Fieldays is encouraging people to apply now to exhibit at the iconic four-day event.
On average 130,000 people walk through the gates at Fieldays each year but have had to wait longer than usual this year, because of postponement amongst the complications and uncertainty of the pandemic.
Fieldays is now set to run from November 30 to December 3 this year, opening up opportunities for organisations that usually cannot exhibit during the event's traditional June period.
With 80 per cent of exhibitor sites being retained for this year's event, there are limited spaces for those wanting to position themselves as part of Aotearoa New Zealand's food and fibre sector.
New Zealand National Fieldays Society chief executive Peter Nation says it is a one-off opportunity for organisations to make the most of a summer Fieldays.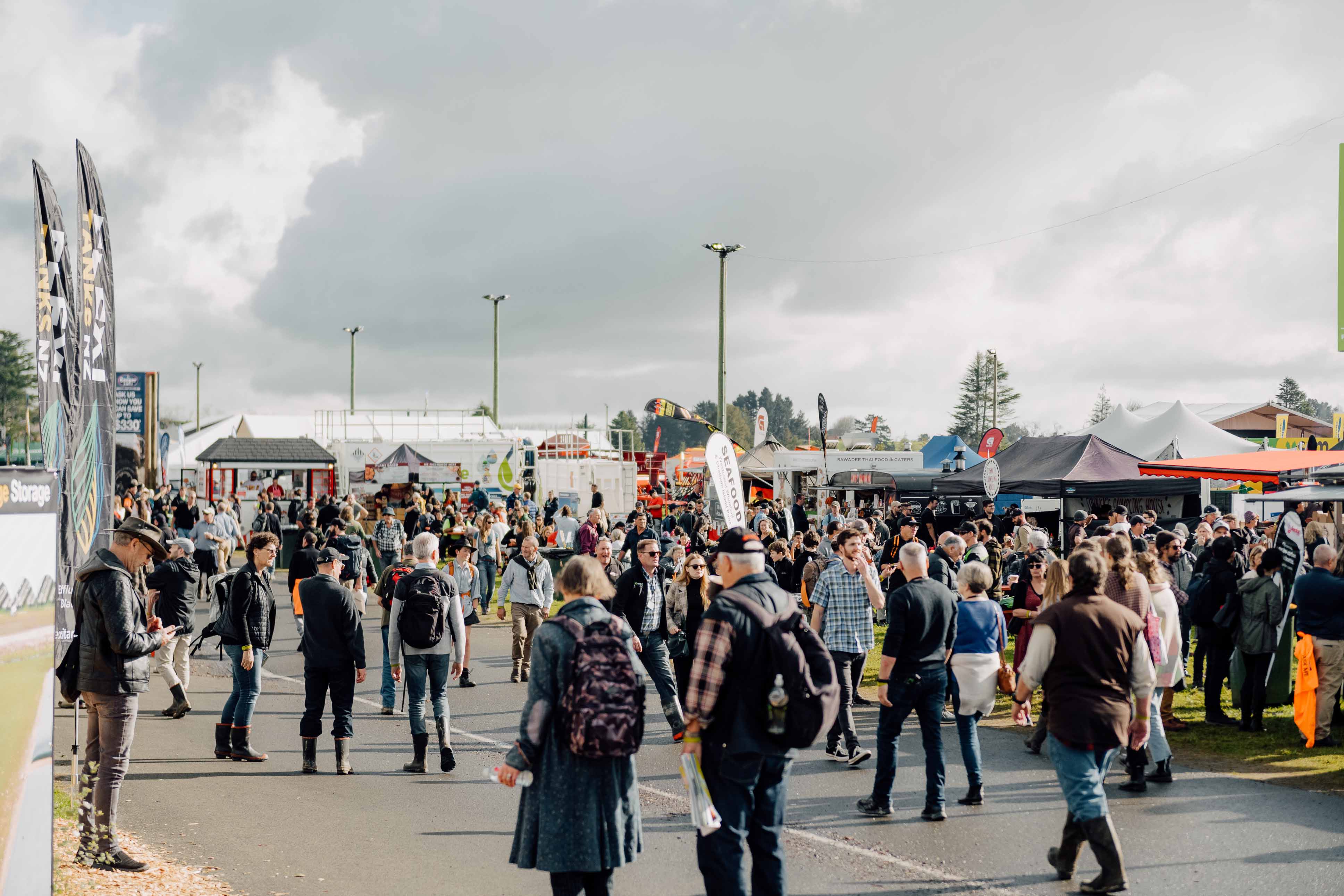 "We understand the frustrations directed at postponement for farmers, growers, and contractors who will be in their busy season. Though on the other hand, postponement creates opportunity for New Zealand businesses who may not usually be able to take part in winter.
"We're very excited at the prospect of holding a November/December event. This summer Fieldays event is a unique, one-off opportunity for organisations to jump on the chance to boost sales, invest in their brand presence, and connect with their customers face-to-face."
"Fieldays is not only a platform for primary sector businesses to trade, but also a destination for families, friends, and the primary industries to come together. Having that sense of connection is important for our wellbeing and bolsters our identity as Kiwis - events are in our DNA."
Shifting the popular four-day agri event also means that the gates at Mystery Creek will open to international visitors and exhibitors as Aotearoa New Zealand's borders are set to open by 31 July.
"As a world-renowned event, it would be incredible to be able to welcome attendees and organisations from across the globe for the first time since 2019," Nation says.
"The conversations, connections, and meetings that could potentially take place at Fieldays 2022 would help drive our primary sector's output and reputation worldwide."
"The timing of Fieldays 2022 will suit many attending from overseas, who may choose to attend Fieldays and then enjoy a long summer holiday with friends and whānau. This within itself will bring an economic boost and much-needed tourism to our regions."
About Fieldays
Fieldays is based on a 114-hectare site at Mystery Creek 10 minutes from Hamilton and is the largest agricultural event in the Southern Hemisphere.
Fieldays draws people from around the globe – both as exhibitors and visitors. Fieldays Online, launched in 2020 as a world first during COVID-19, attracted 90,455 total visitors and viewership from more than 75 different countries.
Fieldays 2021 saw 132,776 people visit the event, becoming the second biggest in the event's 53-year history. Fieldays 2022 has been postponed until Wednesday November 30 to Saturday December 3, 2022.
Fieldays is run by New Zealand National Fieldays Society, a charitable organisation founded in 1968 for the purpose of advancing the primary industries.
The New Zealand National Fieldays Society thanks their key partners Hyundai, Farmlands, and Vodafone for their continued support.
For more information head to www.fieldays.co.nz.