:
Competing in regattas across New Zealand is the reason behind a sailing fundraiser held in Tauranga on Saturday.
Members of the Sailability Tauranga Charitable Trust gain an "even playing field" when sailing out on the water – something that is often missing from their day-to-day lives when living with disability.
For the last six years the trust has been offering people with disabilities sailing experiences; from learning to sail, therapeutic sails and competitive sailing.
Recently they have added adventure sailing, where sailors have set off to Motuhoa Island, Coronation Wharf and Hunters Creek.
Supporting their race team of 10 sailors to attend national regattas, which cost on average $500 per person, Sailability has held a Sailathon fundraiser/public awareness event this weekend
An even keel
One of the sailors is Paulien Chamberlain, an International Blind Sailor winner from 2006-2009. Vision impaired since nine years old, Paulien loves the freedom and independence that sailing gives her.
"Sailing is the one and only thing that I can do completely by myself and pretty much gives an even playing field with everybody else – whether they have a different disability, or no disability at all," says Paulien.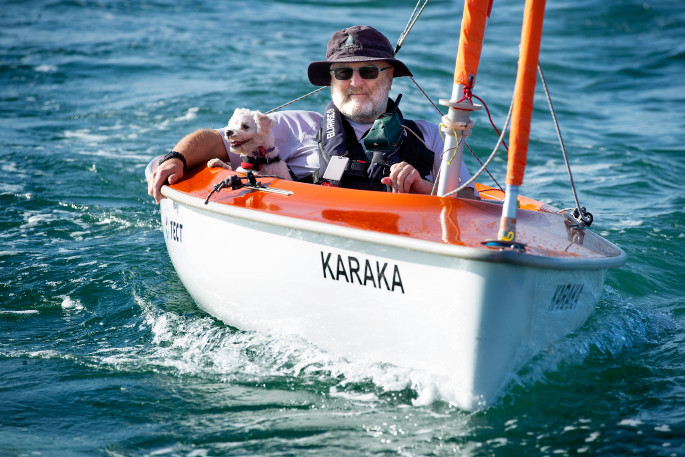 Tom Scott started out with blokarting and enjoys getting out on the water with his trusty companion 'Pipi'. Photo: John Borren.
Also in the team is Tom Scott, who won a bronze medal in the Parasailing Regatta at the Samoa 2019 Oceania Games. Tom uses a wheelchair due to a spinal injury and enjoys sailing because: "once I get in the boat, I'm equal to everybody else sailing with me".
"I also enjoy the comradery from the Sailability point of view," says Tom.
Beyond disability
Tom says Sailability has been incredibly encouraging with his sailing and Sailability members' learning.
"They will encourage people to work above and beyond their disability and don't let their disability hold them down – it's really great," says Tom, who adds he is capable of being a skipper, rib operator and a regatta racer.
"Having a disability myself, but also being in a position where I'm the supervising skipper, they [sailors] develop from being very shy, to a few going through into competitive national events…it's just great to see that evolution," says Tom.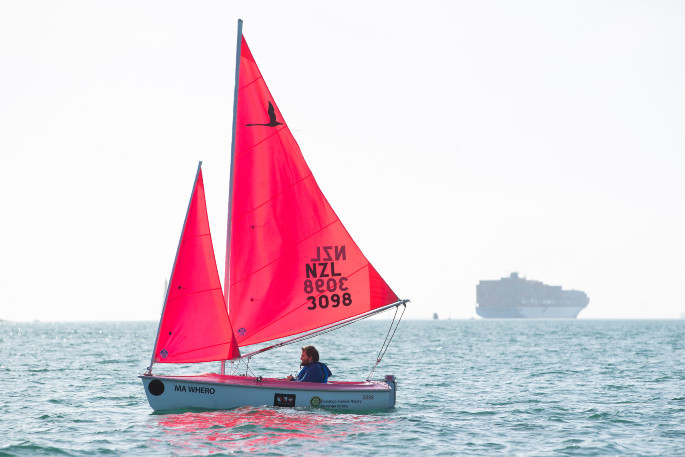 Funds raised from the Sailathon fundraiser and public awareness event will help support the race team compete in regattas across New Zealand. Photo: John Borren.
The Sailathon was held at The Strand, Downtown Tauranga, on Saturday, June 25 from 12 noon-3pm. Sailability was stationed near The Strand's railway bridge offering sail rides in their brightly-coloured boats and receiving donations.
"It's great fun, we really appreciate your support and without your support we can't do many of the things that we aspire to do," says Paulien.
To support Sailability with a financial donation or sponsorship please click here or email enquiry@sailabilitytauranga.nz