A new "billion-dollar" town centre for Pāpāmoa East will have Foodstuff's New World as the first major tenant in a suburb where 200 homes are already under construction.
"Bluehaven Group are excited to announce New World will be the first tenant in our new billion-dollar The Sands Town Centre," says a Bluehaven Group spokesperson.
"Located in Stage 1 on the Northeast corner of The Boulevard and Stevenson Drive roundabout, our very own New World in Golden Sands will be a key and essential destination for our flourishing community."
Construction is due to begin this year with the new store expected to be open by Christmas 2024.
"Proudly New Zealand owned and operated, this full service supermarket will be able to tailor their offering to our local community whilst also creating 180 new jobs in the area."
Bluehaven Group's total investment for the initial development stages of The Sands is $113 million, and that will enable the construction of over 20,000 square metres, involving 10 major tenancies of new commercial space in Pāpāmoa East.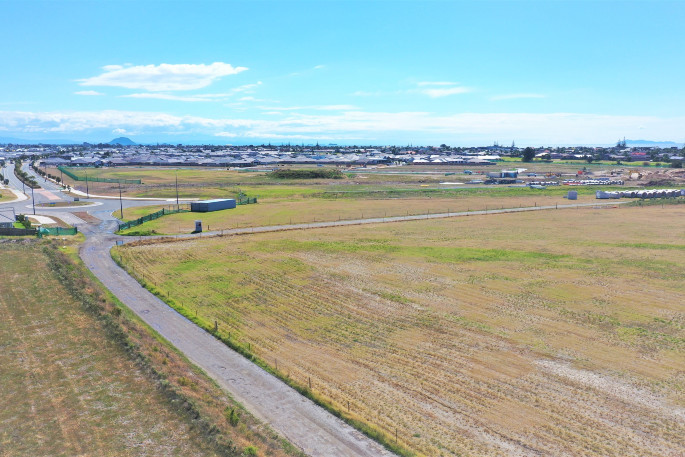 The location in Pāpāmoa East.. Photo: Supplied.
This work is expected to have an initial economic impact of 481 jobs from construction, generating $72 million in GDP, and an ongoing annual economic impact from operation of 576 jobs, generating a further $48 million in GDP.
"In addition to the New World supermarket, we are also finalising negotiations with a number of other national operators and will be excited to announce these future tenants in the coming months."
With over 200 new homes currently under construction in Pāpāmoa East, making it the most active residential development area in Tauranga, and Bluehaven Group has a further 2,000 residential units consented for future house construction.