Tauranga City workers got a surprise earlier this week when off-street parking fees went up.
Tauranga City Council increased the city's off-street parking fees on August 1 at five off-street paid carparks: Dive Crescent, Cliff Rd, Waterfront Strand, TV3 rooftop carpark and Masonic.
Prior to the increase, the paid car park fee was $5 – it has been raised to $6 per day.
Council released a statement on July 29, advising the public of the increase.
The Weekend Sun visited the Cliff Rd off-street carpark to gain the perspective of city workers on how the increase may affect them.
Absorbing costs
"We all live off a budget you know," says Cliff Rd off-street carpark user Michelle Schwab. "I put that into my budget of what I spend per month on parking."
Diane Harris, who has been using the off-street parking site for more than five years, says: "We haven't got any other option as far as parking so I'm just going to have to absorb that extra cost".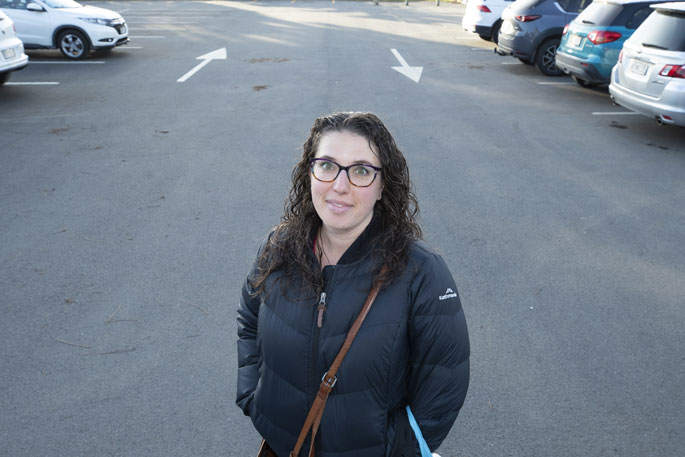 Diane Harris will continue to park at the Cliff Rd off-street carpark as she says there's no other choice. Photo: John Borren/SunLive.
Glen Necastro, who first paid $3 when he started parking at the site two-and-a-half years ago, says he may now consider other options with the fee increase.
"I live close to a bus stop so I have considered that to come back and forth; so I may look into that a little more seriously now."
The Sun asked Tauranga City Council if they were hesitant to raise the parking fees in the current high cost of living climate.
"Yes. We have been keeping parking fees as low as we can following Covid-19 and have maintained the two-hours free carparking beyond the initial trial period to support the city centre's ongoing recovery," says TCC director of transport Brendan Bisley.
A core frustration from Cliff Rd off-street parking users was the lack of prior notice that the parking fees would increase. "How hard would it have been to put up simple signage there to advise us earlier that the rates were going to be increasing?" asks Michelle. "It would've been nice to have some notice."
Improvements needed
Cliff Rd off-street carpark users also want to know where the extra fees will go.
"I think they need to work on the carpark as well because it floods when it rains a lot," says Diane.
"I have to drive at literally 1km/hr because it's so muddy [when it rains] and there's lots of pot holes," says Michelle.
"Is the money they collect from the carparks going towards improving carparking?"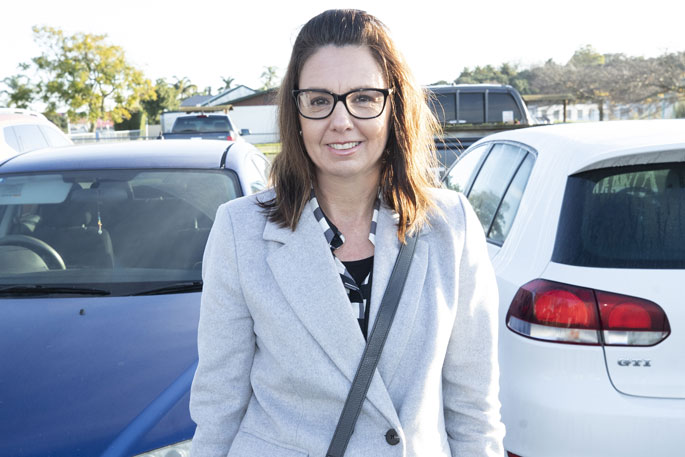 Michelle Schwab's job involves travelling back in forth in her car, saying opting to bus instead does not suit her work. Photo: John Borren/SunLive.
Brendan says the fee change will help council to cover the cost of providing carparking services in Tauranga CBD.
"Carparking costs money in terms of the land, surfacing and ongoing costs of providing lighting, payment machines or metres, barriers as well as servicing debt.
"Costs for on-street and off-street carparks are often funded through debt, and we need revenue from carparking to recover these costs and to reduce debt levels."
From August 8, the council-owned parking buildings at Elizabeth St and Spring St will also increase fees between $0.50 and $1.
"While we will continue to keep parking fees as low as we can, further increases are likely in future to fully cover cost," says Brendan.