Good morning and welcome to Saturday. Ko te ra tenei i hanga e te Ariki. Ka koa tatou, ka koa hoki ki reira.
MetService are forecasting a mainly fine day, but clouding over this evening. A few showers are expected tonight, and northwesterlies developing this afternoon.
It's a two-clothing-layer day with an expected high of 16 degrees, and an overnight low of 10 degrees. High tide is at 1.20pm and low tide is at 7,25pm. Sunset is at 5.33pm.
What's on today?
Check out the market days at Mount Maunganui and Welcome Bay.
The monthly Welcome Farmers Market in Welcome Bay is set amongst the trees and peace and quiet of Faith Bible College today, at 749 Welcome Bay Road. Highly popular and vibing, the market runs until 1pm.
If you're over on the Mount Maunganui side of the city, take a wander around the Big Little Market at Coronation Park. There are bustling aisles of artisan stallholders. Enjoy live music from local musicians and treat yourself to delicious gourmet street food. The market, which runs until 2pm is a must-visit
Little Big Market, Coronation Park, Mount Maunganui. Photo: Juan Cortesr.
Head along to a native tree planting day run by the Te Whakakaha Conservation Trust at Otawa sanctuary. Sturdy walking shoes or boots are suggested, as well as warm gear and raincoat.A sausage sizzle and a hot drink will be provided afterwards.. Work day starts at 10am. For more information click here
There's also plenty of rugby on today with EBOP Seniors team playing their second and final game of 2022 in the Annual Basil Simpson Memorial Trophy game versus Ngati Porou East Coast. The final of the Bayland Recruitment Sub Union Senior Mens Series kicks off this weekend, with the Te Hurinui Apanui Shield being played for, for the first time in a number of years. To keep up with rugby matches across the Bay of Plenty click here

For more events visit My Tauranga.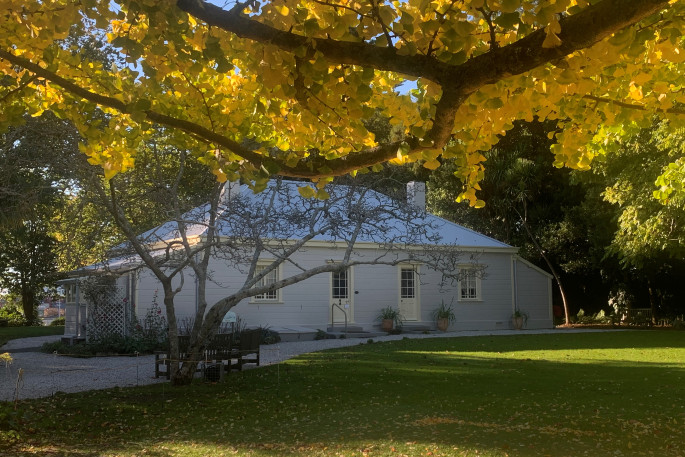 The Mission House at The Elms | Te Papa Tauranga. Photo: Rosalie Liddle Crawford.
The Elms | Te Papa Tauranga in Mission St is open from 10am - 4pm. Come and view the Mission House and gardens. For more information click here
.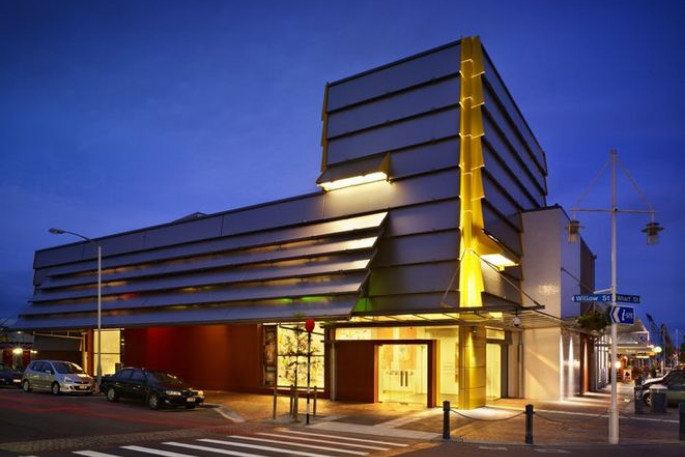 Tauranga Art Gallery in Willow St. Photo: Supplied.
Take a walk through Tauranga Art Gallery and view the many exhibitions on display there this week. The gallery, in Willow St, is open from 10am - 4pm.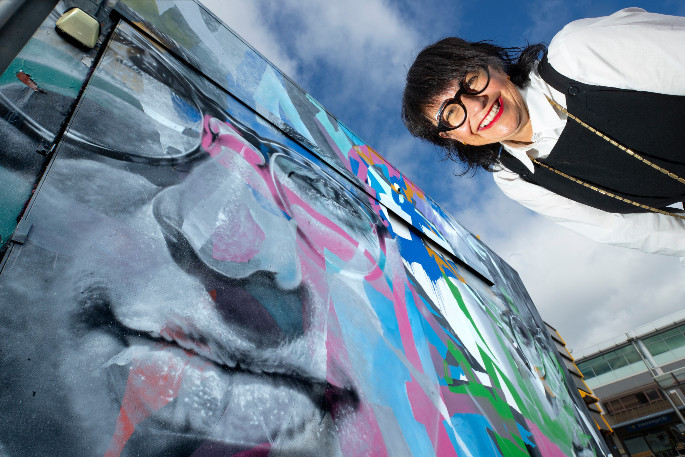 Love public art? CITY ART WALK TAURANGA app is a free to download walking tour of 20 public artworks in Tauranga's city centre. For more information click here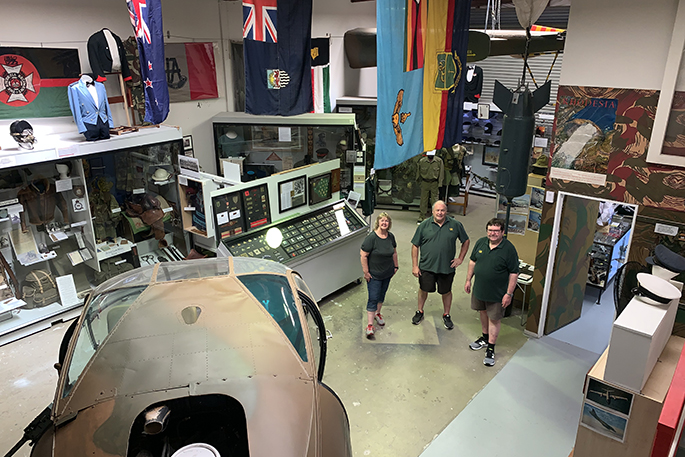 Diana Bomford, Tony Fraser and Hugh Bomford at the Lion and Tusk Museum at Mount Maunganui. Photo: Daniel Hines.
Have you been to the Lion and Tusk Museum yet? It's open today from 10am - 3pm at Unit 4, 14 Portside Dr, Mount Maunganui. Come and see a massive display of Rhodesian military history records and exhibits of uniforms, medals and equipment. Opening hours are 10am – 3pm Thursday to Sunday. For more information click here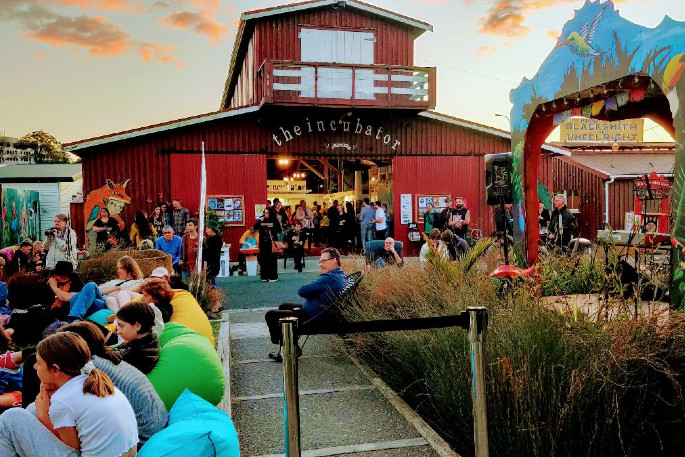 The Incubator. Photo: Supplied.
At The Incubator Creative Hub at Tauranga Historic Village, there are many exhibitions, workshops and events happening daily. For more information click here.
What else is on today?
Join a bunch of over 50's young singles. Weekend dinners, pot-lucks, occasional outings. Have a go! ph Delia 027 284 8762, Andrea 021 133 0313
---
Beth-El Messianic Family
Celebrate Shabbat (Sabbath) as did Messiah Yeshua (Jesus), his disciples and early believers. All welcome. Otumoetai Primary 10am or FaceBook Live 11am. Joel 021 76 8043 info@bethel.org.nz
---
Greerton Hall Market
MARKET Listing content: Last Saturday of each month. 8am-12pm. Stalls inside/outside. Discounts for charity groups. Refreshments at kitchen. Phone/txt for site. Tricia 075431487/ 0279082952, www face-book.com/greertonhallmarket
---
Grow On Shed Open
Cheap Seeds and seedlings and free gardening advice. Open every Saturday 9.30-10.30 am. Down the side of the Katikati Community Centre 45 Beach Road.
---
Otumoetai Tennis Club
Adult tennis. Start time 1.30pm. Bellevue Park Windsor Road (adjacent to swimming pool). New players and visitors welcome. Ph Victor 027 577 1818 a/hrs
---
Otumoetai Toy Library
Quality toys for children of all ages. 94 Bureta Road, Otumoetai, behind St Johns Anglican Church. Tues, Thurs & Saturday from 9.30-11.30am
---
Papamoa Table Tennis Club
Saturday Club session for all ages and abilities, 2pm to 4pm, Papamoa College Gym. Adults $5, Students $4 Ph John 021 038 6025
---
Reconciling with Grief Workshop
Practical information and guidance on creating a meaningful response to loss. 9am-11:30am. Elliotts Chapel on Cameron Road. Registration required. www.griefsupport.org.nz or 075784480 for details.
---
Riverlight Suicide Loss Support
Katikati/Waihi Beach group. Providing hope and inspiration to those coping with the suicide of a loved one. 9:30am to 11:30am. Contact Karin: riverlight62@gmail.com 021 103 7404
---
St Stephens Jigsaw Library
Every Saturday 10-12noon 100-2000 piece puzzles to borrow. Hire for 2 weeks a variety of 500 jigsaws. Please wear masks and bring vaccine pass. Cnr Brookfield and Highmore Trc
---
Taijiquan and Qigong
Sat & Wed 9:00 a.m. free Taiji / Qigong group. Kulim Park on beach by big rock. All welcome. Ph Petro 021 751 665
---
Tauranga Social Dance
Sequence Dancing from 7-10pm Wesley Church Hall 100 13th Ave this Saturday 6th Aug. Ph Jan 5763455
---
Watercolour Workshops for Beginners
Join Wanaka based artist Jo Jago for fun & relaxing watercolour workshops 12-21 August in Tauranga/Wahi call 021-234-8855 or email jojagoart@gmail.com for more info.
---
Welcome Farmers' Market
Come visit this vibrant and WELCOMING market! At Changepoint Church, or on the first Saturday of the month at Faith Bible College. 9am-1pm Saturdays.www.welcomefarmersmarket.co.nz