AC/DC drummer Phil Rudd is being questioned by police following an incident in Gate Pa this morning.
Rudd was seen on Cameron Road being spoken to by police officers before being placed in handcuffs and put into the back of a police car.

Phil Rudd is placed in handcuffs before being driven to Tauranga Police Station.
Photo sent to SunLive by a member of the public show Rudd speaking with police officers.
Tauranga Police Senior Sergeant Owen O'Brien says police are investigating the incident.
"No other information will be released until the investigation is complete," says Owen. "The investigation is ongoing."
Rudd's lawyer Paul Mabey says another lawyer is at the Tauranga Police Station with Rudd looking into the matter.
No charges have been laid.
Rudd is currently facing charges of threatening to kill, possession of methamphetamine and possession of cannabis - charges he is planning on defending at a judge alone trial next year.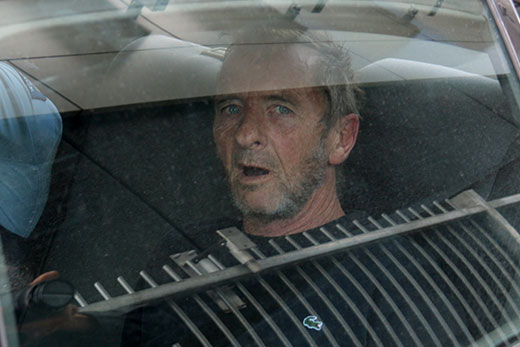 Rudd arrives at Tauranga Police Station.