It's an amalgam of athleticism, creativity and artistry.
Or a hybrid of swimming, dance and gymnastics – either way it's glamorous athletes performing synchronised, elaborate and graceful manoeuvres to music in the swimming pool.
It's the Olympic sport of synchronised swimming. Physically and mentally demanding, but made to look effortless and beautiful.
And a measure of the sport's popularity is the 100 competitors from seven clubs coming to Tauranga's Baywave Aquatic Centre for the North Island Synchronised Swimming Championships this weekend.
"This is what motivates you to keep training hard," says Lara Teixeira Cianciarulo, the new head coach of the Tauranga Synchro's team of 27 girls at the champs. "Competing like this is what it's all about."
She should know. Lara is a three-time Olympian from Brazil, has competed at five world championships and has won numerous Brazilian titles.
Tauranga Synchro has high hopes for the championships. It's a successful club with a strong history of athletes being selected for New Zealand in high performance squads. Jazzlee Thomas (18) and Eva Morris (19) have just returned from the Canadian Open where they won two bronze medals. They're now preparing for the World Champs in Budapest in July. Four Tauranga Synchro athletes have been selected for the High Performance Squad aiming to compete in the Malaysia Open in December 2017.
The North Island Synchronised Swimming Championships promises spectacular entertainment. "It's a beautiful sport to watch," says head coach Lara. "But behind it all is hard work, great teamwork and a lot of fun!"
The best viewing times for the public will be today after 9.30am at the Baywave Aquatic Centre.
Tauranga Synchro's always looking for new swimmers to join a growing club. Contact Jo on 027 543 1697 or go to Facebook @taurangasynchroNZ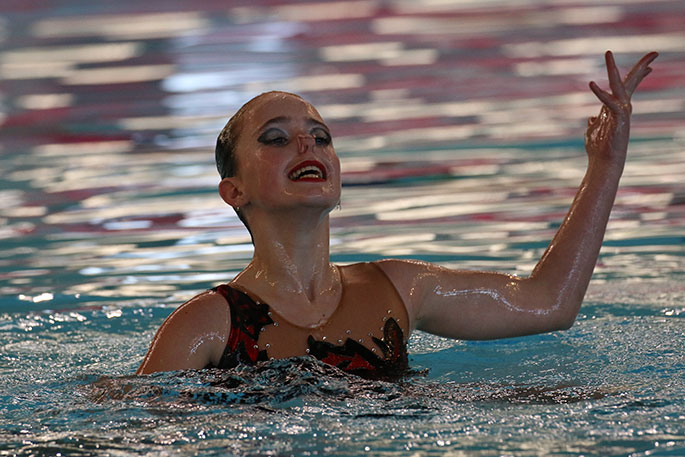 Avalee Donovan from Aquinas College.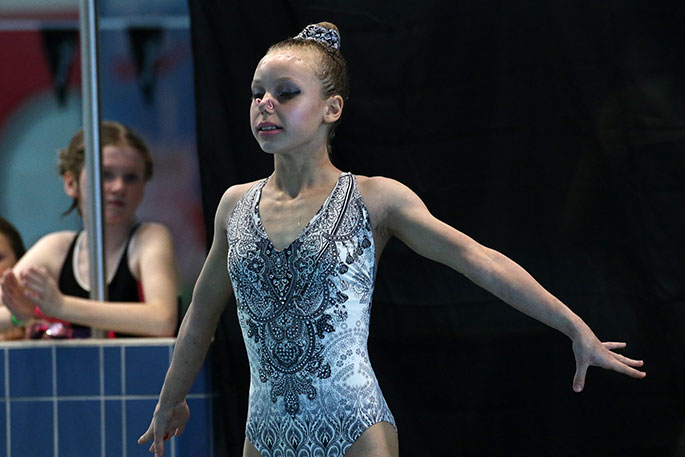 Anna Rodygina from Birkdale Intermediate.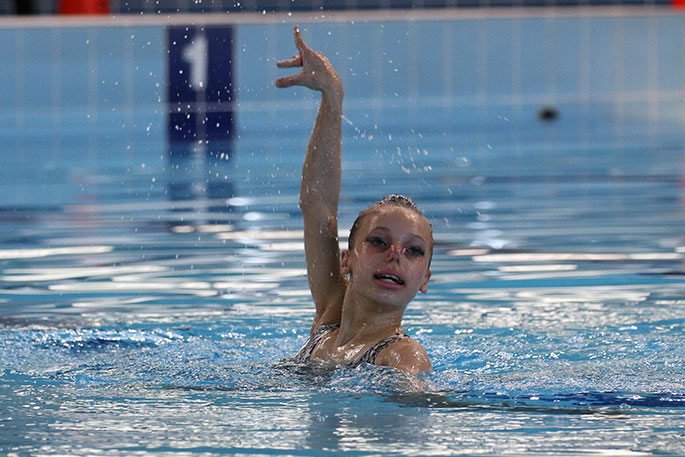 Anna Rodygina from Birkdale Intermediate.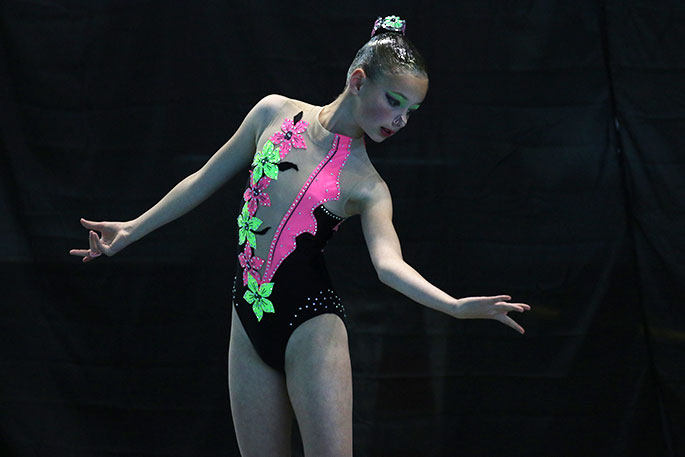 Anastassia Kotova from Takapuna Intermediate.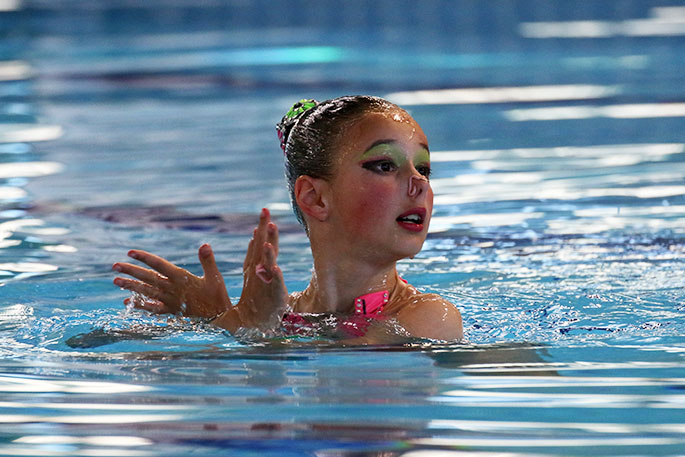 Anastassia Kotova from Takapuna Intermediate.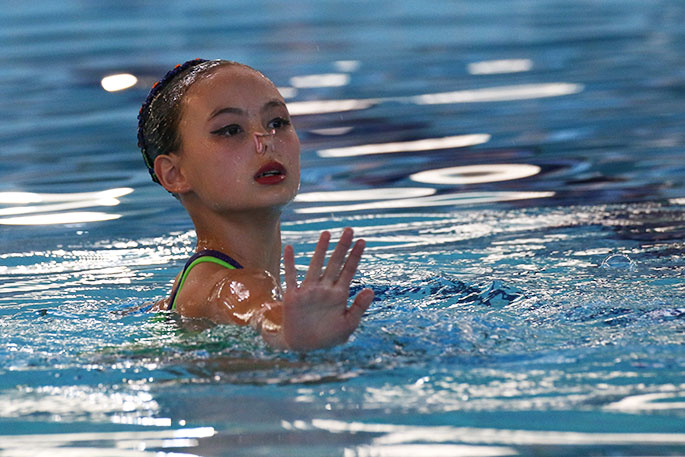 Vanessa Burmeister from Kristin.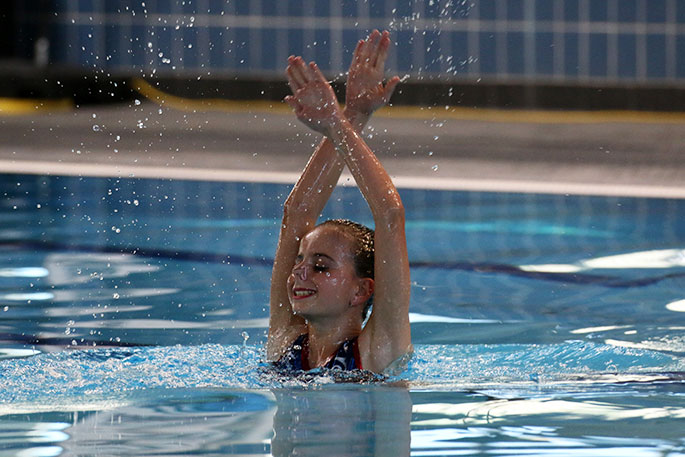 Sianna Palmeri from Belmont Intermediate.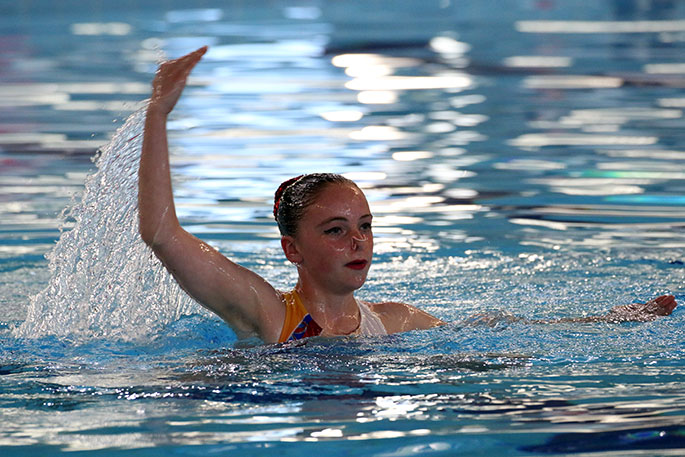 Josephine Wells from Blockhouse Bay Intermediate.