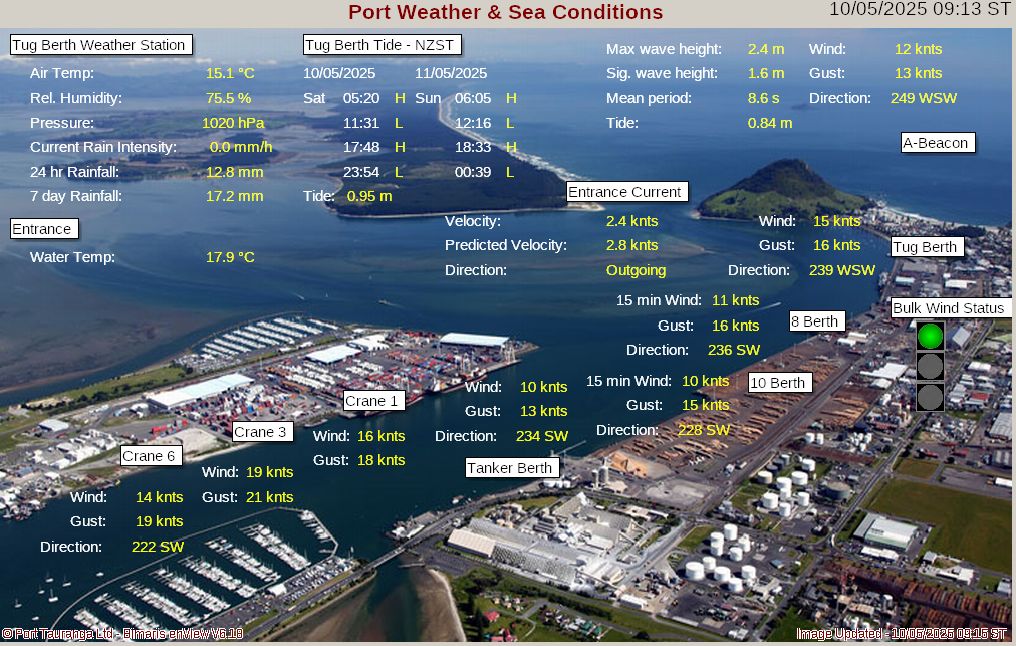 Disclaimer: While every effort is made to ensure the accuracy of this information, Port of Tauranga accepts no liability for any loss or damage caused by errors or omissions with respect to this information.
Fishing Gossip - Courtesy of Tauranga Marine Charters
A week of Westerlies added unpredictability to the fishing with forecasts changing daily/hourly. So, some calm trips, some sloppy ones, some good catching days and some harder.
There's been the usual odd currents running, and finding tarakihi anywhere between 40/90m makes for interesting days and lots of trial and error. Throw in the weather lottery and it's even more fun.
We're seeing a little bit more snapper showing up, and on an evening trip Saturday, they went off after dark, a limit trip, with a best of 8/9lb. Two newbies, Jack and Devron, caught the most, and a crayfish too. A really good effort from them.