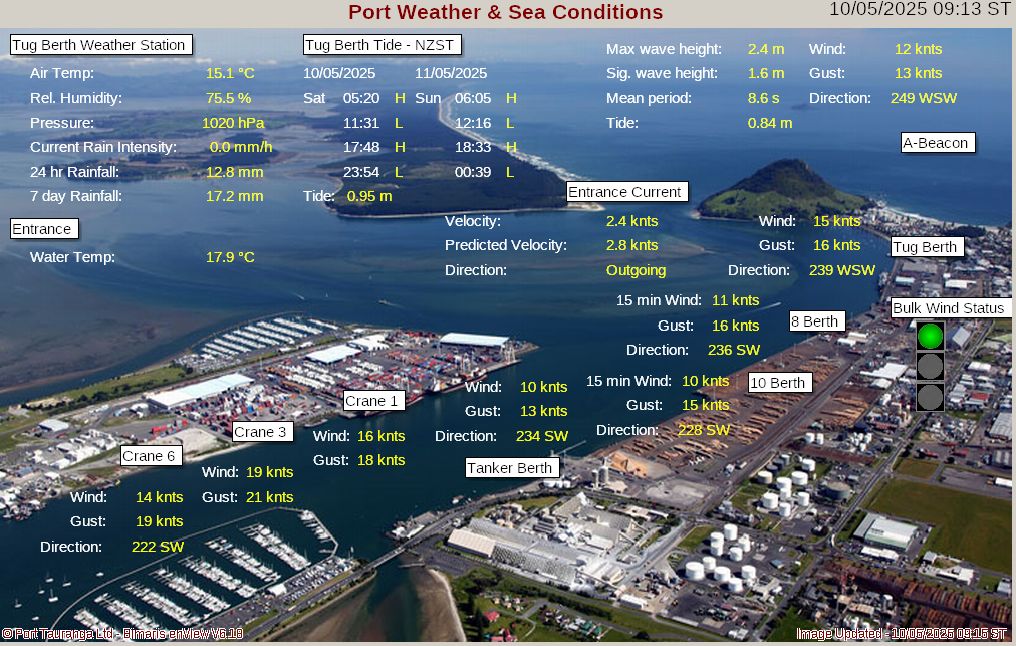 Disclaimer: While every effort is made to ensure the accuracy of this information, Port of Tauranga accepts no liability for any loss or damage caused by errors or omissions with respect to this information.
Fishing Gossip - Courtesy of Tauranga Marine Charters
More wild weather and a corresponding lack of fishing last week, with only the Thursday being a goer.
A good day though, with the tarakihi and snapper still going well. We also had a couple of just under kingfish come up, a few trevally, blue cod and the not so appealing barracuda and sea perch[scarpies]. Quite pleasing, as they're often getting more fussy at this time of year.
We also had the biggest flock of seagulls fly past I've seen. Why, and where they were going I've no idea, they came from Motiti, flew over us and kept going to parts unknown. Which was also pleasing, as they're a pain if they hang around sitting and sh…….