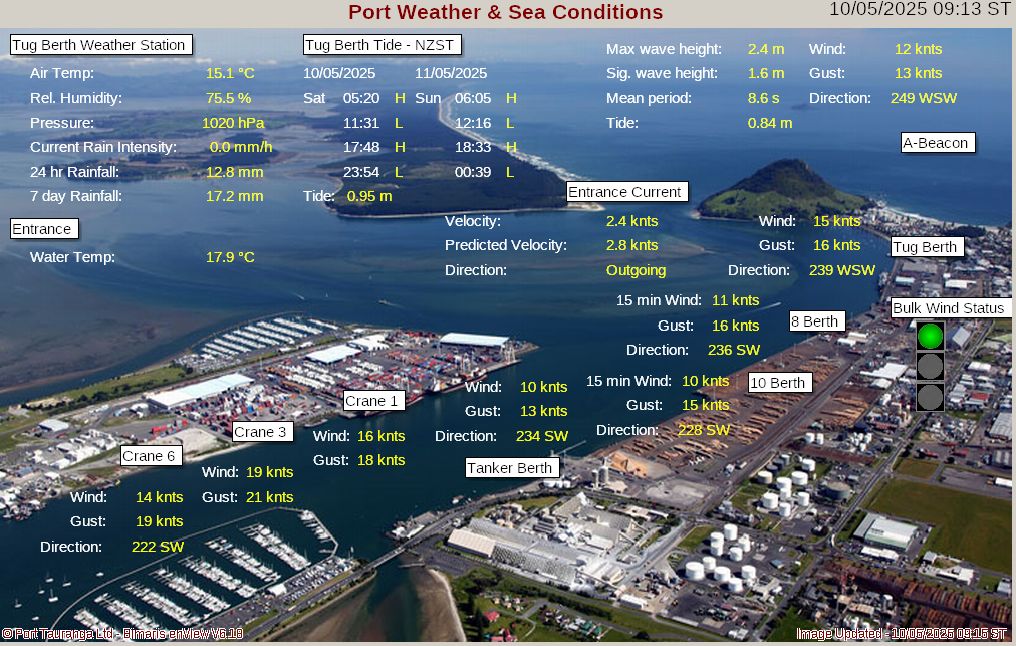 Disclaimer: While every effort is made to ensure the accuracy of this information, Port of Tauranga accepts no liability for any loss or damage caused by errors or omissions with respect to this information.
Fishing Gossip - Courtesy of Tauranga Marine Charters
It's feeling more summery, weather's settled somewhat, there's been heaps of life in the water, salp, jelly, and the most krill we've seen in years. Hopefully a good omen.
Fishing in the deeper water has been ok, just slower, so we had a look around Town Pt for a change, and it wasn't too bad. Mainly tarakihi, with a few snapper.
Still a bit early for them to start showing up yet, I guess.
Still, a positive start to the new season.