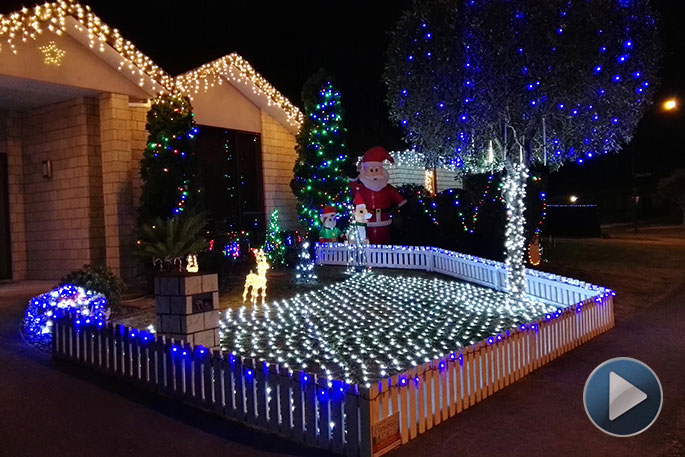 Click the image above to watch the video
Two houses – one from Katikati and one from Papamoa – have been chosen as winners of Sun Media's Christmas Lights Drive for 2017.
The winners, judged by a panel of Sun Media experts, each take home a hamper worth $140, filled with delicious goodies.
In Papamoa, Kristy and Jon Parker's Wairakei Ave home was chosen as one of the winners.
Kristy says it's mostly been Jon's doing, and includes a net light spread out across the front lawn.
"Initially we did it over one weekend, but we're still adding to it – it has a smoke machine now that covers the lights on the grass, to make it look like fog."
The family has been in Papamoa for nearly six years, and have decorated their home for the past five.
"It's really the first house we've lived in with street frontage. We also have a young son who enjoys it very much.
"There's around 14 houses in our little stretch that do it, so it's very social. It's a good neighbourhood."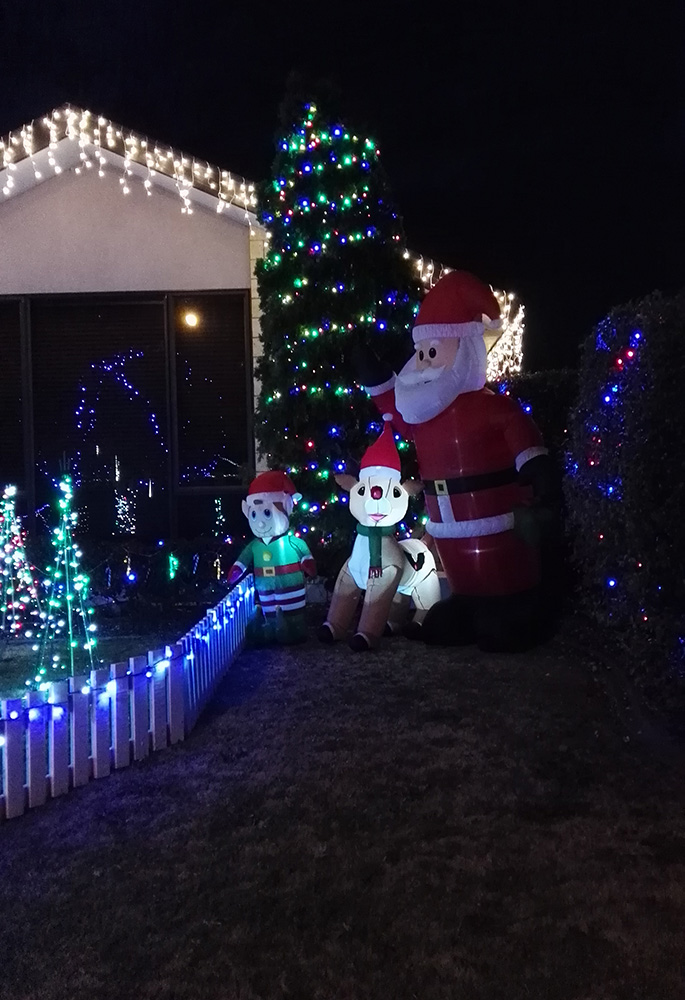 Wairakei Ave.
Vince and Heather Rowlands' Park Road property in Katikati was also chosen as a winning entry.
Vince says they moved to Katikati 14 years ago, and have been getting out the Christmas lights every year since.
The other winning property on Park Road, Katikati.
"We add a bit each year. My wife puts a little aside every week to buy some lights, if she sees something she likes."
The display is made up of a mix of electric and solar lights, and includes Santa's sleigh and reindeer.
"We had the sleigh made by a friend of ours. The criteria was it had to take at least two adults or three children, so kids can sit in it and have their photos taken."
Vince says he and Heather are already thinking about what to add for next Christmas.
"We went to Paeroa and looked at the maritime museum. They've got two acres of lights going, and it's fantastic. So we got a few ideas out of that for next year."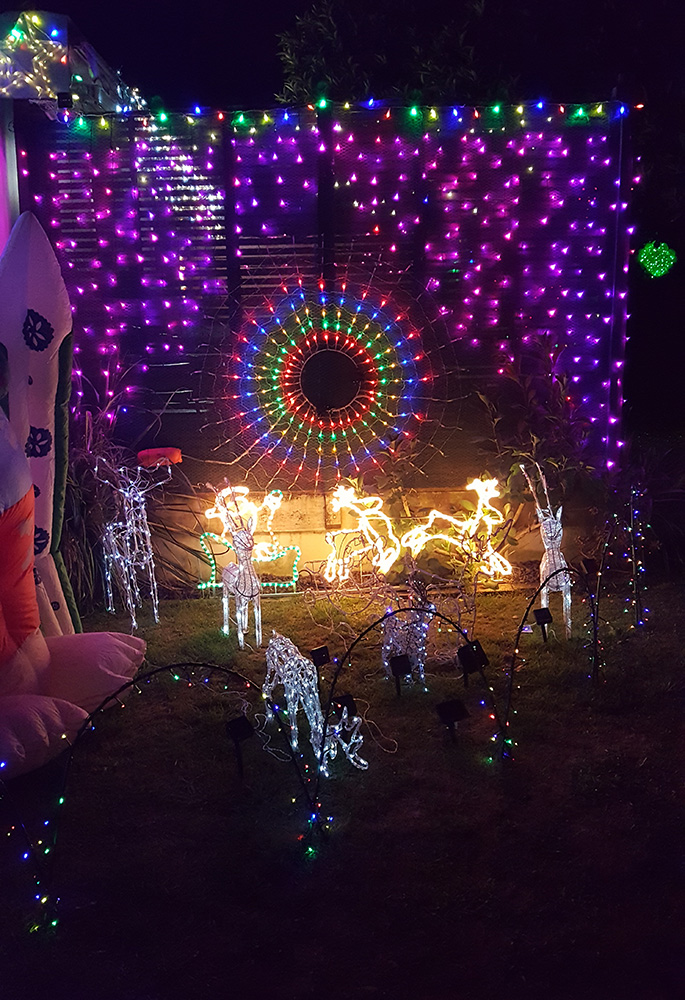 Park Road.
The Christmas Light Drive has been gaining in popularity year-on-year. Not only are more people joining in and decorating their houses, but more people are getting into the spirit and driving around to admire the lights.
Sun Media has even had people from other cities letting us know about their Christmas lights, with entries received from as far away as Wellington, Hastings, Whangarei, and Omarama – just another example of SunLive's great reach.