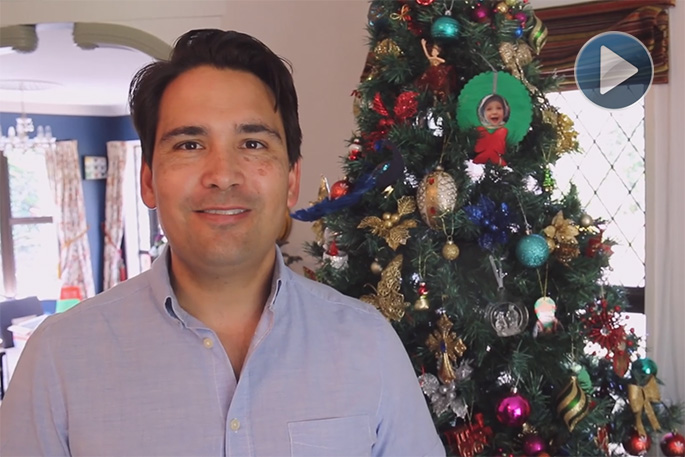 Click the image above to watch the video
Tauranga MP Simon Bridges wants to wish all his constituents a Merry Christmas and a Happy New Year.
"I hope Christmas Day is all you hope for, and you have a great time with friends and family," he says.
"I hope you also have a wonderful time in the lead up to New Year's and you enjoy the weather we're having here in Tauranga, and get out and about while staying safe in the sun and on our roads."
He thinks 2018 is shaping up to be a great year, with a strong economy in Tauranga.
"As your local member of parliament, I'll be working hard to ensure that continues."
Tauranga-based Labour Party list MP would also like to take the time to wish everyone a Merry Christmas.
"Christmas is a time where we can stop and reflect on how our year has progressed. 2017 has certainly been a big year of change for me personally with a change in career and for our country with a change of government.
"Throughout this year I have met many wonderful people in our city who want to make the lives of all people brighter and I am so proud to live in a city with such a strong social heart. May this Christmas end the year on a positive note and make way for a fresh and bright New Year.
"To all the people of Tauranga I wish you a very Merry Christmas and a happy and peaceful New Year."