New Zealand is now ranked as a high hazard for floods and cyclones by the World Bank funded Global Facility for Disaster Reduction and Recovery.
This announcement comes on the back of a dramatic rise in the cost of storm related insurance claims over the past three years has seen.
It's too early to say how much the January 5 storm cost in claims and the New Zealand insurance Council is unlikely to know for four months, but similar weather disasters are expected to continue to strike New Zealand until at least the 2060s, according to data from the World Meteorological Organisation.
Jo Mason, who is CEO of one of the country's largest insurance brokerage groups, NZbrokers, says new insurance claim data shows the number of storm and flood insurance claims in NZ has increased by 56 per cent over the last three years and this is accompanied by a significant spike in the cost of claims.
New industry figures show the cost of insurance claims has increased by 70 per cent in the past three years alone.
"There are a number of variables which may impact the size of weather related insurance claims - including rising construction costs and inflation," says Jo.
"At the same time the cost of electronic components inside machinery mean what used to be a repairable mechanical device cannot be salvaged once it becomes wet, and the manufacturer's warranty is voided - with the only option remaining to completely replace the equipment."
The international Global Facility for Disaster Reduction and Recovery which is partly funded by the World Bank, evaluates the threat of natural disasters in countries around the world, and has now ranked New Zealand at a 'high hazard' level for most flooding and cyclone events.
"Area specific data is used by reinsurers to calculate the risk profile of parts of New Zealand which determines the cost of insurance premiums," says Jo.
"While we were already rated as a high risk for seismic activity, now storm and flood losses in our market are on their radar as well.
"At the same time, data from the World Meteorological Organisation is projecting the number of weather disasters will continue until the 2060's.
"Of particular concern for New Zealand, is the fact ocean temperatures are among the warmest on record and global sea levels are continuing to rise, so far by 26cm.
"Despite evidence which says emissions are now levelling out, the concentrations of CO2 will remain in the atmosphere and have increased at a record pace over the last year.
"Due to the inertia of the climate system, scientists expect to see the number of weather related disasters to continue for the next four decades," says Jo.
While there may be some debate over the impact of climate change on New Zealand weather patterns, businesses need to ensure they are prepared for adverse events.
"The data showing the rapidly rising costs of claims should be sufficiently persuasive for companies to review not only their current level of insurance cover but also how they will maintain their business continuity," says Jo.
According to industry figures for the last 18 months, insurers have paid more than $265m for 15 serious weather events in New Zealand, the largest being for ex-cyclone Debbie, particularly in Edgecumbe, $91.4m.
Jo says the figures show there is no particular region affected more than others.
"Weather events may cost less than a serious seismic event but the increasing frequency and geographic spread of events show every business in New Zealand should be prepared."
She says new research has shown that insurance alone may not prevent a business from failing in the event of a disaster.
"A recent study of the longer term impact of the Christchurch earthquakes on local businesses found that they were unable to recover when they ceased trading for months even though there was no physical damage to their business."
Research shows businesses which have planned to handle a disaster event will significantly improve their chances of a successful recovery.
"The impact on small businesses can be significant with US data showing nearly a quarter of Small to Medium Enterprises close after a heavy storm.
"Unfortunately preparing a business continuity or resilience plan is often not given the priority it deserves and the majority of SME's have no disaster recovery plan in place," says Jo.
"A business continuity plan will enable your business to respond to an emergency and continue to operate as normally as possible, working to minimise the interruption and cause the least possible inconvenience to staff, customers and visitors.
"There are a number of online tools to build your own plan and an insurance broker can help coordinate your insurance programme to your business needs.
"Sharing the extent of your preparedness with the insurer may demonstrate your business in a positive way, increasing the number of insurers that want to compete for your business and help reduce the premium."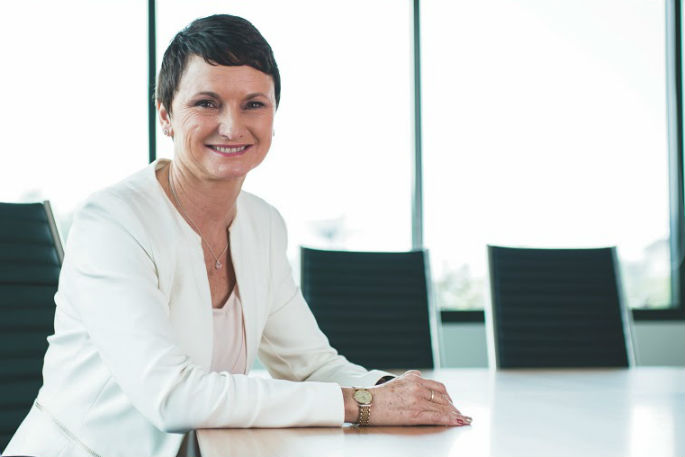 Jo Mason CEO of NZbrokers. Photo: Supplied.