Port of Tauranga is set for a busy period in the next few days with six cruise ships expected within the next five days.
First in Sun Princess which arrived with more than 2000 passengers at 5.15am today.
The cruise ship is expected to be in the harbour until 5.30pm.
Following on from this is Sea Princess which arrives tomorrow at 6.15am and departs at 6.30pm in the evening.
The schedule also sees two ships arriving back to back on Tuesday including Radiance of the Seas which arrives at 9.45am and leaves at 7.15pm; and Norweigan Jewel which arrives 9am and departs 7pm.
Corner of Salisbury Avenue and The Mall will be closed on Tuesday, 16 January 2018, 6am – 11am To allow passengers from the cruise ships to safely disembark. Traffic coming down Salisbury Avenue will be diverted into Victoria Road and Prince Avenue to The Mall.
One of the larger ships expected in the region over the next few days is the 108,865 tonne Golden Princess which last visited the region at the end of last year.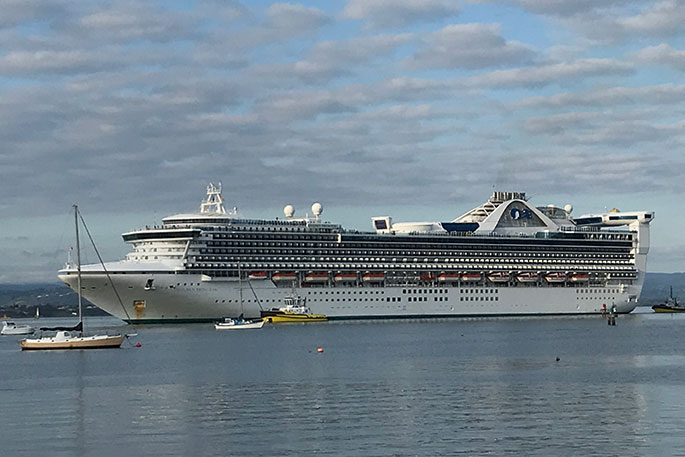 Golden Princess arriving at the end of last year.