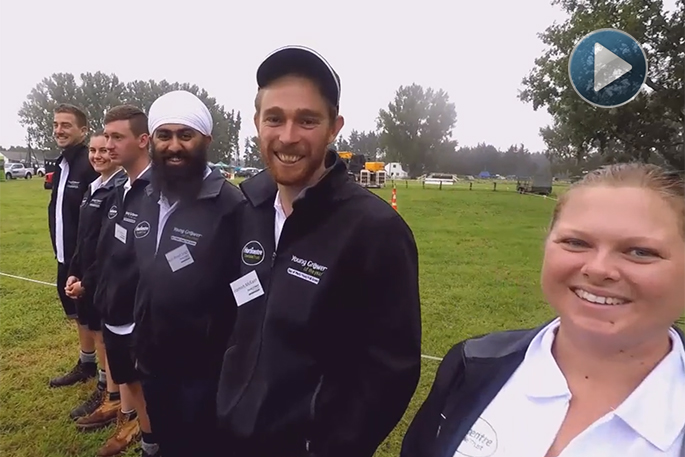 Click the image above to watch the video
Six of the region's top young horticulturalists went head-to-head today in a series of events at this year's Te Puke A&P Show, as part of the 2018 Young Grower of the Year competition.
The day-long event was the first round in the contest and will be followed by a speech competition during a gala dinner at ASB Arena on Thursday, February 15, where the overall winner is also announced and award-winning comedian Ben Hurley will MC.
The winner will receive $1500 in cash and go forward to the NZ Young Fruit Grower contest at the HortNZ Conference in July. Second place receives $1000 with $500 for third.
This year's young growers are EastPack regional manager Aaron Wright, 27, Trevelyan's Pack & Cool avocado service person Danni van der Heijden, 24, DMS avocado manager/production manager Hamish McKain, 27, Trinity Lands Kiwifruit Orchard assistant production manager Levi Smith, 22, Seeka Ltd Orchard Manager Rishi Preet Singh, 28 and Apata Group Ltd quality controller Rochelle Kerkmeester, 26.
BOP Young Fruit Growers Upskilling Incorporated Society chair Katy McGinity says they will be competing in a mix of practical and theory activites throughout the day and then at the gala dinner there will be the big speech competition.
"The Young Fruit growers competition provides the industries young people a platform to be able to showcase their skills in front of the industry and it's also a great opportunity for the industry to see the high caliber of people who will one day be the industry leaders."
The six young grower's results in each category will determine their placing on February 15.