The driver of a vehicle struck by a falling branch on State Highway 2 is describing the incident as a "lucky miss and a bit of drama for breakfast".
Anton Jackson was driving to work with three of his co-workers, when a large branch fell on their van.
"We were driving in slow traffic to work when it happened, but I was still going about 80km. It's literally only about a 10 minute drive for us to work."
The incident occurred about 500m from the former McGregors fruit market on SH2, near Te Puna.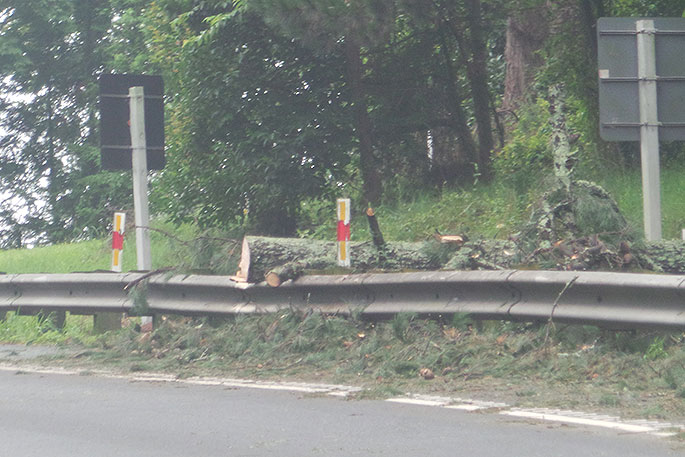 Anton says he heard the tree snapping before it fell on their vehicle.
"I heard the branch crack and then it fell straight across the windscreen. It was a fluke that we happened to escape.
"A woman who witnessed the whole thing ended up pulling over, came over and said 'I need to hug all of you.'"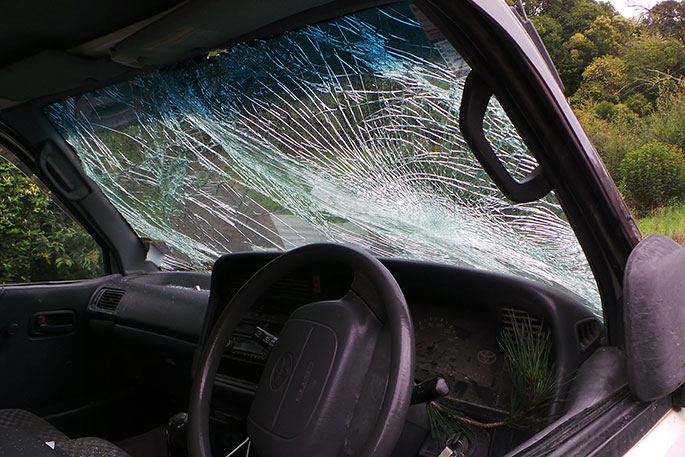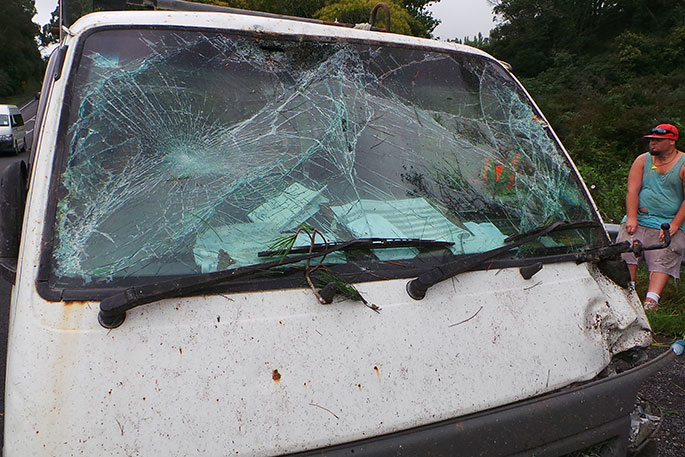 Matt Parata, a passenger in the vehicle agrees it was a lucky escape for the four men.
"Usually I drive, but it's lucky I didn't today. My ear is blocked and doubt I would have heard the tree before it fell."
Perenara McAllister and Michael Hauraki were also in the vehicle at the time of the accident.
Anton says other than a slight leg injury, none of the men were injured.
"Pere was a little bit shocked after it happened but other than that none of us were hurt. We saved the other motorists by deflecting it."
He says he's grateful to other motorists who helped clear the scene and slow traffic at the time of the incident.