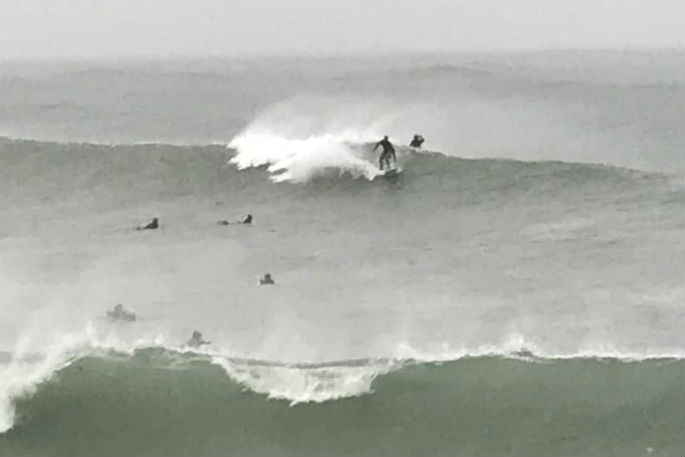 Click the image above to watch the video
Tomorrow's weather is expected to be a stark contrast from this evening's, with a mixture of sun and showers on the cards.
Steady rain has settled in for the evening, with some surface flooding reported around the city.
So far, there have been no reports of any road closures.
Some surfers took the opportunity to grab waves as ex-cyclone Hola passes through at Mount Main Beach.
WeatherWatch.co.nz says ex-tropical Cyclone Hola departs moving southeastwards on Tuesday away from the east of the North Island.
"Meanwhile a southwesterly airflow spreads over New Zealand. A southwesterly airflow lies over New Zealand on Tuesday, while gales are not looking as likely winds will still be brisk or strong for some regions.
"The east coast of the North Island sees the best afternoon weather after morning showers clear.
"Sunny about Canterbury at first then a southerly change pushes in by midday bringing showers which reach Marlborough in the evening."