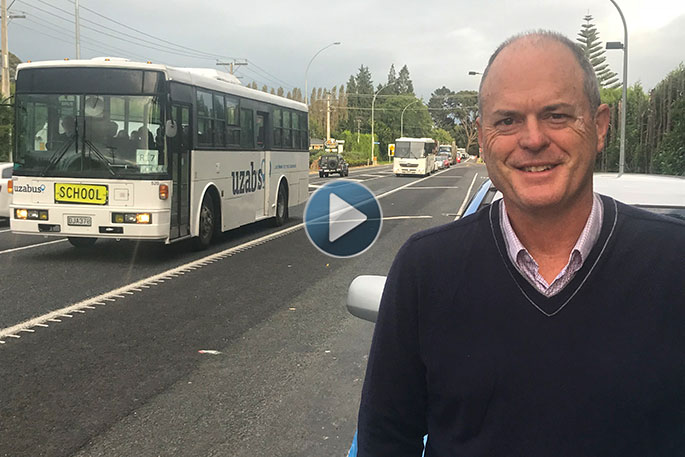 Click the image above to watch the video
Bay of Plenty MP Todd Muller has challenged Minister of Transport Phil Twyford over State Highway 2, between Te Puna and Omokoroa.
It's quarter past eight on Monday morning and the traffic is slow moving. Todd wants to call the Minister to account for the lack of action by the Labour-led government over the state highway.
"Phil Twyford hasn't visited Tauranga in his capacity as Minister of Transport, which I find quite surprising bearing in mind the needs of the city," says Todd.
"I want to put him in my car and show him how bad this State Highway 2 is.
"It makes it an extraordinarily long commute. And highly frustrating for the locals. You can be sitting in this traffic sometimes for an hour each morning."
Todd has lived in the area for over 40 years and recalls when the roads around Te Puna were loose metal.
"In many ways successive governments have talked about the importance of this state highway and ways to fix it. As the previous government, we did significant investment in the east. Tauranga Eastern Link was built.
"We'd committed to start the Northern Link, which is the bypass of Te Puna, this year. The new government hasn't committed to that. In fact the new Transport Minister hasn't turned up to this city yet.
"He doesn't turn up until April. My challenge to Phil Twyford is that this is a city that is growing very fast, and the communities of Pahoia, Te Puna, Omokoroa deserve better than this."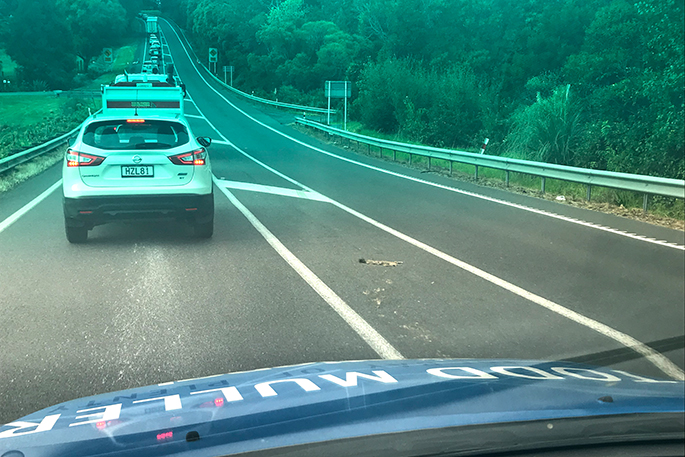 Todd wants Phil to give him an hour of his time, sit in his car, and be driven along the highway.
"I want him to see how bad it is and what local people have to put up with every day to get into work. You get a real sense of the frustration of the community if you sit in stationery traffic for half an hour. It gives you a real sense of how tough it is here.
"It's simply not good enough. We have to fix this.
"What's frustrating is we signed off on the Northern Link, it should be starting this year, and we had committed to a road of national significance all the way through to Katikati.
"We did eight roads of national significance in the last term, and we did them on time and within budget," Todd asserts. "And we had committed that this road was going to be another one. But Labour has different priorities. And they need to be held to account for that.
"It's all very good to have nice rhetoric but actually people matter, communities matter, and safety matters, and we shouldn't be having to put up with this every single day in Te Puna, Omokoroa, and Pahoia."