It has taken the writing of a book about a famous brew to bring together two local members of the Guinness family.

Tauranga resident Glennis Smith is a sixth-generation descendant of Ireland's Arthur Guinness who, legend has it, created the famous Guinness stout flavour when he was meant to be helping his stepmother brew the ale for her inn and burnt the barley after roasting it for too long.

The truth is a London brewer took the Porter recipe to Dublin.

Meanwhile, here in NZ, Captain Cook was sailing by.

Omokoroa resident Paul Guinness, also a descendent of Arthur Guinness, comes from a different branch of the same family.

"The family came up from the South Island to Tauranga in 1908," says Paul. "They bought a business selling petrol and farm appliances at No. 1 The Strand and my great-grandfather called it Guinness Brothers."

He remembers playing there as a boy and how barrels of whisky were poured into bottles.

Nearly 100 years on from this business being established, Paul met Glennis and her husband Rod Smith, who at the time were living in Wellington.

"Rod rang me about five years ago and said he was doing research on a book," says Paul. "I was going to Wellington for a wedding so I took down what I thought he'd be interested in."

They exchanged phone calls and emails and, after the Smiths moved to Tauranga, they met up again.

A former Evening Post reporter, Rod, who has researched and written family stories, first heard about his wife's family history from his mother-in-law Pauline.

"She told me about it in 1992," says Rod.

"That's what began it all, but the real serious digging started about 2005."

He decided to tell the story of how the world famous Guinness brew and various branches of the family arrived in Australia and New Zealand in the mid-1800s.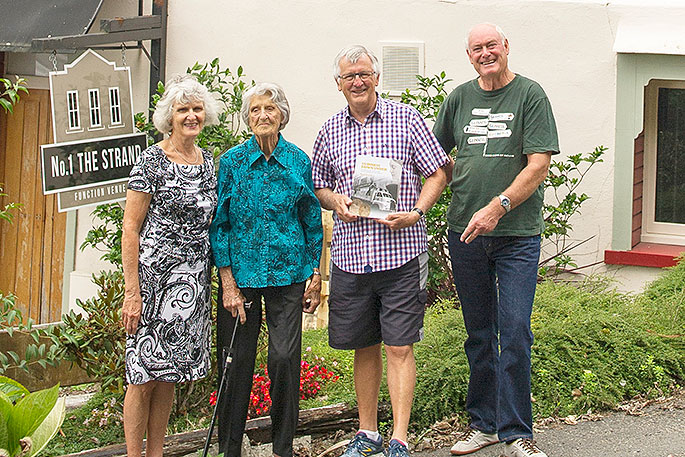 Paul Guinness, Glennis Smith, Pauline Williamson, and Rod Smith.

The book is an absorbing and fascinating read, spanning decades, and covering the very beginnings of Guinness stout and how the family established their trade. The well-researched and multi-stranded journey follows the paths of each of four Guinness cousins and the development of the brew.

Four grandsons of Arthur Guinness came to make new lives for themselves in Australia and New Zealand with an entrepreneur/political activist and Canterbury pastoralist settling in NZ, and a clergyman and brewer settling in Australia.

There's a chapter on each branch of the family. Pauline and Glennis's family is chapter seven and Paul's is chapter six.

The research involved travelling to Ireland.

"Glennis and I have been to Ireland three times," says Rod.

"I've also been on my own a couple of times. We lived in Wellington and I worked for the ACC. At lunchtime I went and did some research in the National Library which was just along the road. Then I'd come home at night and do a bit of writing."

Rod knew of Paul from the start of his writing, as Paul's line of the family tree had been well-documented.

Unbeknown to each other though, they both travelled to and met up with historian Patrick Guinness in Ireland, visiting Arthur Guinness's birthplace at the Mucky Duck Pub, and his final resting place under a mound near a derelict church.

Paul went to the site with his son in 2012, aware that it was more than 250 years since the Guinness brew had been created by Arthur.

"We sat on the sacred mound and drank the sacred drop," says Paul. "A round for Arthur. They say that Guinness is the oil of Ireland, because it keeps Ireland going."

As Rod says in his book, Guinness is a name instantly recognised around the world.

The famous stout has been brewed at St James's Gate in Dublin for over 250 years, and is now brewed under contract in 50 countries with over nine million glasses of Guinness drunk each day worldwide.

Since that first conversation with Pauline in 1992, Rod has gathered information and pictures from over 300 people and sourced material from over 40 libraries, archives and historical societies.

He has written 'Guinness Down Under' over the course of eight years and estimates there has been more than 3600 hours of researching and writing.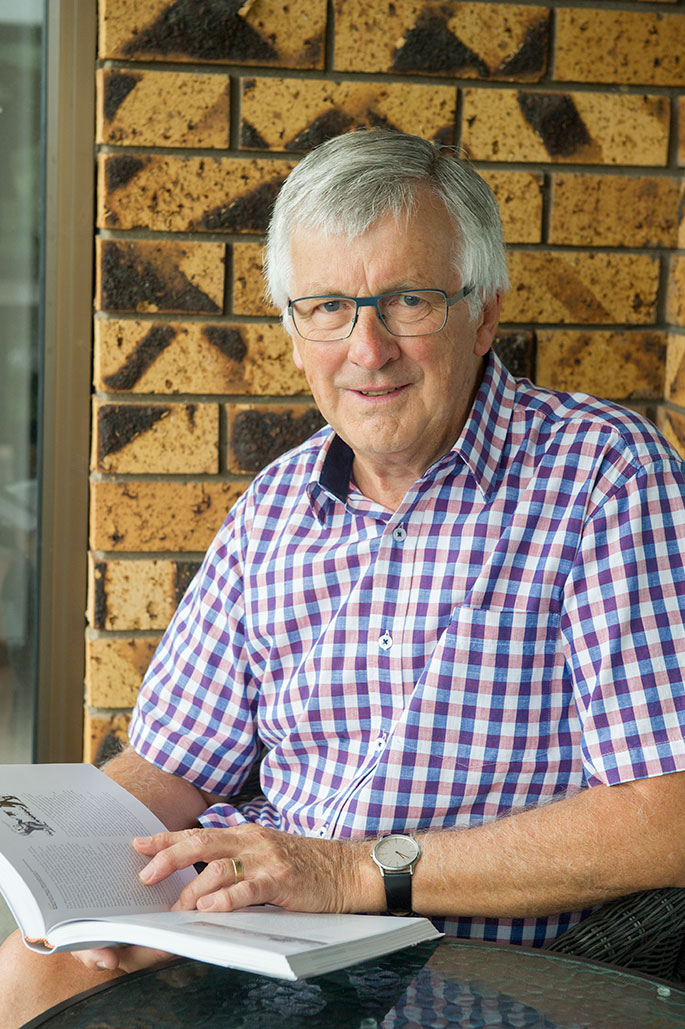 Author Rod Smith with his new book 'Guinness Down Under'

One of Rod's favourite images in the book shows the science behind growing the best barley.

"The brewers researched who grew the best barley in Ireland," says Rod.

"They found the best barley grower so they went to see him.

"He said the secret was to grow it when the soil temperature is just right. 'How do you know that?' they asked, so he demonstrated how every day he did a soil test by sitting on his bare bum on the soil."

His favourite story is about a fundraising concert held in Ashburton in the 1880s where Frank Guinness passed his top hat to a visiting wizard to perform a trick.

The wizard cut the hat into pieces, then confessed he didn't know what to do next and handed the destroyed hat back.

The book is completely fascinating in so many ways - the local perspective, the challenges that various family members overcame and the link to one of the most famous and iconic drinks in the world.

Guinness Down Under is available at selected book retailers and also online at www.guinnessdu.co.nz