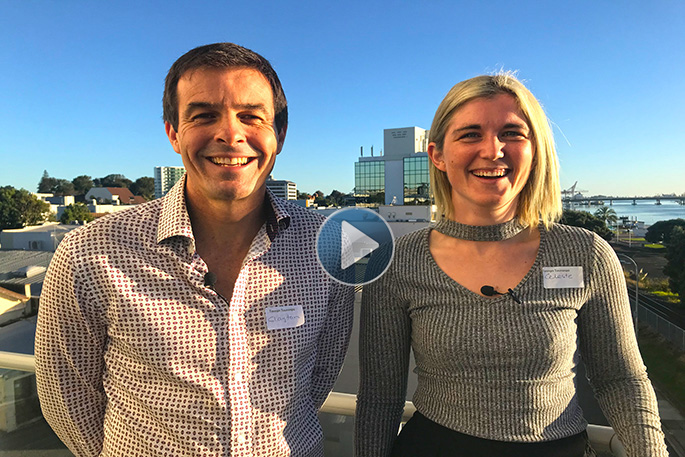 Click the image above to watch the video
Seeing into a cockroach brain or defeating a giant hornet, some exhibits at Te Papa may make you wonder what a museum is actually about.
On Thursday morning Clayton McGregor from Design + Space, and Celeste Skachill from StudioC Design, both located in Wellington, shared their journey and experience working on exhibitions at Te Papa.
Hosted by Taonga Tauranga, a voluntary group of Tauranga residents supporting the museum project by encouraging public discussion, the meeting at the Tauranga Club was the third in a series of breakfast presentations designed to promote discussion about a museum for Tauranga.
From 'Gallipoli: The Scale of our War', 'Bug Lab: Little Bugs, Super Powers' and the new Te Papa gallery, Toi Art, Clayton and Celeste presented the evolution and fruition of ideas through co-design and collaboration,
Science exhibitions, presented by the bugs themselves, or the idea of an exploration of the culture of surfing in NZ, - some displays may be so engaging, that you don't realise the museum experience is as much about history as it is about the natural and social world around us.
Both Clayton and Celeste are originally from Tauranga, with Clayton spending more than 20 years working in museum, gallery, exhibition and visitor design in New Zealand and internationally. He was Exhibition Designer for Te Papa's Bug Lab touring exhibition, working alongside creative director Richard Taylor and the incredibly talented exhibition development teams within Weta and Museum of New Zealand, Te Papa Tongarewa. He has worked in the role of principal designer for national and international exhibition projects.
Celeste, an award-winning designer, operates her own design business at StudioC, using co-design as her core service, where she actively involves those she designs for in the design process.
Their Tauranga presentation included highlighting the design process and detailed work undertaken by Te Papa staff working with Weta designers, from something like a five minute idea that Clayton scribbled down about the bugs building their world, through to the long hours building giant bees with individually placed hairs.
They each addressed the need to engage youth early-on, in the development of a contemporary museum.
"The key message for us, coming from our experience in museum design," says Clayton, "whether that's from overseas or what we've been doing in Wellington at Te Papa, is that I think you've got a really unique opportunity here to think about the processes to get to where you are going rather than relying on models that already exist. Use the creativity of the region and the uniqueness of Tauranga. People might think it's about new subdivisions and going to the beach. But there's a whole body of people here, who have voices that aren't heard."
"You have a unique opportunity to start engaging the young people of Tauranga to bring them into that process and allowing them to shape what will be your museum, and so they can grow with it," says Celeste.
"It's a unique opportunity, because you have a starting point for doing contemporary things. You're not burdened by what's been done in the past in terms of developing a museum here. It's a fresh way that you can think about how it reflects the people it's going to be for. Getting back to the idea, that if this is seven years ahead, who are the people that you are going to engage in the process now?"
Celeste outlined how Te Papa is undertaking to involve people in developing content, by giving an example of an Andy Warhol exhibition.
"What they did was they went out to universities and high schools students and handed over ownership to them, saying we have this Andy Warhol exhibition on, and we want you to create an event that brings 300 young people together, design something that will be relevant for your audience," says Celeste. "I was one of the young people that was part of that. And now I have a career as a designer in the museum world. So that was a lovely example of the evolution of engaging young people early on."
She also highlighted how she works with Massey University students to gather their ideas for what Te Papa as a museum could offer them.
"Involve high school students in your next steps for what you see a museum to be," says Celeste.
Students from Mount Maunganui College, Otumoetai College and Aquinas College attended the breakfast event.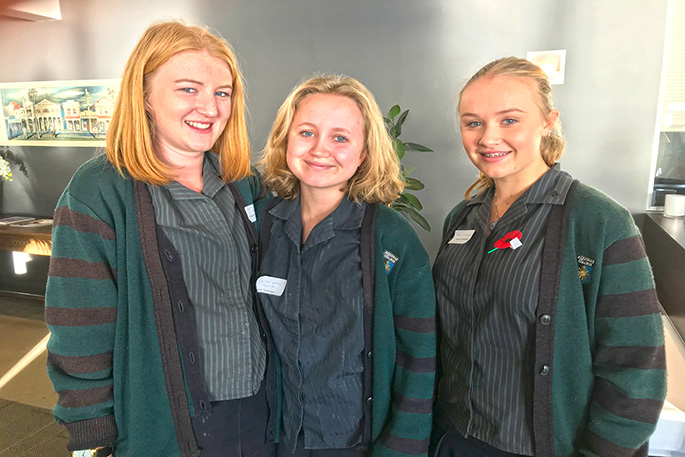 Rachel Brebner, Daisy Vahey Bourne and Jessica Phayer from Aquinas College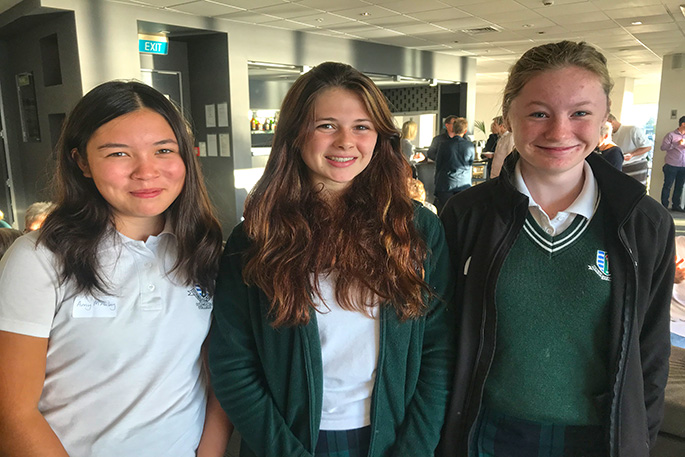 Amy Mcaulay (13), Carla Roberts (14) and Amy Charman-Moore (14) from Otumoetai College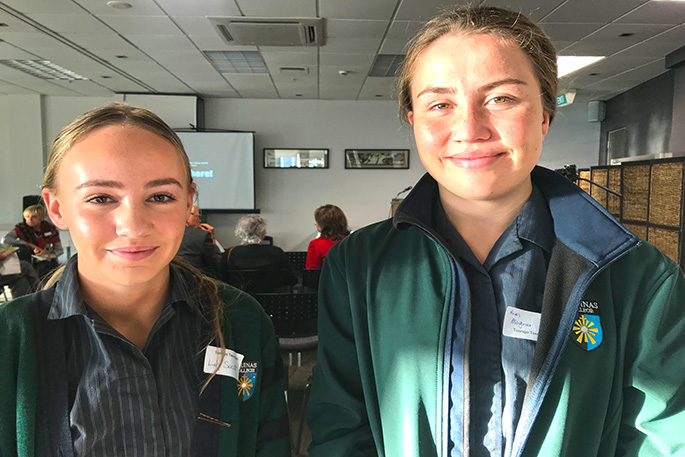 Lilli Scott and Anais Magner from Aquinas College
"Put aside preconceptions about what a museum is and what it does – it may not be the monumental building," says Clayton. "Engage young people and get ideas from workshops and ask out in the community about what people want."
Louis Donovan, a student from Mount Maunganui College, thanked Clayton and Celeste for speaking.
"I came today not knowing I'd learn about cockroach brain surgery," says Louis. "You never know what you're going to be doing. Learning about co-design, it's a contentious one, as we know that as young people we need to be involved from the get-go."
Louis is one of the many youth who are too young to vote in the referendum about a museum.
"I'll save my concerns about the referendum until the Long Term Plan submissions. But on that, for anyone who is interested, Sam Taylor and I will be at Grindz Café at 11am on Sunday. Come along and we'll be making sure we get those submissions in for the Long Term Plan. We can't vote in this referendum so please make sure you vote. We want to have a say."
Sam Taylor and Louis Donovan from Mount Maunganui College have set up a Facebook page Tauranga - Our City, Our Culture – aimed at engaging people in discussion about the museum.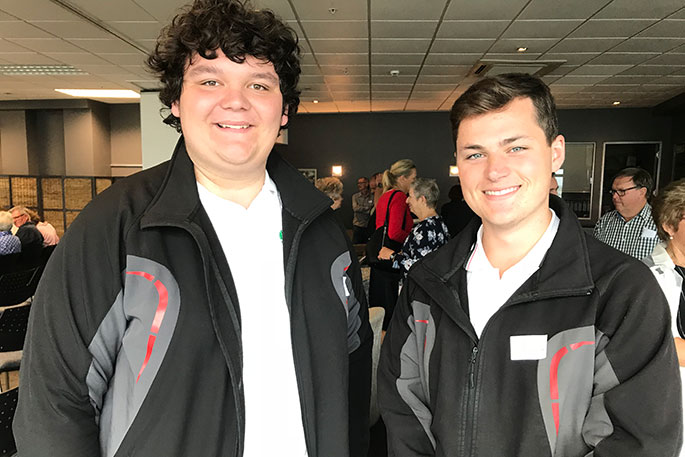 Sam Taylor and Louis Donovan from Mount Maunganui College