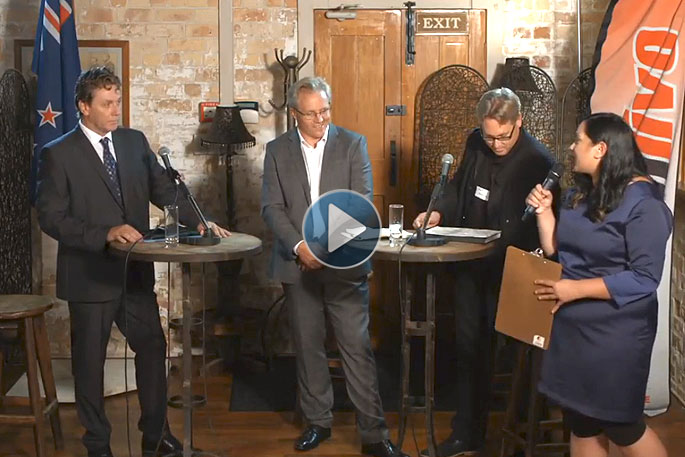 Click the image above to watch the video
It was a night full of banter, big personalities and everything by-election last night at No.1 The Strand.
The reason for the occasion being Sun Media's live by-election debate, which saw candidates standing for Tauranga City Council's 'At Large' seat, going head-to-head.
The vacancy of the position follows the passing of the late Gail McIntosh, a former city councillor.
Fourteen out of 20 candidates and their support people packed out the venue, each bringing their own expertise, passion, and their word on why they will make the best candidate.
Many heated arguments were witnessed by viewers who joined the live stream online at sunlive.co.nz.
Discussions about rates, traffic, parking, Maori wards and museums were just some of the many topics covered during last night's debate – questions that you, as readers had told us you wanted to hear from the candidates.
If you missed the live stream you can see it above.