Nudity on the beach at Papamoa is going to be a discussion item in draft beaches bylaw after councillor Steve Morris says people at Papamoa are concerned about "meercats".
"Meercats for the clarification and assistance of my colleagues; those are gentlemen who pop up in the sand dunes like meercats, soliciting each other's interest," says Steve.
Back in the day it was well-known there was a section of Papamoa Beach which people used to strip off, says Steve. That land which was bordered by farm land, is now bordered by houses.
"Now there's more people around. I do get the impression from residents they are less worried about the nude bathers, and worried about the meercats on that section of beach. That's the behaviour which I think people find more offensive.
"Because we are going out for consultation and I personally receive complaints from people who like to go down the beach without being confronted by wobbly bits. I would be quite happy if we added a provision that beach users must be appropriately dressed."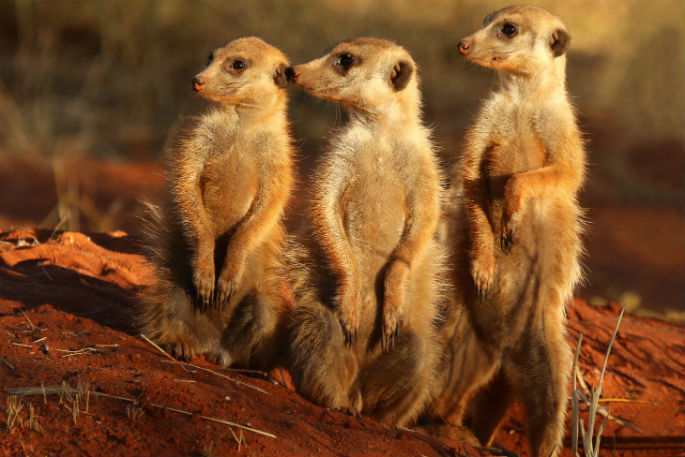 Meercats is a termed used for gentlemen who pop-up in the sand dunes, soliciting each other's interests, says Steve Morris. Photo: Sharp Photography/Wikipedia.
Committee member Pine McLeod says he's one of the owners of the land used by the meercats and their lewd behaviour has been troubling the trustees.
"If you see umbrellas going up, meercats are there," says Pine.
It sparked a discussion about what appropriate attire is on the beach and if requiring it would result in bylaws officers trying to enforce a dress code that could not be defined.
"That can mean anything. It's a wide field to me. How would you govern that," says councillor Bill Grainger.
Larry Baldockk says if there is nothing in the draft bylaw about beach nudity, then it's less likely people will comment about it in the public consultation process.