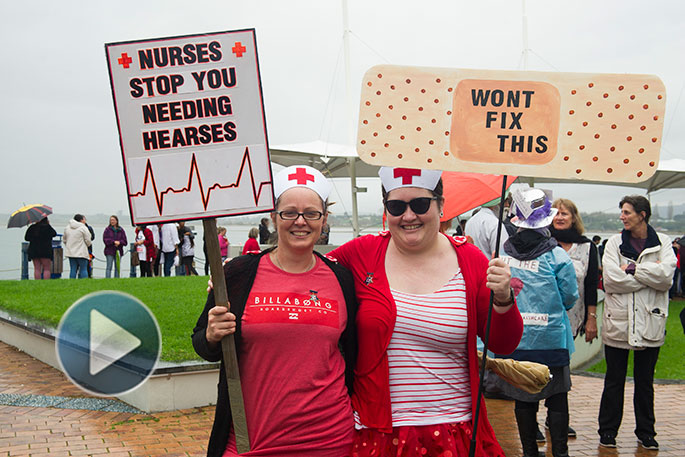 Click the image above to watch the video
The weather has proved no match for those wanting to stand up and give a voice to nurses not only in the Bay of Plenty – but throughout the world.
Everyone from nurses themselves, to their families, members of public and those who support them daily, braved the weather this afternoon in honour of the International Nurses March.
The march is one of many happening across the country today as part of International Nurses Day.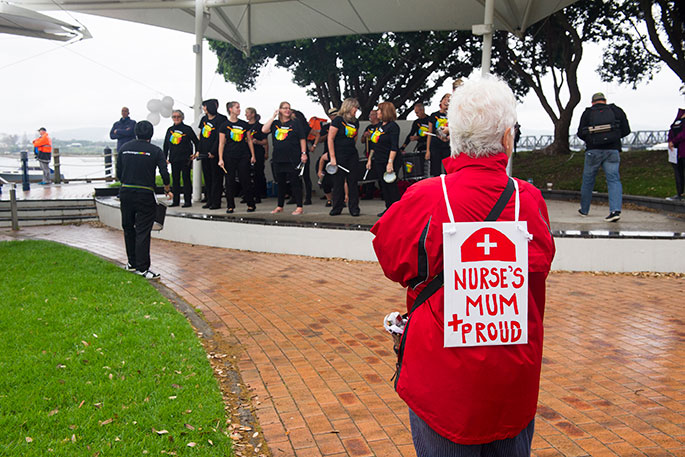 It hopes to give a voice to nurses who are suffering in the industry by highlighting issues around under staffing, under resourcing, missed breaks, unpaid over time, and unfair low wages.
In Tauranga, the march took place on the Strand around midday and was well-attended by many in the community.
SunLive photographer Nikki South was there to capture all of the action.