A unicorn skull was discovered washed up on the beach at Mount Maunganui recently.
Well… maybe not really. But it certainly looks like one.
Otumoetai woman Becs McEwan was having coffee on the beach with a friend when she made the unusual discovery.
"I actually thought it was piece of plastic, and I bent down to pick it up and saw it was clearly made of bone. It's now at home under a little glass dome that says 'unicorn skull'."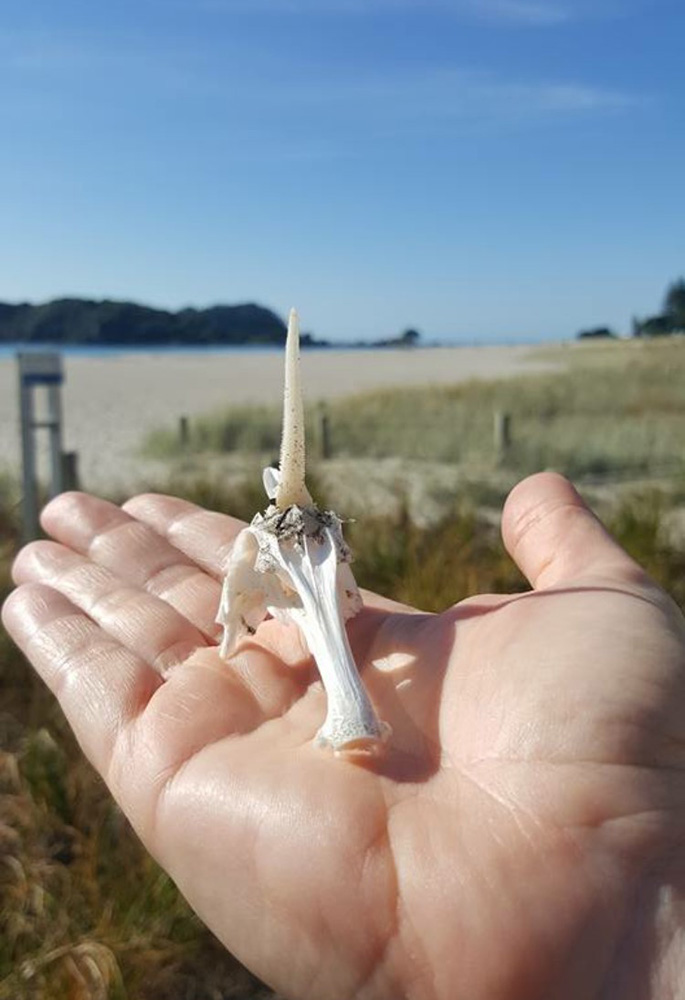 However, Bay of Plenty Regional Council Chair in Coastal Science Professor Christopher Battershill says truth behind the discovery is much more mundane.
"It is the top front section of a leatherjacket skull/skeleton. Leatherjackets are also known as 'trigger fish'. The 'unicorn' bone is the spine or trigger."
He says the species is Parika scaber, sometimes called 'cream fish' in fish shops.
So there you have it. We can't know for sure if there is or isn't a colony of tiny unicorns living at the Mount – but finds such as this aren't the smoking gun we need.
Keep looking.
More information – Te Ara
The leatherjacket is one of the most distinctive coastal fish around New Zealand. Its tough leathery skin, rigid body and retractable dorsal spine make it formidable to any predator.
Its tough teeth and mouth are well suited to browsing sponges from rocks, but it will eat almost anything. Like the snapper, it even takes on the spine-covered sea urchin.
The leatherjacket can swim either backwards or forwards using its dorsal and anal fins.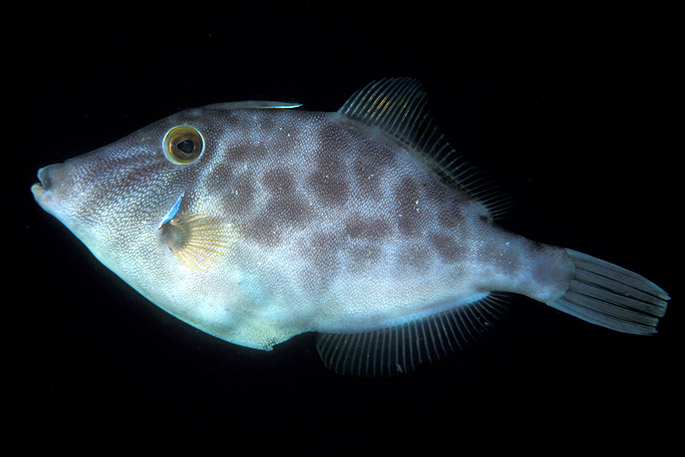 The culprit: a leatherjacket. Photo: Wikipedia.