Details of the Labour government's first Budget have been revealed this afternoon.
Health, education, housing and other critical public services receive overdue investments today, says Finance Minister Grant Robertson.
"Our public services have been underfunded for too long and there has been a failure to appropriately plan for the future. That changes today.
"Budget 2018 begins the economic and social transformation that must happen if New Zealanders are to have better lives in the decades to come."
He says the coalition government is rebuilding the critical services Kiwis expect their government to provide – modern hospitals, classrooms kids can learn in, public housing for those who need it, efficient transport systems and safe communities.
"Budget 2018 makes responsible investments for the future, while delivering a surplus of more than $3 billion and taking a responsible approach to debt reduction," says Grant.
"We are committed to living within our means and having a buffer to deal with the risks and shocks that a small country like New Zealand inevitably faces.
"The government's plan is fully funded within the operating and capital allowances we have set for this and future Budgets. We have been able to increase the allowances slightly because economic growth is forecast to be stronger than was expected before the election, by cracking down on tax avoidance, by reprioritising spending to reflect the government's priorities and with our more balanced debt track.
"We are committed to being responsible – not just fiscally but socially and environmentally. This government is preparing our country for the future by making sure its foundations are strong and sustainable."
Highlights of Budget 2018
• Health receives a huge boost with $3.2 billion more in operating funding over the next four years and $850 million new capital – including $750 million to tackle some of hospitals' most urgent building problems, the biggest capital injection in health in at least the last decade.

• This Budget commits to free doctors' visits for everyone under the age of 14 – an extra 56,000 of our young people from the current policy. We are extending very low-cost general practitioner (GP) visits to all Community Services Card holders and extending the Card to all Housing New Zealand tenants and New Zealanders who receive an accommodation supplement or income-related rent subsidy. This will make going to the GP cheaper by up to $30 for the 540,000 people eligible for the Card.

• Elective surgery, maternity services, air ambulances and the National Bowel Screening Programme are among the health services receiving extra funding.

• New capital funding will build schools and hundreds of new classrooms. Operating funding for education over the next four years increases by $1.6 billion to address rising demand, fund 1,500 more teachers and raise teacher-aide funding. Early childhood education gets a $590.2 million operating boost over four years, benefiting over 200,000 children. A total of $284 million goes to Learning Support to allow every child with special education needs and learning difficulties to better participate in school life.

• Housing is boosted by more than $634 million in operating funds. The government will increase public housing by over 6,000 homes over the next four years, provide more transitional housing and help for the homeless and offer grants for insulation and heating.
"This government is placing the wellbeing of people at the centre of all its work," says Grant.
"We are also building strong foundations for a more productive and sustainable economy. Budget 2018 allocates $1 billion over four years to encourage business innovation through a research and development incentive. We are supporting and growing our regions through the $1 billion-per-year Provincial Growth Fund and investing $100 million into a Green Investment Fund to help our economy's transition.
"We are promoting a progressive and inclusive trade agenda. Our tax system will be fairer and more balanced to encourage investment in the productive economy.
"This government is looking ahead to the next 30 years. We are managing our economy responsibly and providing the critical public services we need to build foundations for our future."
HEALTH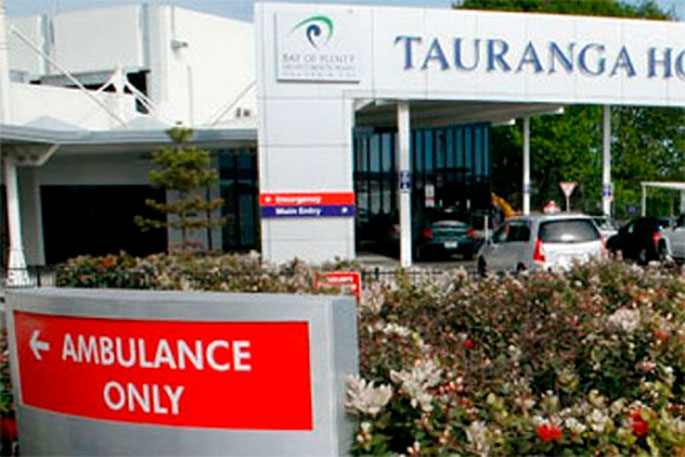 "This Government is committed to rebuilding the critical public services, like health and education, that keep our country strong and prepare us for the future," says Health Minister Dr David Clark.
"Budget 2018 allocates $750 million of new capital to tackle some of the most urgent building problems facing hospitals around the country. That represents the biggest capital injection in health in at least the last decade.
"In addition, up to $100 million in capital will be available if necessary in 2018/19 to strengthen DHB balance sheets through deficit support.
"The new funding will mean DHBs can plan with more confidence and put forward business cases for important projects that have been put off for too long, such as infrastructure remedition, capacity investments and urgent building projects.
"New Zealanders have been shocked to discover that hospitals in some areas are literally rotting after a decade of neglect and underinvestment by the previous Government. There is a significant backlog of work, which will take more than one Budget to remedy.
"Ministers will make decisions throughout the coming year on projects that are ready for investment. This will be a carefully managed process designed to future-proof our health system and provide the best value for money.
"This is about priorities. In a country like New Zealand, doctors and nurses should be able to trust that the buildings they work in enable them to deliver quality, modern care, and patients should know the facilities are safe."
$2b boost for District Health Boards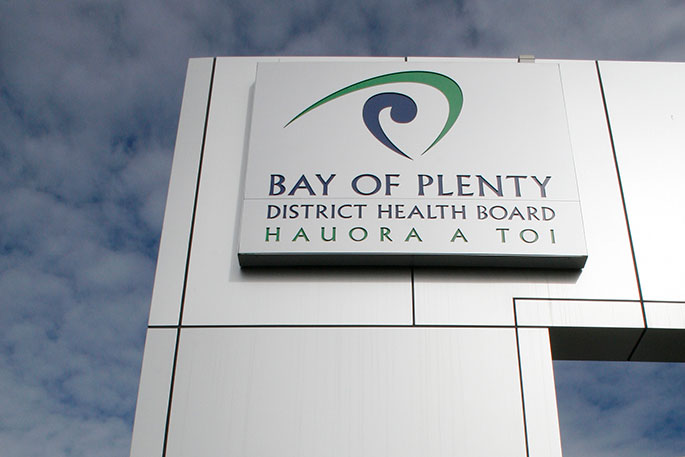 Budget 2018 lays the foundations for stronger, more sustainably funded District Health Boards that can deliver the services New Zealanders expect and deserve, says David.
"Budget 2018 delivers an extra $2.2b to DHBs over the next four years to help relieve the pressure they've been under. This will ensure our DHBs can maintain their standards of care, mental health services and support for older New Zealanders.
"This is the largest DHB funding increase in the last decade, but even that will not be enough to make up for nine years of underfunding. Rebuilding our health system will take sustained investment.
"To ensure we have a sustainable health sector, DHBs need to be able to meet operating costs that are driven by changes in the populations they serve, wage costs and inflation. This Budget starts the process of making sure they are funded to do that.
"To provide additional support to DHBs struggling to deliver services within their current funding, the Government has set aside a further $100m next year for additional deficit support.
"A further $126m of operational funding over the next four years is also being invested directly into planned care to keep up with demand for elective surgeries and other procedures.
"The Coalition Government is committed to building a better future for our children, not leaving the big challenges for them to fix later. That means putting the wellbeing of all our people first and rebuilding the critical public services, like health, that keep us strong."
Stepping up to help survivors of sexual abuse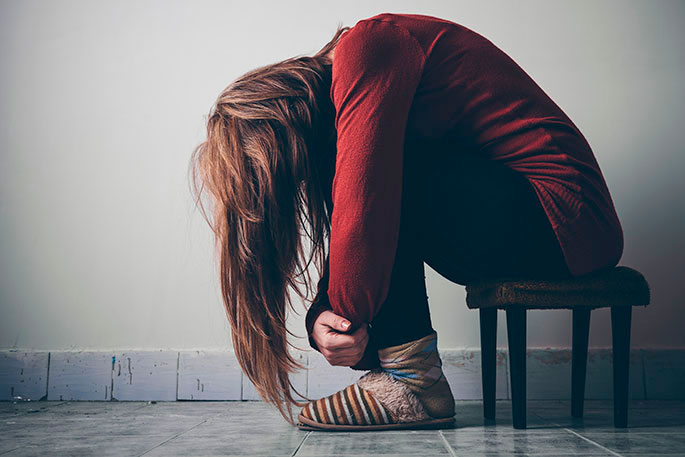 Budget 2018 will help work to set up a new central agent to lead a national strategy to address family and sexual violence, says Parliamentary Under-Secretary on Domestic and Sexual Violence Issues Jan Logie.
"Sexual abuse can leave deep scars, and treatment can go a long way towards helping someone recover," says ACC Minister Iain Lees-Galloway.
"Today's announcement of $7.5m of operating funding over four years for sexual abuse assessment and treatment services, co-funded by ACC, the Police and the Ministry of Health, will provide the help that is desperately needed by many New Zealanders.
"We are committed to helping New Zealanders get better mental health treatment, and this is particularly important for survivors of sexual abuse.
"These services deliver acute and non-acute medical treatment, forensic services and referrals, which are important in helping prevent long-term effects such as ongoing distress and compromised wellbeing.
"ACC works to reduce sexual assault in New Zealand and Budget 2018 has increased funding to services that work to prevent sexual abuse, and support victims through treatment.
"This Government is putting the wellbeing of people at the centre of our decisions," says.
Parliamentary Under-Secretary for Justice Jan Logie, who has the first dedicated role in the Executive focused on family and sexual violence in New Zealand's history, welcomes the increased funding.
"There is also $2.0m being allocated from Vote Justice to enable work to start on a dedicated government agent to transform the family and sexual violence system. Victims deserve much better and we will do much better," says Jan.
"Sexual abuse assessment and treatment services are an important part of our response to sexual violence. We need trained medical people to sensitively collect the evidence essential for a case to proceed to court, and to provide the right medical and specialist help.
"This Government is committed to ensuring people are supported and violence is prevented. Our plan includes properly resourcing sexual abuse assessment and treatment services, so I'm pleased that these crucial services are receiving the first significant funding increase from central government since 2008. It has been long overdue."
CHRISTCHURCH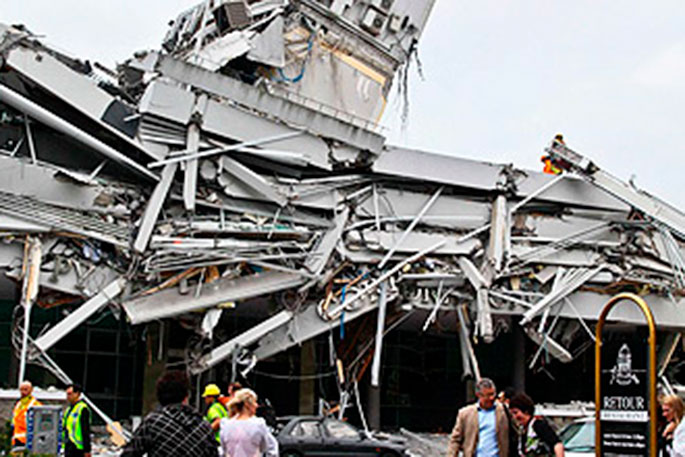 The Coalition Government is delivering on its promise to make $300 million available to accelerate the Canterbury recovery, says Minister for Greater Christchurch Regeneration Megan Woods.
"Budget 2018 provides $298.5 million of capital in 2018/19 for an acceleration fund, plus operating funding of $500,000 in 2017/18 and $1.0 million in 2018/19 for its administration.
Christchurch City Council will be able to apply for capital investment through the fund to complete projects beyond the arrangements already fully dealt with in the Cost Sharing Agreement with the Crown, which will help speed up important projects.
"Projects which might benefit from the acceleration fund include completion of the stadium and financing new uses for the Residential Red Zone," says Megan.
"While all the projects will need satisfactory business cases, we are not making Canterbury decisions from Wellington," says Megan. "Local decision-makers will be front and centre because they know what's best for Christchurch. This new way of working has already shown success with getting the Metro Sports Facility back on track.
"This is a much-needed shot in the arm for the Canterbury recovery and will help deliver projects that will make a huge difference for local people. This Government is following through on its commitment to Canterbury," says Megan.
EARTHQUAKE COMMISSION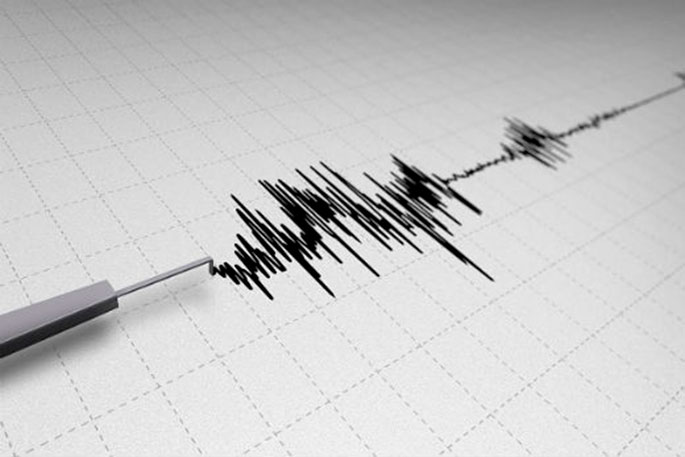 The Government is launching a special insurance tribunal to resolve outstanding Earthquake Commission and insurance claims, as well as launching a public inquiry into the EQC, says Megan.
"The tribunal will resolve unsettled residential insurance disputes arising from the Canterbury earthquakes of 2010 and 2011," says Minister for Courts Andrew Little.
"It will provide an active, individually case-managed resolution process for claimants and their insurers, as well as mediation services.
"This is a vital part of helping people get their claims sorted. People have often been waiting for years and this is needed to break through the deadlock," says Andrew.
Budget 2018 provides $6.5 million operating funds and $1.5 million capital to establish the tribunal.
"The Tribunal will help people look to the future with confidence and hope, instead of being trapped in limbo with their lives on hold because of a claim that keeps dragging on," says Megan Woods.
"We are also funding a public inquiry into the performance of EQC during these earthquakes.
"It's important we get to the bottom of what went wrong, so that we are better prepared for future disasters. We owe it to the people of Canterbury, who have been through so much, to ensure their voices are heard.
"We also need to look at what was done well, and what has worked better in the Kaikōura earthquake sequence.
"This independent inquiry will have the power to compel evidence, hold public hearings and ensure all the information we need is put on the table.
"Budget 2018 provides operating funding of $800,000 in 2017/18 and $2.4 million in 2018/19, as well as $100,000 of capital in 2017/18 to ensure this inquiry has the resources it needs.
"The final terms of reference and membership of the inquiry will be announced shortly."
CRIME
Better support for youth justice and victims of crime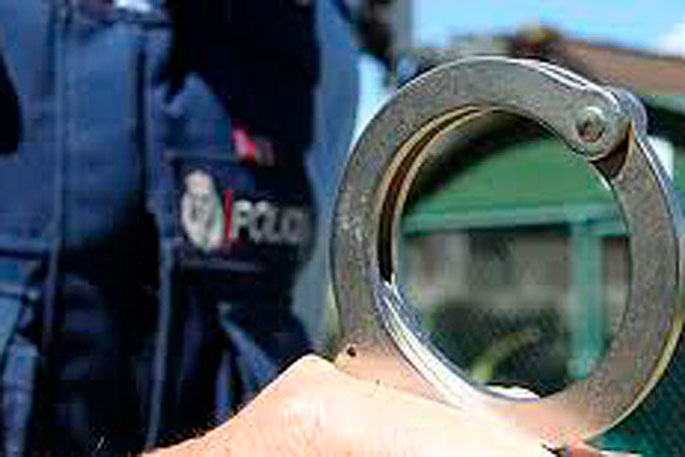 Victims of crime, those at risk of family and sexual violence, and young people falling through the gaps of justice system will get the support they need from increased investment from Budget 2018, says Justice and Courts Minister Andrew Little.
"The system is in crisis and failing children and families, depriving victims of access to legal support and justice.
"The funding we are announcing today will improve access to justice, support victims and keep them safe."
The main justice services receiving support are:
• Victim support services will get $13.5 million extra operating funding over four years so that victims of crime and trauma across New Zealand can access crisis response and long-term social support services. There will also be some financial assistance to help people with costs associated with being a victim of crime, including support for victims to participate in the criminal justice system.

• The National Home Safety Service, which helps high-risk victims of family violence wanting to leave a violent relationship, will receive $7.7 million extra operating funding over the next four years. The service reduces future victimisation by helping people stay in their own homes with increased security features.

• A new Family and Sexual Violence Central Agent has been allocated $2.0 million in new operating funding for 2018/19. The funding covers the preliminary policy work for setting up the agent, which will lead much needed coordination of public-sector and NGO effort to address domestic and sexual violence.

• Community Law Centres will receive a boost of nearly 20 per cent – $2.2 million extra operating funding in 2018/19 to provide a wage- and inflation-based increase to help stabilise funding and current service levels.

• The Independent Police Conduct Authority (IPCA) is receiving $2.7 million extra operating funding over the next four years for more staff and IT capability. This Government supports the desire for the efficient management, investigation and resolution of complaints against the Police.
"The Government is committing an extra $13.4 million over four years to Vote Courts for youth justice," says Andrew.
"This is to increase capacity as the age of people who can be dealt with in the youth justice system increases to 17 and to help manage remand pressures."
"When 17-year-olds have access to the youth court system, including culturally appropriate venues such as Rangatahi and Pasifika Courts, it's estimated that re-offending among those who would otherwise have appeared in an adult court will fall by 15 per cent," says Associate Minister for Justice and Courts Aupito William Sio.
Budget 2018 also provides for better court-ordered services, coronial services and improving the Ministry of Justice's ability to manage the justice system:
• New operating funding of $52.1 million over the next four years will help support the Ministry's asset maintenance programme and meet some remuneration and ICT cost pressures.
• In addition, Budget 2018 provides $15.0 million in 2017/18 and a further $88.0 million in new operating funding over the next four years to support the court system to meet increasing demand for court-ordered services such as expert reports, psychiatric assessments and laboratory tests. This investment will also support the long-term sustainability of coronial services.
"The Coalition Government is committed to fixing a system that's been neglected and left in crisis. It's a big challenge. These are the first steps in our plan to improve how our criminal justice system works," says Andrew Little.
Focusing on community safety and targeting organised crime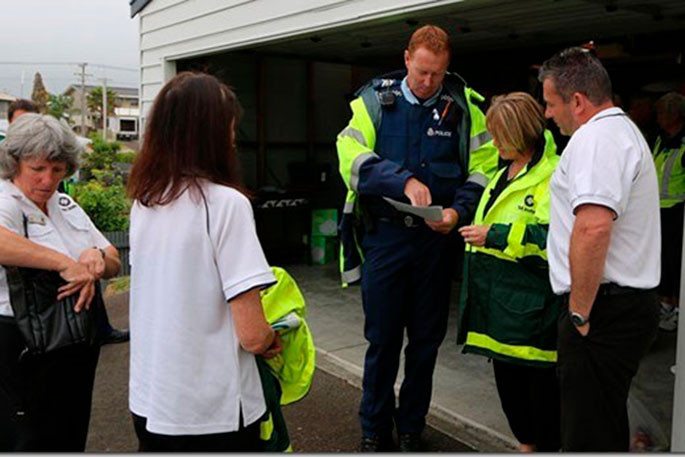 In addition there will be new investment in police to lift the number of officers, an unprecedented push to disrupt organised crime.
Police Minister Stuart Nash hopes such actions can make families and communities safer.
"The Coalition Government's police package, when fully rolled out, will deliver 1,800 new officers. It will enable the deployment of 1,100 police on the streets and 700 police to combat organised crime, supported by 485 non-sworn staff," says Stuart Nash.
"Budget 2018 takes the first steps towards that. It includes $298.8 million in new operating funding and $17.8m capital for the Police over the next four years. In addition, $159.7m of new funding is provided in 2022/23.
"These increases enable the recruitment of an extra 920 officers and 240 support staff to maintain and build on the 880 officers and 245 support staff announced in Budget 2017.
"Budget 2018 provides tools and support for 21st-century policing, including the latest technology to combat organised and serious crime. We are going after the gangs to disrupt the supply of drugs in our communities. A separate Budget 2018 announcement by the Minister of Customs targets the international networks behind the methamphetamine trade," says Stuart Nash.
"We are focussing on families and young people on the periphery of gangs, who are at risk of harm from addiction, offending and victimisation. We will enable the Police to identify and intervene with offenders as the first step to reducing crime and apprehend those who commit burglaries, robberies, theft and violence.
"With a focus on making New Zealand the world's safest country, the Police will work closely with other government agencies and key stakeholders in our communities. Collectively, this will give vulnerable women and children a better chance to break out of cycles of dysfunction and intergenerational offending and help them improve their lives."
New operating funding also replaces radio equipment for emergency services in 2018/19. Funding for the project totals $17.4m, of which $11.6m is allocated to the Police, $2.0m to Fire and Emergency New Zealand (Internal Affairs) and $3.7m to St John Ambulance (Health).
New focus on re-integration and community management to reduce re-offending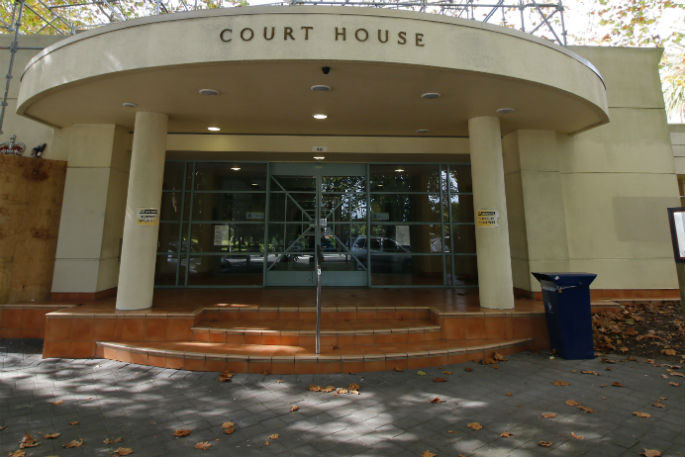 The Coalition Government will also look at ways to reduce reoffending.
Corrections Minister Kelvin Davis says creating a more efficient justice system, investing in community housing, and additional funding to safely manage offenders on community-based sentences are important first steps in reducing New Zealand's prison population.
"The Coalition Government is committed to reducing re-offending as we deal with the prison muster, which has increased significantly over the last nine years," says Kelvin Davis.
"Our goal is to reduce New Zealand's prison population by 30 per cent over the next 15 years. To achieve this, we need to ensure there are safe and effective alternatives to prison, while also reducing crime and re-offending.
"The people who need to be in prison will be in prison. But we will also make sure support is in place to help prevent re-offending, and that offenders who meet the criteria for staying in the community are able to do so safely.
"A lack of appropriate housing, due to the housing crisis, has made re-integration increasingly difficult.
"Budget 2018 sets aside $57.6m over the next four years to provide housing and support services for over 300 people a year, tailored to meet individual needs.
"This initiative will be delivered in partnership by Corrections and Housing New Zealand. As investments in public housing make more properties available, other providers funded by Corrections can deliver services alongside them.
"Participants will be supported into training and employment, and will be able to access health services, develop life skills, address the causes of their offending, and build relationships with their whanau and communities.
"We will always make sure the public is safe. This is about making sure the system is working effectively within the current law," says Kelvin Davis.
Budget 2018 provides an additional $127.9m for other initiatives to manage community-based sentences. This includes:
• $82.7m for probation and community services, including 270 more probation officers by 2022
• $8.6m to bring the total number of defendants on electronically monitored bail to 1000
• $6.7m to maintain and expand residential alcohol treatment services.
Budget 2018 also includes $198.4m of new capital expenditure to accommodate an additional 600 prisoner places in rapid-build modular units in prisons by the end of 2019. We are also committing $316.1m over four years for the operating costs of the rising prison population.
"Government spending on prisons has been described as a moral and fiscal failure. Budget 2018 marks the start of this Government's plans to reform New Zealand's Corrections landscape," says Kelvin Davis.
Protecting communities by targeting drug smugglers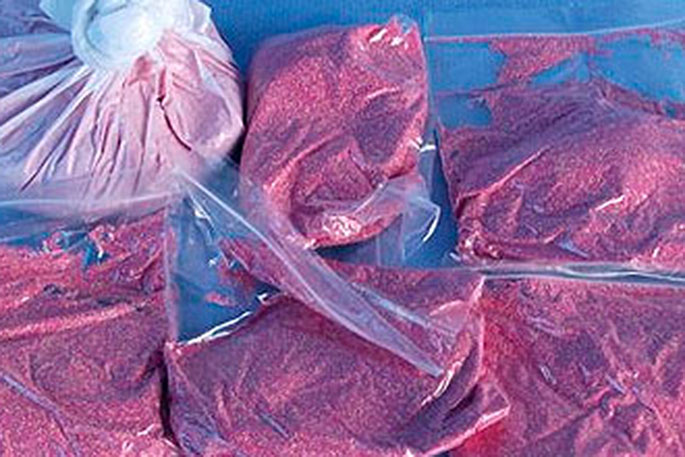 One way the Coalition Government will create safer communities is by cracking down on the distribution and manufacture of illicit drugs, and organised crime networks associated with this.
The Coalition Government is protecting our communities from the devastating social harm of methamphetamine and other drugs by enhancing Customs' ability to disrupt international drug-smuggling networks, says Customs Minister Meka Whaitiri.
"Each year the use of illicit drugs, particularly methamphetamine, is estimated to cost New Zealand $1.8b in social harm.
"Criminal networks don't care about the devastating effects of methamphetamine. They are motivated by greed and relatively high prices in New Zealand and are getting more sophisticated. Customs is seeing more methamphetamine and other drugs, like cocaine, and in larger quantities.
"Budget 2018 invests $54.2m of operating funding over four years to significantly enhance Customs' capabilities to attack these criminal networks from all angles. This includes an additional 127 Customs staff, both here and overseas.
"New initiatives will disrupt international drug-smuggling networks early in the supply chain by making seizures offshore, while also boosting onshore capabilities through more maritime patrols, frontline resources and community engagement.
"A further $3.9m in capital will bolster our maritime and frontline work with new rigid-hull inflatable boats, mobile x-ray vans, and vehicles and kennels for Customs' detector-dog teams.
"We will also hit organised crime in the pocket by targeting the cross-border flow of criminal proceeds, slashing their profits and preventing re-investment in further criminal activity.
"The extra investment builds on existing success, with methamphetamine seizures in 2017 preventing devastating social harm. Without it, the impact of drug smuggling would cost the Government and the wider community more in the long term.
"This is the initiative of a Government prepared to take proactive measures to improve the wellbeing of all New Zealanders, their families and their communities."
Biosecurity boosted
Agriculture, Biosecurity, Rural Communities and Food Safety Minister Damien O'Connor says it's become clear that further investment in biosecurity is needed as our global trade and tourist numbers increase.
"We've just had our busiest biosecurity summer on record, with two million passengers screened at the border between December and February and 4000 fines handed out – mostly for undeclared fresh produce, which can carry the destructive fruit fly.
"When I took up this job six months ago, the Ministry for Primary Industries had several biosecurity responses under way – including Mycoplasma bovis, myrtle rust, Bonamia ostreae and kauri dieback. We have also had to turn around ships carrying the brown marmorated stink bug – a pest that would devastate not only our horticulture sector but homes and gardens as well.
• The Coalition Government's biosecurity initiatives receive $9.3 million in new operating funding in Budget 2018 over the next four years to improve offshore biosecurity systems to better manage the risks posed by imports. The government will also speed up the review of import health standards.
"This Government's leadership will improve the resilience of our primary sector. We moved quickly this year to put up $85 million new operating funding in 2017/18 for the frontline response to Mycoplasma bovis in partnership with the primary sector.
"We will provide an update on the next steps of our plan to deal with Mycoplasma bovis in coming weeks. This disease is a regrettable example of why we need to properly fund biosecurity in New Zealand. Budget 2018 marks the first steps in rebuilding the foundations of our primary sector.
"A chief concern for me has been the underfunding of the Ministry for Primary Industries (MPI) during a time of increasing workload," says Damien
• Budget 2018 addresses this with new operating funding of $38 million over two years for MPI to ensure the primary sector is well supported by Government initiatives as we work together to grow New Zealand's reputation as the most trusted source of sustainable and premium natural products in the world.
"This Government is already reorganising MPI to house four business units so officials can concentrate on their core responsibilities of biosecurity, food safety, fisheries and forestry.
"People around the world are increasingly buying products that align with their values. New Zealand has a natural advantage, with a good record of animal welfare, grass-fed stock and brand recognition. We are determined to help this continue by properly funding MPI and our critical biosecurity system," says Damien.
Research and development boost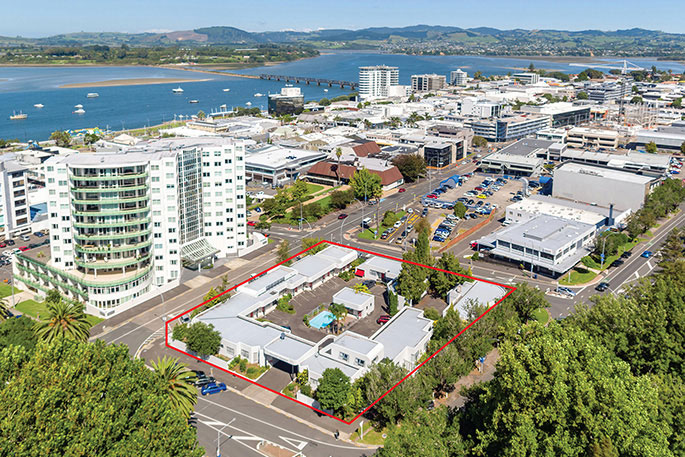 The Coalition Government is injecting $1.0 billion into business research and development (R&D), say Research, Science and Innovation Minister Megan Woods and Revenue Minister Stuart Nash.
"New Zealand spends just 1.3 per cent of GDP on R&D, when the OECD average is 2.4 per cent. We need new ideas, innovation and new ways of looking at the world if our businesses are to build a more productive economy," says Megan.
The Government is putting $1.0 billion of operating expenditure over four years on the table to finance an R&D tax incentive, giving eligible businesses 12.5 cents back for every dollar they spend on R&D.
This funding will be available to all businesses spending more than $100,000 a year on R&D.
The system will help transition away from the current Growth Grants model, which is available to a narrower range of firms.
"This represents a significant increase in the amount available to help smart Kiwi businesses to innovate," says Megan Woods.
"The design of the R&D tax incentive is currently out for public consultation and we are having very productive conversations with businesses around the country," says Stuart Nash.
"We are committed through the Coalition Agreement between Labour and New Zealand First to lifting our national investment in R&D to 2 per cent of GDP from 1.3 per cent currently. This billion-dollar boost for innovation will make the New Zealand economy stronger and more productive," says Stuart Nash.
Sustainable farming fund increased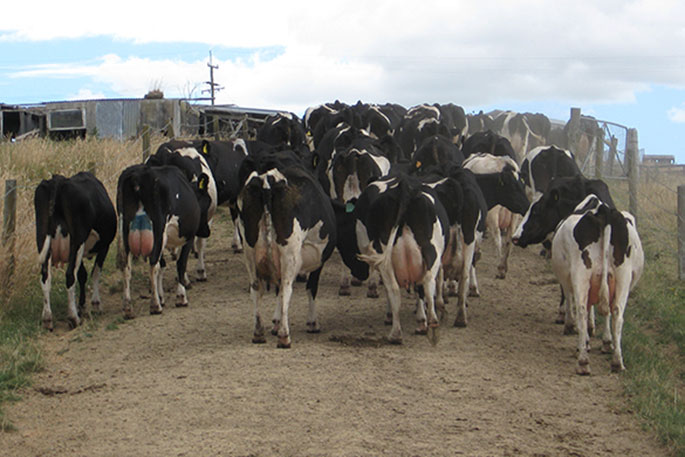 Budget 2018 includes $15 million of new operating funding over the next four years for the Sustainable Farming Fund to support more inspiring ideas in applied research and extension projects that deliver economic, environmental and social benefits for New Zealand.
Budget 2018 invests in projects to build sustainability, productivity and resilience across the primary sector as the Government works alongside farmers and rural communities to provide leadership on some of New Zealand's most pressing issues, say Agriculture Minister Damien O'Connor and Climate Change Minister James Shaw.
"The Sustainable Farming Fund (SFF) encourages unique collaborations among farmers and growers, scientists and researchers, iwi, local government and others who are making a real difference for our rural communities and the wider primary industries," says Damien O'Connor.
A massive oversubscription to the fund in recent years, meant good projects weren't getting a look-in because the previous Government did not provide enough investment for the fund.
In the last SFF round, 86 eligible applications were received but only 28 of these could be accepted, says Damien.
The move announced today was included in the Confidence and Supply Agreement between Labour and the Green Party.
"This Government is committed to partnering with the agricultural sector to achieve shared goals for sustainability, modernisation and profitability," says James Shaw.
"This boost to the Sustainable Farming Fund injects fresh energy into projects that explore how to farm less intensively and more in tune with the environment, while retaining profitability."
Refugees and migrants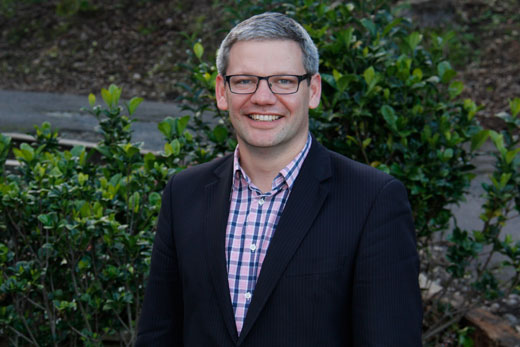 Budget 2018 will provide more assistance to refugees, as well as targeting migrant exploitation.
Increased capacity at the Mangere Refugee Resettlement Centre, additional resources for asylum and protection claims, and housing support for quota refugees highlight New Zealand's humanitarian values, says Immigration Minister Iain Lees-Galloway.
"This government is committed to putting people at the centre of everything we do. Budget 2018 provides $6.2 million of new operating funding over the next four years, plus $7.7 million of new capital, to build and operate two new accommodation blocks at the Mangere Refugee Resettlement Centre," says Iain.
"The Centre provides an excellent welcome to refugees who come to New Zealand from desperate situations. The investment will improve its capacity and help us meet future commitments.
"The government is also increasing support for the Refugee and Protection Unit. This will help address cost pressures from an increase in asylum and protection claims, and alleviate housing-supply shortages for incoming quota refugees. New operating funding of $3.8 million over the next four years, plus $335,000 in 2017/18, has been allocated for this work.
"This will ensure that asylum and protection claims can be processed more quickly. It will also provide greater resources to assist refugees to find affordable housing, which has been increasingly challenging.
"Our expanded refugee and humanitarian services will help us meet future commitments to increase the numbers of refugees we welcome to New Zealand."
Strengthening our hand against migrant exploitation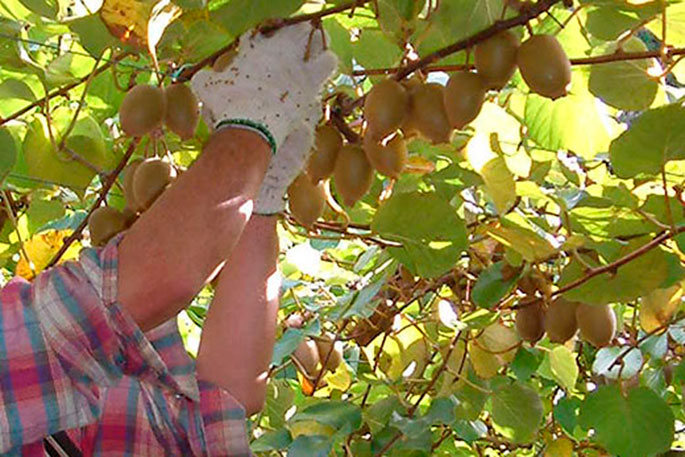 The government is also making a significant investment in immigration services to better detect exploitation of migrants and continue to improve visa processing.
"Eliminating the exploitation of migrants is one of this Government's top priorities. Our investment announced today will contribute to the early identification of people at risk of exploitation," says Iain.
"An increase of $34 million of operating funding over the next four years will enable Immigration New Zealand to employ an additional 29 staff to increase screening and assessment of air passengers and help identify exploitation risks early.
"Exploitation takes many forms, including outright slavery, undermining an individual's personal freedom, underpayment of wages, and failing to meet guaranteed minimum entitlements. These practices undermine human rights and the vast majority of businesses that do the right thing.
"Additionally, Budget 2018 provides $20.9 million in operating funding in 2017/18, $98.9 million in operating funding over the following four years, and $12.5 million in capital funding to help meet cost and capability pressures on Immigration New Zealand as it transitions to a new visa operating model.
"Budget 2018 also provides $5.6 million of new operating funding over the next four years to enable the Immigration Advisers Authority to target unlawful immigration advice. This will also reduce risks of migrant exploitation by increasing the quality of immigration advice.
"The changes respond to pressures on our border operations and increases in the number of visa applications as a result of significant growth in international visitor numbers in recent years.
The increased funding will be partially recovered from immigration fees ($113 million over four years) and the Immigration Levy ($44.7 million over four years).
"Immigration New Zealand is changing to a new operating model through the Visa Services 2020 transformation programme, which will result in significant operational savings beginning in 2019/20."
Enhancing Defence Force capability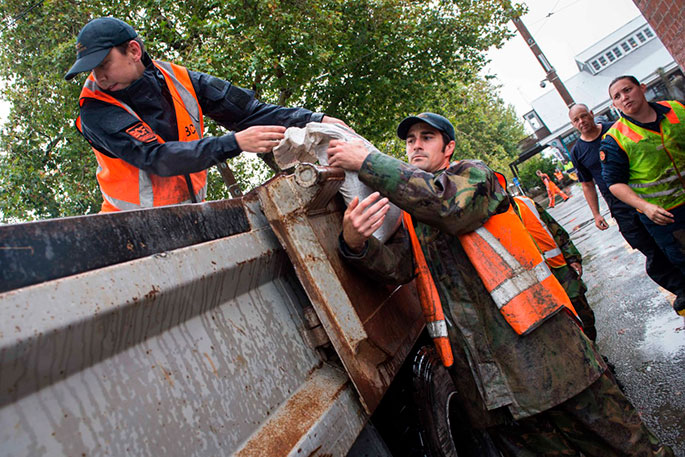 Defence Minister Ron Mark says New Zealand's Defence Force can continue making meaningful contributions to global security and peacekeeping efforts, and respond effectively to events like natural disasters, as a result of Budget 2018 funding.
Budget 2018 provides a $367.7m operating funding boost to the Defence and Veterans portfolios over the next four years, underpinned by an extra $324.1m for the New Zealand Defence Forces' operating budget. In addition, Budget 2018 provides $42.3m in new capital funding for modernisation.
"The extra funding is going to go a long way towards helping the Defence Force meet increasing demand across a range of tasks," says Ron.
"Defence assets and personnel must be well prepared and ready to respond to whatever tasks the Government expects of them.
"This applies to both overseas deployments and events closer to home when the Defence Force is required to provide assistance to our communities, and to undertake resource and border protection operations.
"We've seen a big increase in adverse weather events in the Pacific in the last few years, driven by climate change. Today's announcement provides certainty to our friends in the Pacific that New Zealand is ready and able to respond in their times of need.
"The funding announced today is also a huge win for conservation, the environment and fisheries protection.
"It is part of New Zealand's identity to be a good environmental steward. Pressure on scarce resources, especially in the South Pacific and the Southern Ocean, is increasing.
"Budget 2018 funding allows for more time monitoring and protecting these vital New Zealand interests.
Alongside the increase of $324.1 million in the Defence Force operating budget, Budget 2018 also sees:
• $41.3m additional capital investment for the first tranche of investment under the Defence Estate Regeneration Programme Plan

• an additional $22.6m operating funding over the next four years and $1m capital funding for the Defence Force to deliver the enhanced Limited Service Volunteer programme (supported by a related investment of $4.2m over the next four years for the Ministry of Social Development to administer the programme)

• as announced earlier, $1.1m in grants to the Royal New Zealand Returned & Services Association (RSA) and No Duff Charitable Trust over the next four years to support the services they provide to veterans – $250,000 for the RSA and $25,000 for No Duff Charitable Trust annually.

• $6.3m in 2018/19 for the repatriation of the remains of service personnel and their dependents for those buried overseas since 1955

• $13.6m over the next four years set aside for new capabilities.
"This is a ringing endorsement of the Defence Force from the Coalition Government. It recognises the value it provides New Zealand and its meaningful contributions to peace and security around the world," says Ron.
Improving cyber threat response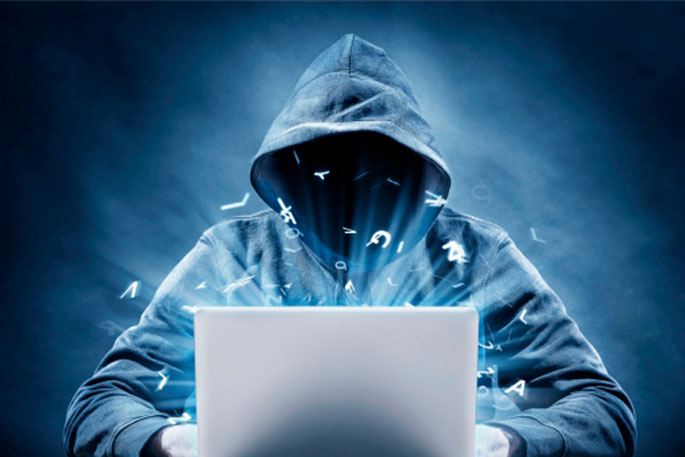 Cyber security is also set to improve.
Broadcasting, Communications and Digital Media Minister Clare Curran says New Zealand's ability to respond to major cyber events and provide cyber threat intelligence is boosted in Budget 2018.
"We're committing $3.9m of new operating funding over the next four years to the Computer Emergency Response Team.
"CERT was established just over a year ago. The new funding means it can continue to respond to major cyber events and provide advice to businesses, organisations and individuals who may be affected by cyber security incidents," says Clare Curran.
"We're dealing with threats such as disruptive malware, denial-of-service attacks and theft of data perpetrated by a range of actors, including organised criminal groups and vigilante hackers.
"Reported financial losses in the year to the end of April show that New Zealanders lost more than $5.3 million from known cyber incursions. We need to improve our capabilities now to get ahead of these threats.
"There are a range of victims – the corporate sector, government agencies, small businesses and individuals – so it is crucial CERT is funded to enhance its trusted and authoritative services," says Clare Curran.
In addition to the CERT funding, Budget 2018 also invests in the Ministry of Business, Innovation and Employment's ability to deliver on the Government's communications policy, infrastructure and digital economy priorities.
"Budget 2018 provides $6.2m of new operating funding over the next four years so the Ministry can continue to provide policy advice on communications issues, such as 5G mobile networks and ultra-fast broadband."
Arts, Culture and Heritage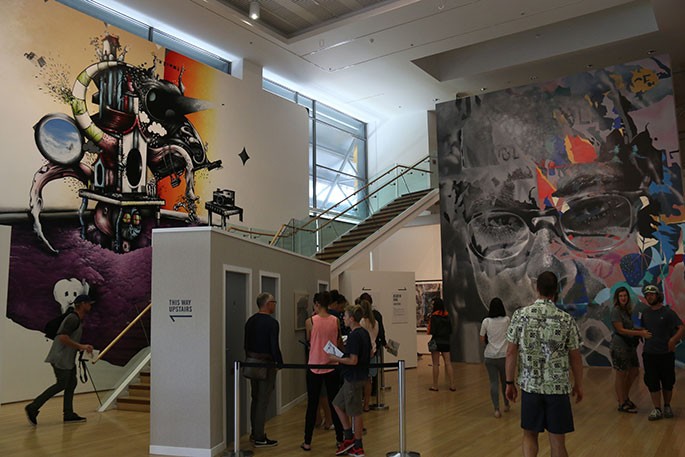 Budget 2018 lays the foundations for a significant programme of work that highlights the essential role the cultural sector plays in the wellbeing of our society, says Minister for Arts, Culture and Heritage Jacinda Ardern.
"Arts and culture are not a 'nice to have'. They are an essential part of our individual, community and national identity. For too long they have been treated differently when it comes to sustainable growth, career paths and economic benefits," she says.
"There is increasing evidence of the many benefits of cultural participation in areas such as health and education, and of its value to social cohesion and community resilience.
"My ambition for the Arts, Culture and Heritage portfolio is threefold – to have an environment where we no longer question the value of the arts, to have young people who consider careers in the arts as viable, and for all communities to have easy access to cultural experiences.
"Delivering on that means building the capacity of the Ministry for Culture and Heritage to lead a bold work programme that results in a thriving cultural sector and sustainable careers for those choosing to work in it.
"It will look at a 10-year strategy to grow our screen industry, the best ways to re-invigorate the Pathways to Arts and Cultural Employment (PACE) initiative, and how the creative sector can help foster talent and inspire young people through the school curriculum.
"To achieve our goals, the Coalition Government is committing to the first significant funding increase to Manatū Taonga Ministry for Culture and Heritage's baseline in a decade. Additional operating funding of $23.3 million over the next four years will address the numerous challenges and pressures the organisation has been facing.
"Meanwhile, as New Zealanders increasingly recognise the value of heritage and its importance to our national identity, Heritage New Zealand has been experiencing greater demand for its services. We have acknowledged that today with new Budget operating funding of $6.3 million over four years."
Jacinda says this new funding, on top of current operating funding of $13 million per year, will assist with processing an increased number of archaeological authority applications, protecting built heritage (including advising on earthquake-prone buildings), and identifying and protecting sites of significance to Māori.
"New Zealand's music culture is also an important facet of our identity. I am delighted that Budget 2018 recognises this with a $2.6 million increase in operating funding over four years for the New Zealand Music Commission.
"This investment significantly increases support for our musicians to tour internationally, puts more resource into increasing New Zealand's music exports, and increases opportunities for our young people to gain skills in the music sector.
"And with New Zealand set to be the first country in the world to observe the Armistice Day centenary, one-off operating funding of $400,000 has been granted for the commemorations.
"This government is committed to improving New Zealanders' wellbeing by nurturing talent, ensuring the cultural sector continues to grow and thrive and is accessible to everyone."