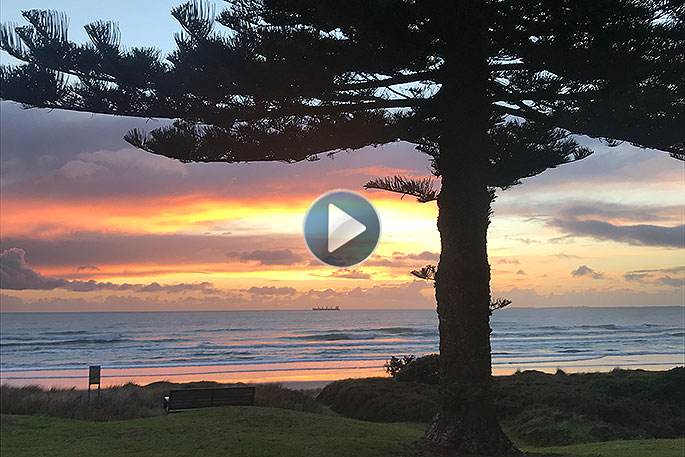 Click the image above to watch the video
Welcome to Teddy Bears' Picnic Day.
In today's weather we are expecting a morning shower or two then increasing fine breaks throughout the rest of the day and westerlies dying out in the evening.
It's a two-clothing layer day today with a high of 14 and an overnight low of 4 degrees. Humidity is 78 per cent.
Low tide is at 9.50am and high tide is at 4.10pm. There's a sea swell of 0.4m with a sea temperature of 16 degrees. Sunset tonight is at 5.08pm.
If you're going fishing the next best fish bite time is between 8.30 and 10.30pm.
In NZ history on this day in 1967 New Zealand adopted decimal currency. Pounds, shillings and pence were replaced by dollars and cents − 27 million new banknotes and 165 million new coins.
In 1985 the Rainbow Warrior was sunk in Auckland. One crew member died when French secret agents mined the Greenpeace vessel Rainbow Warrior in Waitematā Harbour, Auckland.
In world history on this day in 1893 Dr. Daniel Hale Williams performed the first successful open-heart surgery, without the benefit of penicillin or blood transfusion.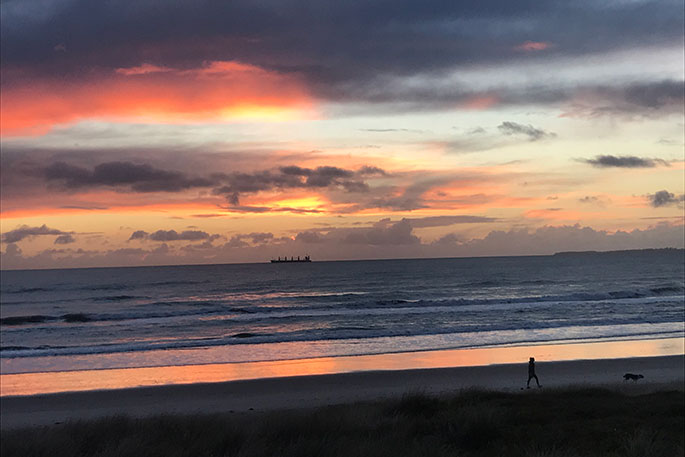 In 1940 Germany began the bombing of England. In 1962 the satellite Telstar was launched from Cape Canaveral, Florida, beaming live television from Europe to the United States.
In 1976 in Seveso, near Milan, Italy, an explosion in a chemical factory covered the surrounding area with toxic dioxin. Time magazine has ranked the Seveso incident number eight on its list of the ten worst environmental disasters. In 1985 Coca-Cola Co. announced it would resume selling "old formula Coke," following a public outcry and falling sales of its "new Coke." In 1993 Kenyan runner Yobes Ondieki became the first man to run 10,000 meters in less than 27 minutes.
Today is the birthday of French painter Camille Pissarro. Born in 1830, he wrote "Blessed are they who see beautiful things in humble places where other people see nothing."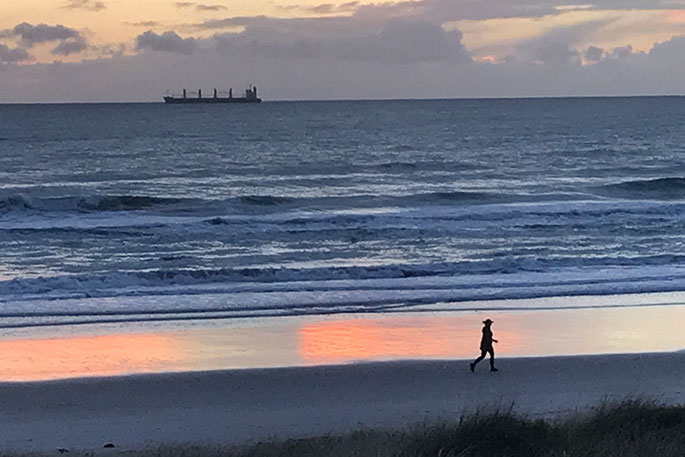 How to celebrate world 'Teddy Bears' Picnic Day'? Take out the kids in your life for a whimsical picnic in the outdoors with their teddy bears and other stuffed toys. If you have to have the picnic at home, what about setting a pillow tent in the middle of your living room and treat your kids' teddy bears to a picnic?
To get involved in some of the many activities happening around the Bay, please check out our What's on page.
Have a great day!