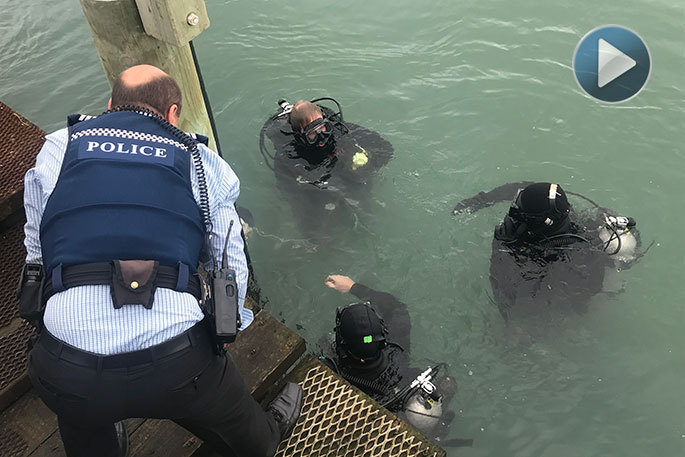 Click the image above to watch the video
The human skull fished up from Tauranga Harbour has been identified.
Detective Sergeant Alan Kingsbury says the skull has been identified by a pathologist as a pre-European adult Maori man.
The skull was found by a fisherman on August 6 at Salisbury Wharf in Mount Maunganui.
Alan says it will now be returned to Tauranga.
"Local iwi will be consulted to organise a final resting place.
"Police would like to thank members of the public who provided information relating to the skull."