UPDATED 5.21AM: Charred remains is what is left after a fire razed a large building in Greerton.
Fire broke out at what is understood to be an automotive shop just after 4.30am.
Around six fire crew were called to the scene to battle the fire.
The fire is reported to be mostly out now.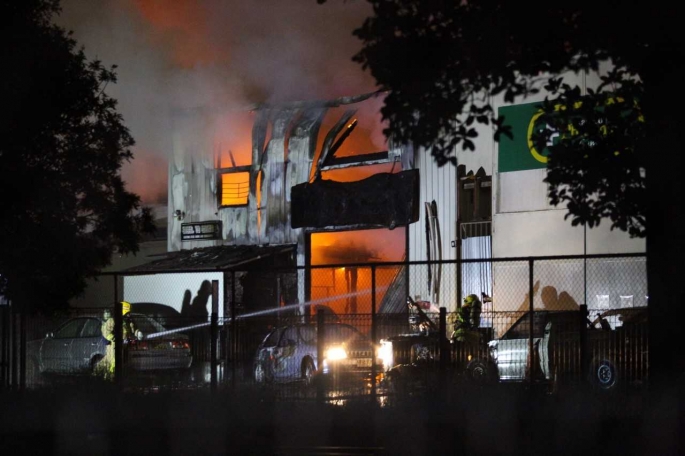 "Firefighters have gained access to the shops next door to make sure the fire hasn't spread," says a person at the scene.
The cause of the fire is yet to be determined.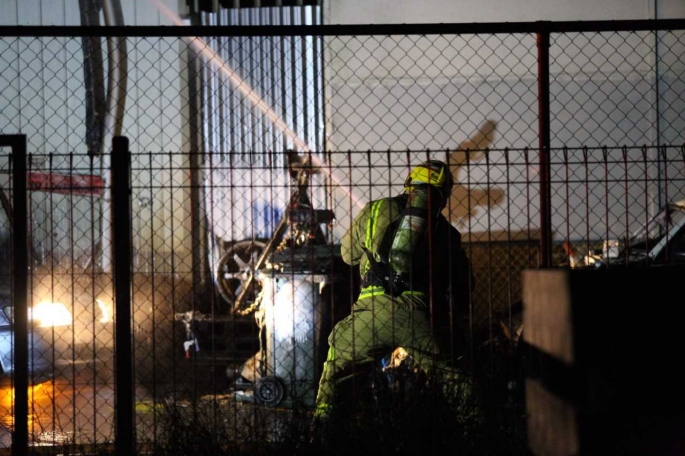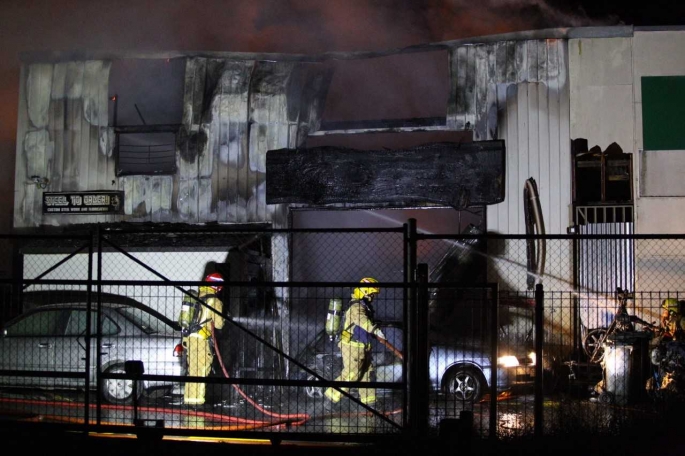 UPDATE: Firefighters are battling a large blaze as flames engulf a building in Greerton.
Cameron Road is closed as six to seven fire crews battle the fire in a building next to Countdown on Cameron Road.
A reporter at the scene says the fire has completely gutted the building, which is probably the size of a large automotive garage.
Another person reported hearing an explosion before the fire started.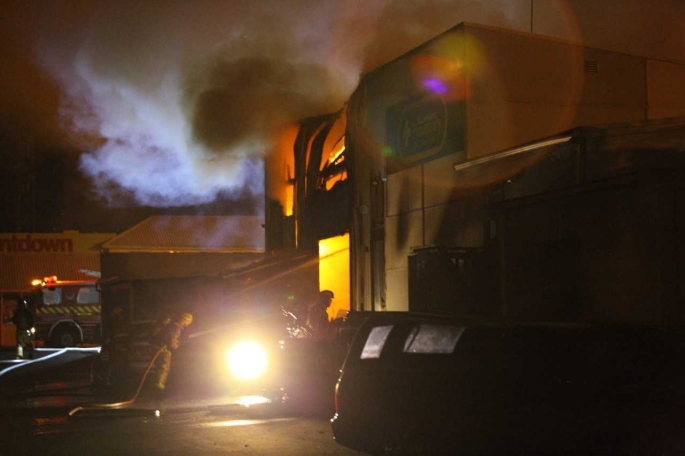 EARLIER: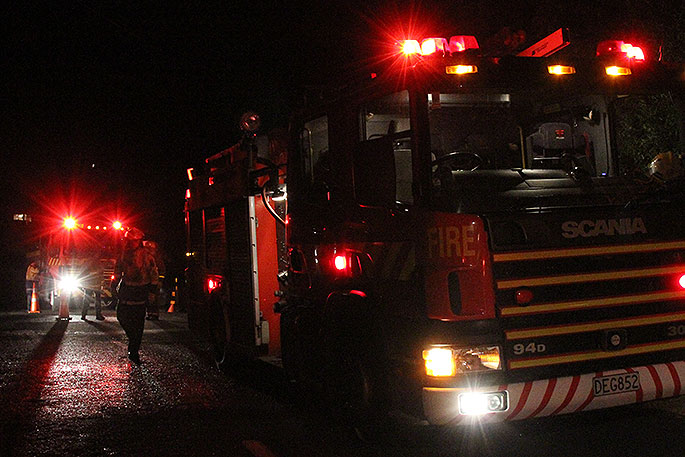 Reports are coming in of a large building fire in Greerton.
A reporter at the scene says the fire is beside Countdown, next to the pharmacy.
We will have more information soon.