Organisers of Te Puke's Seeka Christmas Float parade are insisting nothing will rain on their parade this weekend.
The event, which had been planned earlier this month on December 1, will go ahead this Saturday December 15 from 11am-noon.
Te Puke events and promotions marketing manager Rebecca Larsen says while the event has been scaled back, it still promises festive fun for the entire community.
"Obviously it was a pretty terrible day on December 1, but this weekend we're going ahead with the event.
"We're still celebrating sports, so anyone can come along in their sports gear, carrying their ribbons, trophies, certificates or whatever they want to show off.
"We're also calling on any special vehicles who want to be in the parade, to just show up on the day."
The National Anthem and a haka will be performed on the day, and those wanting to take part are invited to do so.
The event begins at 11am, with the road closing from 10.30am.
"People usually come in around 10am to find a park and a spot where they can watch the parade."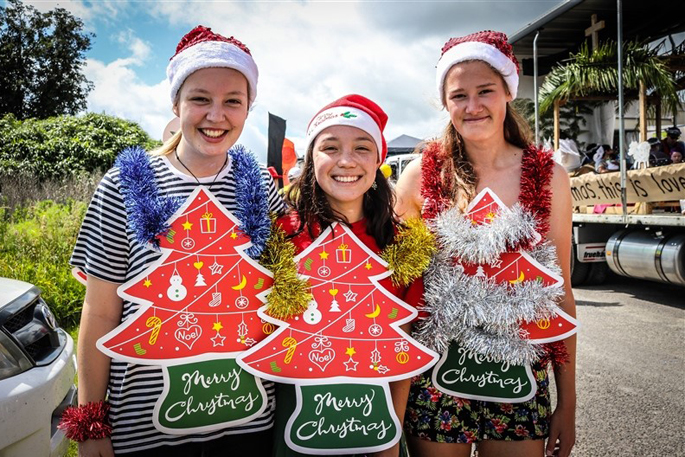 Rebecca says the parade takes place along Te Puke's main street, Jellicoe Street, which is also a boulevard.
"This means the parade goes down one side of the street, around a roundabout then back up the other side. It's quite nice because you get to see everything twice."
A prize giving ceremony will take place around 12.30pm. Those wanting to join the parade are invited to meet behind the Te Puke Library at 10.30am.