A stink bug doppelganger is on the loose in Omokoroa.
A photo sent to SunLive yesterday shows a bug that closely resembles the brown mamorated stink bug.
The resident, who does not want to be named, sent the same photo to MPI which quickly reassured him that is was a solider bug and not a stink bug.
The solider bug is present in Australia, Timor and New Zealand.
It's predatory on caterpillars so is regarded as a beneficial insect - unless you are trying to grow monarch butterflies, because it does not distinguish between species for its supper. They usually occur singly or in low numbers.
"There are a number of bugs in New Zealand that resemble brown marmorated stink bug (eg. shield bugs)," says an MPI spokesperson.
"If anyone thinks they may have discovered an unwanted bug, we encourage them to catch it, take a photo and contact us on 0800 80 99 66.
"The person from Omokorora did the right thing and we congratulate them for helping protect New Zealand."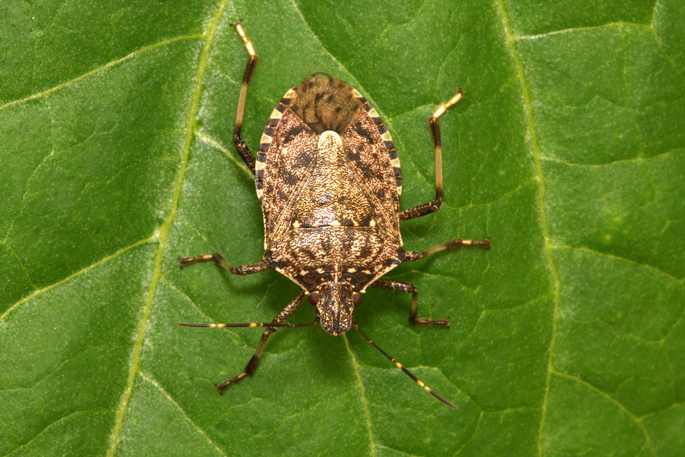 A brown mamorated stink bug.
More information about stink bug is available at www.mpi.govt.nz/protection-and-response/responding/alerts/brown-marmorated-stink-bug/