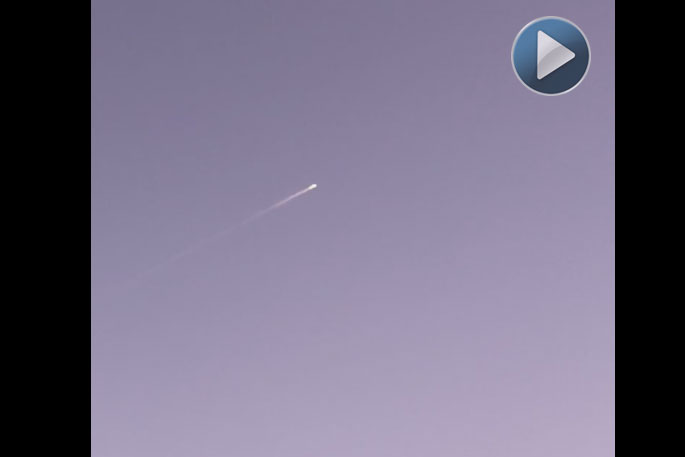 Click the image above to watch the video
The fireball seen over New Zealand has been identified.
Many people observed what they thought at the time to be a meteor streaking across the sky at around 8pm on Saturday.
Photos and video sent to SunLive shows the object moving rapidly through the atmosphere.
The burning object appeared to break into separate segments during its passage across the sky.
The smoke trail was still visible in the fading light 15 minutes after.
Witnesses in Whitianga say the meteor appeared from a direction north of Auckland and passed directly overhead, eventually disappearing in the direction of Tauranga.
According to the Tauranga Astronomical Society, the fireball seen last night has been identified as COSMOS 2430 satellite re-entering and burning up in the atmosphere.