>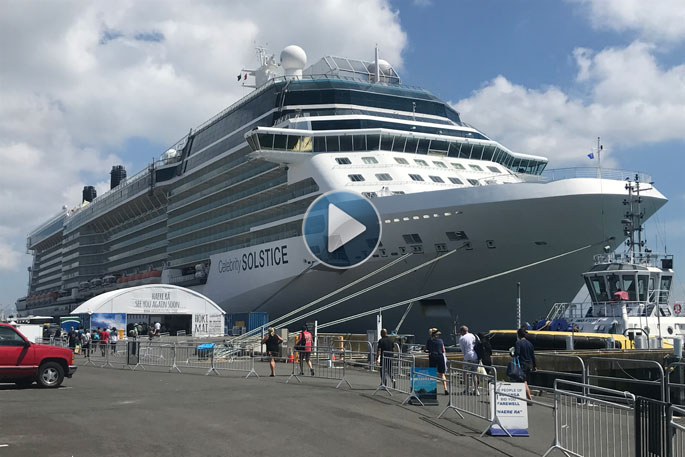 Click the image above to watch the video
Sun hats, wheel chairs, old and young - there are hundreds of people enjoying a perfect kiwi summer's day at the Mount. The boardwalk in Pilot Bay is being enjoyed by many loving the hot day and water.
The Pilot Bay ice cream shop is doing a roaring trade as the temperatures reach the high 20's in the late afternoon.
Cruise ship passengers and crew are starting to return to the Celebrity Solstice, serenaded back to their ship by bagpiper Lewis Angus Graham from Windermere.
The Celebrity Solstice has 2852 souls aboard and will be heading off to Wellington from Tauranga this evening.
The beach is full of holiday makers enjoying the water and gentle northerly breeze. And many are enjoying leaping off Salisbury Wharf into the water below.
The Celebrity Solstice sails out at 6pm this evening.