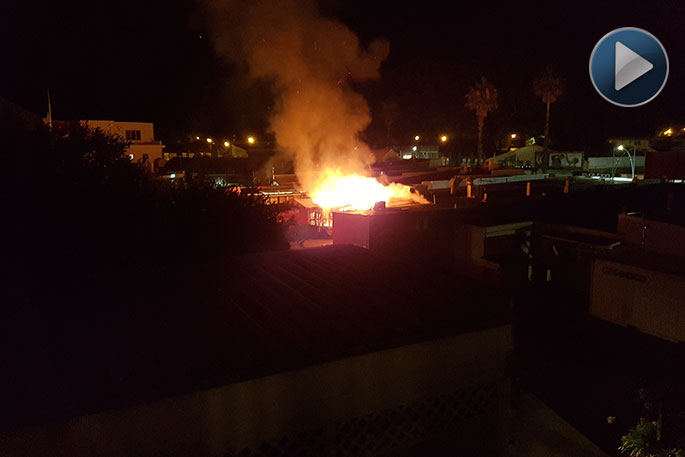 Click the image above to watch the video
An investigation is underway into a fire which razed the back of a Mount Maunganui restaurant.
Firefighters were called out to a fire at A Taste of Asia at 2.38am.
Photos sent to SunLive show flames and smoke billowing into the night's sky.
Fire and Emergency New Zealand northern fire communications shift manager Paul Radden confirmed that it was a rubbish fire at the rear of the building on Maunganui Road.
"It occurred at the rear of the building and didn't enter the property."
A fire safety investigator is at the restaurant this morning, trying to ascertain the cause of the blaze.
Speaking to SunLive briefly, he says he is treating the fire as suspicious until his investigation proves otherwise.
SunLive will provide further updates on the blaze later in the day.