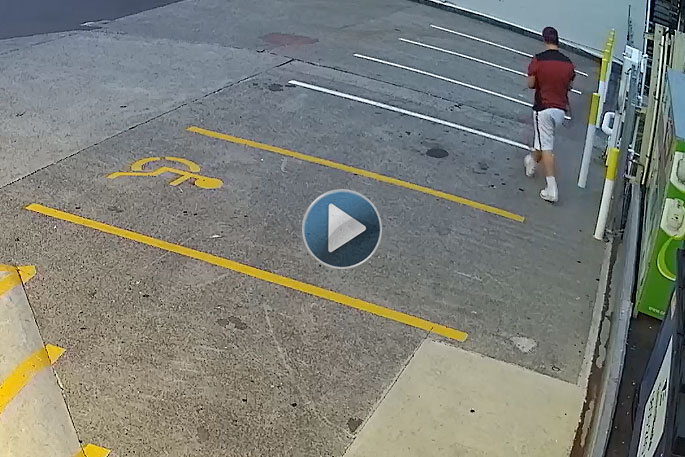 Click the image above to watch the video
A Tauranga petrol station has released CCTV footage in the hopes of identifying the person who helped themselves to an air hose.
BP Summit on Waihi Road is asking for who recognise the man in the video to come forward.
In the video footage supplied to SunLive today, a man, either in his late teens or early 20s walked up and sat near the hose for a few minutes, before gathering it up and walking away.
BP Summit managr Shannon Martin says the hose is worth around a couple hundred dollars.
"I first saw the note from the night shift guys saying they couldn't find it and went back and looked at the footage, and couldn't believe what I was seeing.
"We've had this happen with the window brushes and stuff like that on occasion but although it's a pain in the back side, they're not very expensive.
"With something like this, I don't even understand what someone would do with it, unless they've got an air compressor at home to use it with."
Shannon says they didn't have a spare one and had to go out and buy a new one.
"Ultimately we would just like the hose returned, that's the biggest thing. Otherwise we would like to catch the person who took it."
If you have any information about the stolen air hose, or know the person who took it you can contact Tauranga Police on 07 577 4300.
Alternatively, information can be left anonymously via Crimestoppers on 0800 555 111.