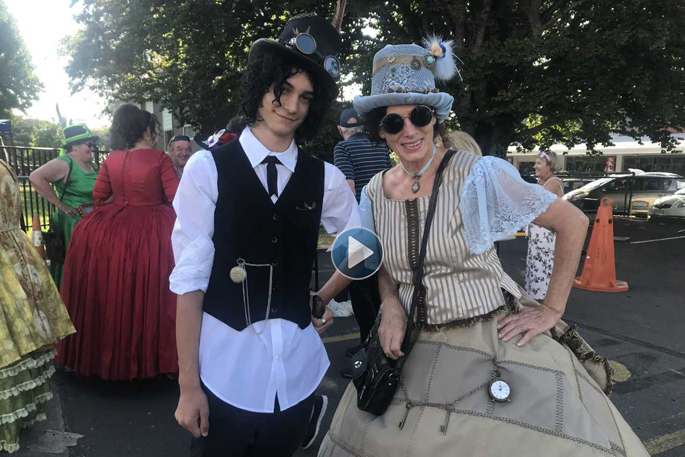 Click the image above to watch the video
Many people have headed out to Greerton today, to either take part in or attend the 2019 Greerton Village Fayre Vintage, Retro and Steampunk event.
The third running of this event, enabled people to show off all things vintage and retro – with a bit of Steampunk thrown in.
There's a whole range of things to do and see, including a live band – The Whittakers playing, A best dressed competition and The Breeze radio station on site with the wishing tree.
"Everyone can come and make a wish and on Monday morning Jolene and Mark will choose a wish and make it come true live on The Breeze. Maybe someone wants new glasses from the optometrist in Greerton or have their hair done at a Greerton Village salon. All wishes from within Greerton," says Arun Beard from The Breeze at The Wishing Tree.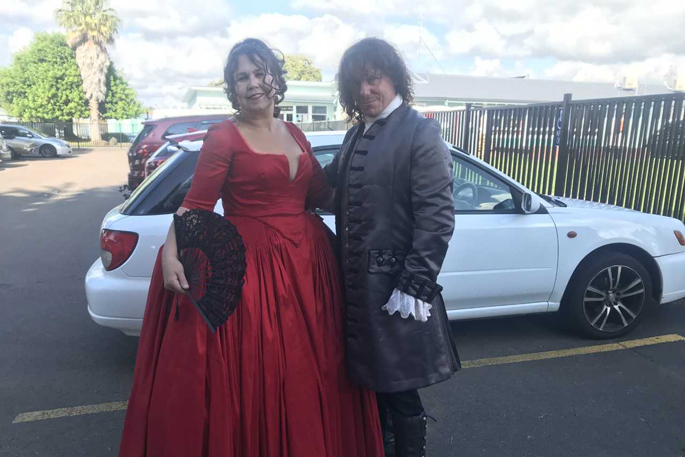 Rozanne and Paul de Wild.