The new off-road cycle trail linking Paengaroa to Rotoiti is open to cyclists for Easter weekend.
Part of the trail opened briefly during construction in January to enable cyclists to explore.
This second sneak-peak over Easter will give riders an even more exciting experience, and it is open from April 19 to 22. Cyclists are asked to please keep strictly to the constructed trail.
The four-kilometre bush trail has been under construction since late last year to provide cyclists with a picturesque and safe route away from a busy section of SH33 between Paengaroa and Rotorua. The trail is exclusively for cyclists and walkers – not for horse riding or vehicles.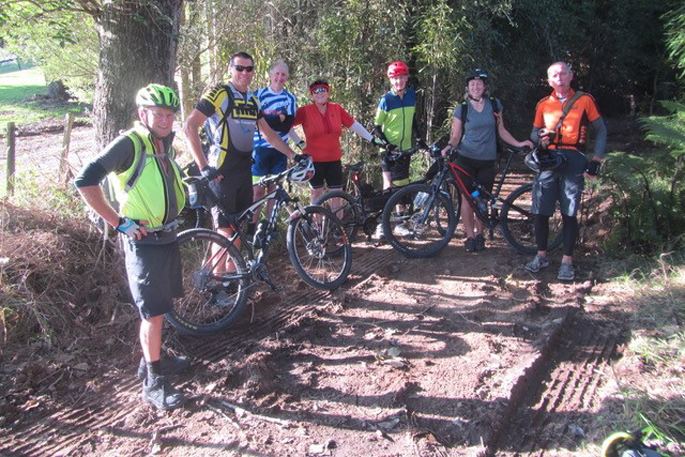 The $185,000 trail has been funded by the New Zealand Transport Agency (NZTA) and the project is a joint effort supported by Western Bay of Plenty District Council, Bay of Plenty Charitable Trails, local iwi Ngati Pikiao and Ngati Makino and the Department of Conservation.
The completed trail will form part of the Tauranga Moana Cycle Trail and ultimately the New Zealand Cycle Trail network. The trail begins in Western Bay at the Roydon Downs Reserve and connects to the end of Lichenstein Road in Roturua Lakes District.
A catchment care group comprising members of the trails group and the Paengaroa community will take responsibility for planting and weed work within the reserve area. This will be funded by Bay of Plenty Regional Council, while Western bay of Plenty District Council will be responsible for the trail maintenance.
The trail has strong support from local businesses in the Paengaroa and Okere areas due to its attraction for tourists and recreational cyclists.
Project coordinator Geoff Canham says construction has been steady and to plan – the long dry summer has certainly helped. He says the cooperation of the residents in the construction area has been greatly appreciated and their needs have been taken into account in the trail construction and final aspects of design.
The trail will be closed again after Easter for finishing touches to the construction with an official opening planned in May.