11.20pm Update: Power has now been restored to 335 properties in Oropi following a power cut on Sunday evening.
The power outage was due to a vehicle crashing into a power box in Oropi.
Earlier - 10.30pm:
There are reports of a power cut in Oropi this evening.
A motorist crashed into a power box in Oropi about 10pm on Sunday night resulting in 335 properties being affected by a power cut.
It's reported that the driver is unhurt and that Police, ambulance and power company staff are on their way to the scene.
A large boom was heard when the car hit the power box. Lights flickered for some properties while others in Gamman Mill Rd experienced a complete power cut.
The expected power restoration time is 3.50am on Monday April 22.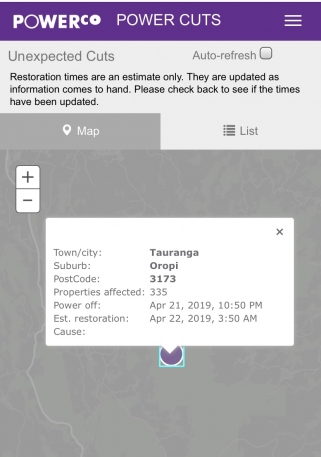 At the scene?
Email newsroom@thesun.co.nz