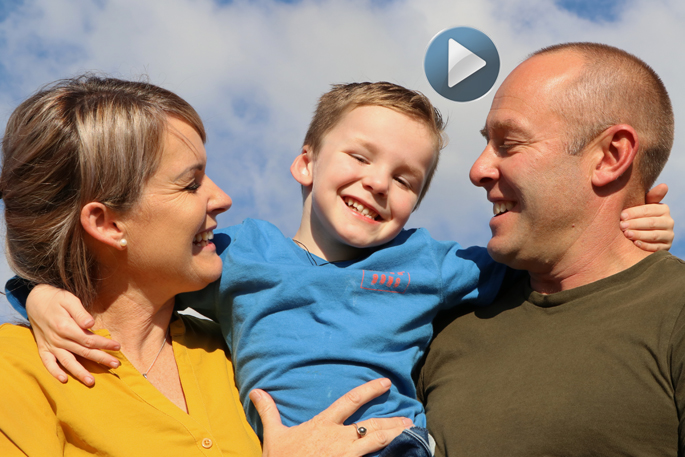 Click the image above to watch the video
Regan and Tania Woodmass only have one wish in the world; for Pharmac to fund Spinraza, a drug allowing spinal muscular atrophy patients to regain muscular strength and movement.
The couple learned of the son's SMA diagnosis after a teacher at his play centre noticed he was falling over more than usual.
Regan and Tania took Lincoln to his GP and physio, where they started treating him for his flat feet.
But his condition worsened.
"It was just before his second birthday they did the test and we found out a month after his birthday he had SMA," says Tania.
"We were told there was no treatment."
Lincoln has SMA type three, and dad Regan says he is on the milder end of the scale.
Regan says there are other people who have it far worse than Lincoln.
"The ones who have lost all their walking totally, it might be their arms, legs, control of most parts of their body, as far as SMA goes, we are quite lucky with that.
"There are a lot of worse people out there, so collectively, we are fighting for everyone."
Tania says it's extremely frustrating to see people suffering from SMA, when the drug is out there helping thousands of sufferers in other countries.
"Over the last two years of creating this beautiful SMA family we've seen so many children and adults lose so much like eating; they can't feed themselves anymore, after two years they can't brush their own hair, they can't use their joystick on their power chair.
"I'm frustrated because Pharmac need to see sense. They need to help these children and these adults, and stop them from suffering anymore.
"For them to say it's nothing to do with costs, it's everything to do with costs as far as we can see, because they're asking for evidence, but the evidence is there, it's been given to seven and a half thousand people worldwide, it's in 49 countries. How can they say New Zealand needs more evidence?"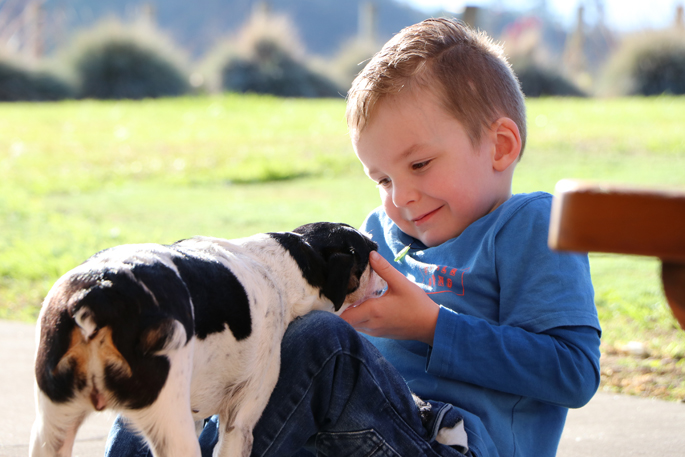 Lincoln Woodmass.
Tania says the government have put a million dollar label on the Spinraza treatment, but the price of a child's life is far more valuable than money at the end of the day.
With Lincoln starting school next year, Regan says he is being sized up for a power chair, however if the treatment were to be made available, it would make Lincoln's life a lot easier.
"He needs the power chair, otherwise he is going to be losing a lot of energy and falling a lot.
"We are at a cross roads at the moment for going into a power chair, without this medication we're after.
"There is a drug out there that can help, and unfortunately, we just can't seem to get it here yet."
Tania says she greatly appreciates the community's support for getting behind Lincoln and their SMA family.
"We want to thank the Bay Rodders and Anna Sutherland for all of their support."
To follow and support Lincoln and other New Zealander's affected by SMA, visit Lincolns Story – SMA on Facebook.