With this week being Bullying Free NZ week, Toi Ohomai joined the conversation with Pink Shirt Day activations on its Whakatāne, Taupō, Tokoroa, Mokoia and Windermere campuses.
Pink Shirt Day activations included "Aroha Boards" around the campuses, encouraging staff and students to contribute messages of a tolerance, as well as being part of an anti-bullying campaign video.
Toi Ohomai staff and students were also encouraged to wear pink and pink shirts which were sold on campus, with all profits going to charity.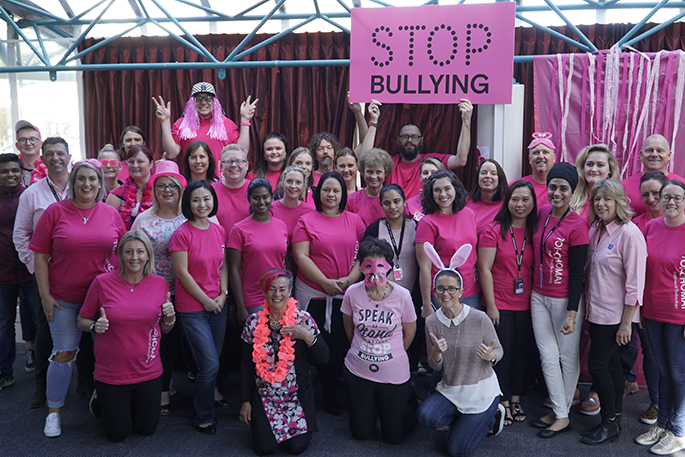 "Pink Shirt Day brings us together to stand up against bullying," says Toi Ohomai CE Leon Fourie. "To us, this day is all about embracing our value of whanaungatanga – spreading kindness and aroha throughout our communities."
Pink Shirt Day started in Canada in 2007, when two students took a stand against homophobic bullying, after a peer was bullied for wearing a pink shirt.
For Toi Ohomai, Pink Shirt Day is an opportunity to encourage young people to be part of the conversation around bullying and make a difference by sharing messages of aroha and kindness.
"Kōrero Mai, Kōrero Atu, Mauri Tū, Mauri Ora – Speak Up, Stand Together, Stop Bullying!"