"Not our kid's future," wrote one.
A pile of 2400 used plastic bottles was dumped in a circle on the beach near the Omanu Surf Club on Sunday afternoon in protest at the Bay's growing water bottling industry's plans to use plastic.
A rallying call was sent out to the community across Facebook by the Greater Tauranga and Why Waste groups with the result that a few hundred people came down to help create the plastic mountain.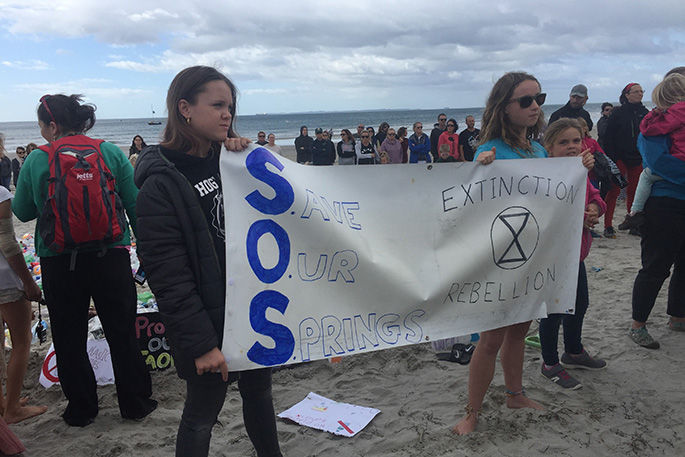 Photo: Patrick Johnston
"We will not become the plastic creation nation," says the statement that organisers don't want our country's leaders to ignore.
"At a time when countries all over the world are figuring out how to turn the tide on single use plastic, our leaders have been paving the way for international water bottling giants to set up shop alongside vulnerable communities across New Zealand," writes the organisers. "Combined they will produce more plastic water bottles than England consumes in a year.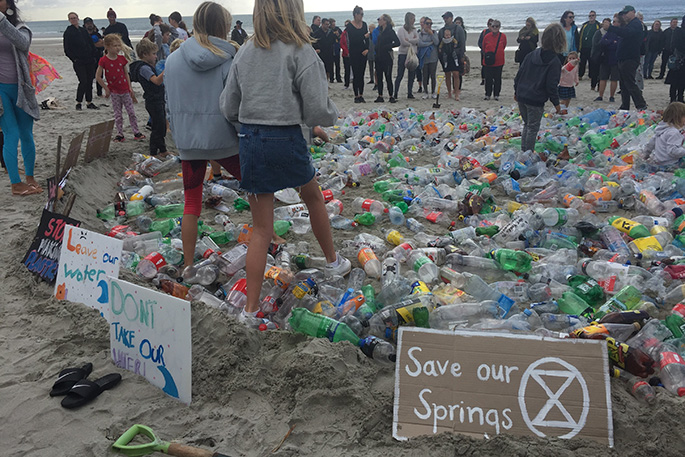 Photo: Patrick Johnston
The beach event is part of a protest against water bottling in the Bay of Plenty. A plant at Otakiri operated by Cresswell NZ was given the go-ahead to operate and expand its bottling production.
The group at the beach wanted to show visually what 2,400 bottles looked like, and say that it represents the number of bottles the plant will be capable of producing every minute.
"This plant will also generate an Olympic-sized swimming pool of compressed plastic waste from the reject bottles alone per year, as well as 200 truck trips per day from Whakatane to the Port of Tauranga. And this is just the first of the plants being planned."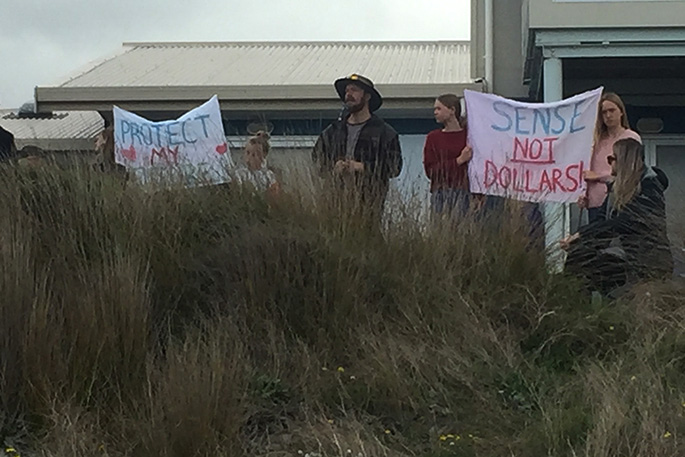 Photo: Patrick Johnston
Some people brought their own bottles and others arranged drop offs during the days leading up to the event.
The plan is to pack up the bottles on Sunday evening and deliver them to the doors of the Whakatane courthouse where an appeal is taking place.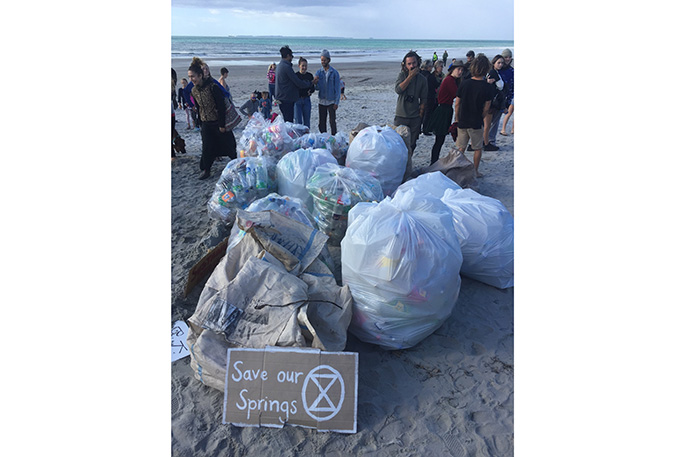 Photo: Patrick Johnston
Resource consent was given to Cresswell NZ to grow its output. Sustainable Otakiri is challenging that consent this week in the Evironment Court.
Participants were encouraged to put their own message on a used plastic bottle, take a photo of it and share it on all their social media feeds, such as Instagram, Facebook, Twitter, Linkedin.
There are also Pledgeme and Givealittle pages set up to help fund the appeal.