Huddled away from the cold with a stall set up inside Countdown Bureta, residents of the aged care facility Radius Matua sold cupcakes to shoppers as they continue to show their support of the SPCA.
The residents are big supporters of the animal shelter, with all funds raised going towards the SPCA cupcake fundraiser.
Diversional therapist Klara Luxford Rulisek joined residents Cheryl, Harrold and Kathleen as they sold their homemade cupcakes.
Klara says the SPCA is the charity that the residents chose as they have a range of animals at the care facility.
"There are dogs, and several cats that are at the facility, as well as we have a massive bird aviary.
"It brings smiles to all of the residents."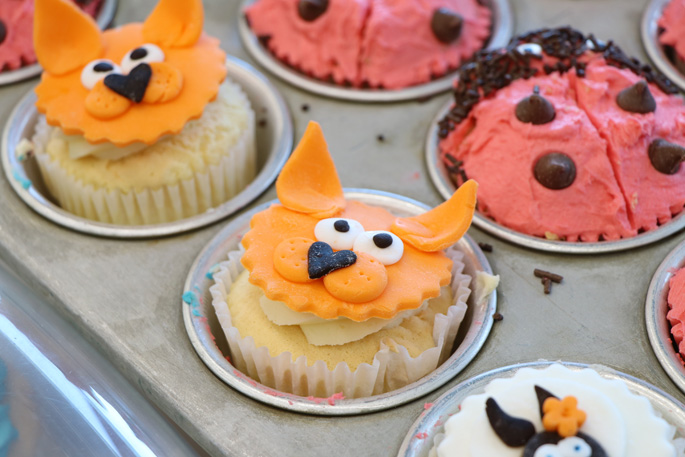 This is the fourth year that the staff and residents of Radius Matua with Klara saying this year it was a residents idea to get out and about to sell the cupcakes and to make more money.
"The staff worked on the cupcakes and everyone had fun this morning decorating them all."
Alongside the cupcakes, they were also running a raffle where local photographer Pete Luxford raffled off a one hour photoshoot.
All proceeds from the raffle are also going towards the SPCA.