It's Film Festival time again!
Yep, the Tauranga leg of the New Zealand International Film Festival kicked off last night with a little bit of French magic, La Belle Epoche, which sounds like it should be a period piece but is actually both that and a sci-fi romantic comedy.
The film hinges on the unlikely concept of an agency that can grant you the chance to play a lead role in any point in history, with full cast and costumes on an authentic set. Myself, I rather fancy sharing lunch with Orson Welles in Paris or, on this fiftieth anniversary, checking out the original Woodstock, but in this film an ageing cartoonist chooses to pursue lost love.
The cast is terrific, led by the ever-brilliant Daniel Auteuil; the film showed at this year's Cannes and has two more sessions here.
So things are just kicking off at The Rialto. There are 47 separate films, each showing a couple or three times between now and September 15.
This week I'm going to focus on the four music films, all of which promises to be fascinating and moving in varying degrees.
P.J. Harvey
There's a documentary centred on the endlessly-revered alternative English singer / songwriter P.J. Harvey and specifically her album from 2016, The Hope Six Demolition Project, which she recorded in a studio with a glass viewing wall so that members of the public could observe the recording process. But before the studio sessions the film-makers travel with her while she gathers material for the recording in places as varied as Kosovo, Afghanistan's bombed out buildings and a racially divided Washington DC.
I've previously written about Amazing Grace, the long-lost documentary of Aretha Franklin singing gospel music which has been finally assembled 45 years after it was shot. It documents a 1972 recording at the New Temple Missionary Baptist Church of Aretha and her touring band, the titular double album which went on to become the highest-selling live gospel music album of all time.
Due to technical and legal issues the film was never completed at the time: check out a clip on-line and you will see it was worth the wait.
Then there's a joyful reggae celebration in the form of Inna De Yard The Soul Of Jamaica, which follows a group of veteran Jamaican reggae artists as they reunite, along with rising stars from the younger generation, to record a new acoustic album. Interspersed with footage of the recording sessions are reminiscences from the likes of Ken Boothe, Kiddus I, Winston McAnuff, Horace Andy and Judy Moffat and a climactic concert at the Olympia Theatre in Paris.
It's a low-key heart-warming film, a tribute to the veterans of a demanding music scene, overflowing with good vibes and pride in the music.
Leonard
And lastly, and – as anyone who has read this column over the years can guess – the film I most want to see, is Nick Broomfield's latest documentary, Marianne & Leonard: Words of Love, a film that explores the decades long relationship between Leonard Cohen and Marianne Ihlen, the woman who inspired many of his greatest songs, from the time they met in the early sixties on Hydra, a sun and drug-drenched Greek island that was the hub for a colony of expatriate artists, until their deaths three months apart in 2016.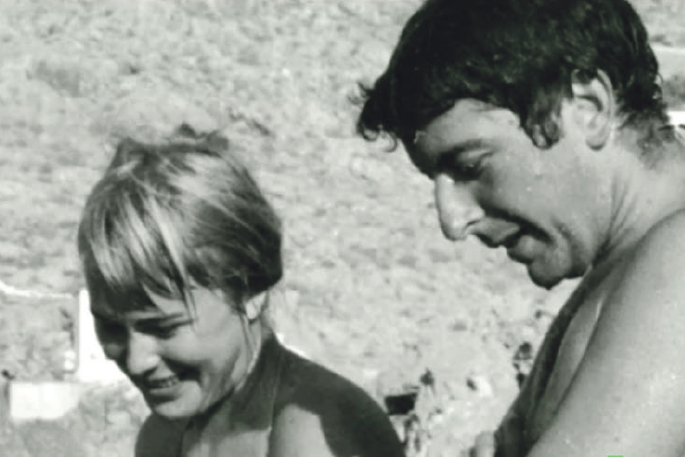 I must confess to not knowing what to really expect from the film. Apparently it is at times less than flattering about Cohen, and is possibly complicated by the extraordinary fact that Broomfield himself knew and was one of Ihlen's lovers back in the day.
But, as David Fear wrote in Rolling Stone: "What makes this film unmissable… is the fact that we get Marianne's story more or less in full as well. It's a fleshing out of someone who was more than just a muse, more than just an object of affection for a famous man (and an infamous bastard)… Marianne is no longer just 'Leonard's muse.' She's a woman who's lived and loved and lost completely apart from the songs."