An email inviting Downtown Tauranga members to a morning with mayoral candidate Tenby Powell has been ruled as not a conflict of interest.
A DTT board meeting ruled the email was not a breach of the organisations regulations or an inappropriate use of the database.
Downtown Tauranga, also known as Mainstreet Tauranga, represents businesses in the CBD and is managed by the marketing company Tuskany.
Tuskany executive director Sally Cooke is a spokesperson for DTT and also manages mayoral candidate Tenby Powell's campaign.
"Everything we do at Tuskany is with integrity and authenticity. We have a number of clients across New Zealand and locally one of our clients is the Mainstreet contract."
"We have other clients and like any good agency confidentiality between clients is essential and ethically there is no crossover."
"It's always disappointing to be accused of anything else, we stated all along that there wasn't a conflict."
"I would hope that with our chair Brian Berry stating that the board sees no conflict that we can put that matter to rest and get on with doing the work that we do."
Tauranga City Councillor for the Mount and Papamoa Steve Morris along with Mayor Greg Brownless raised the issue of the email being a potential conflict of interest at a council meeting last week.
Steve says he thought the email was "pretty close to the edge".
"It's really been for the board to decide whether there is a conflict. That being said they possibly could use some board training on the issue of conflicts of interest and how to avoid them."
"I note that the board decision wasn't unanimous so clearly it's had some scrutiny and perhaps some board members are unhappy about being put in that position," Steve says.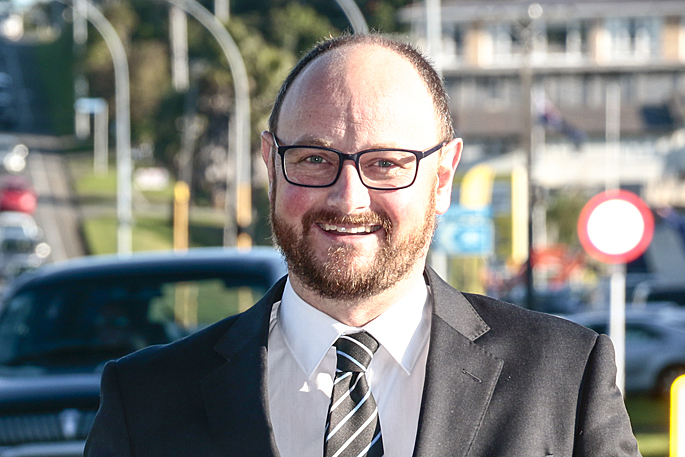 Councillor Steve Morris. File image/SunLive.
Sally was disappointed that the matter of the email and potential conflict of interest wasn't raised prior to the council meeting.
"It is unfortunate that there wasn't dialogue around any concerns before it was publically stated in council chambers," she says.
"The thing that saddened me about the situation is that we had gone in there as Mainstreet Tauranga. Representing our members to plead with Tauranga City Council elected members to focus on the city centre and help us support the members who are in crisis."
Steve thinks that from a management position, Downtown Tauranga would want to provide the same service for any mayoral candidate.
"Obviously I'm not a mayoral candidate, but in terms of the different mayoral candidates only one was mentioned there [in the email]."
Sally Cooke says that Tenby Powell approached DTT as well as Mainstreet Mount Maunganui and Mainstreet Greerton to meet with their members in his capacity as a small business advocate.
"We did not invite Tenby Powell to issue the invitation through Mainstreet. I need to make it very clear Tenby Powell asked if his invitation could be dispatched to Mainstreet members."
She says no other councillor or mayoral candidate has asked to do a similar thing.
Steve says in council there is a clear framework around conflicts of interest or even if there could be a perception of a conflict of interest, you stand down.
"It's quite simple, if you're wearing two hats and being paid by two masters then you just take one off and there can be no perception of a conflict. That's the way it works for council and that's the way it should be for all public money."
"New Zealand has a very good reputation internationally in terms of transparency and use of public money and I think that, that standard is something that should apply to all."
DTT board chairman Brian Berry was approached for comment and SunLive is still awaiting his response.