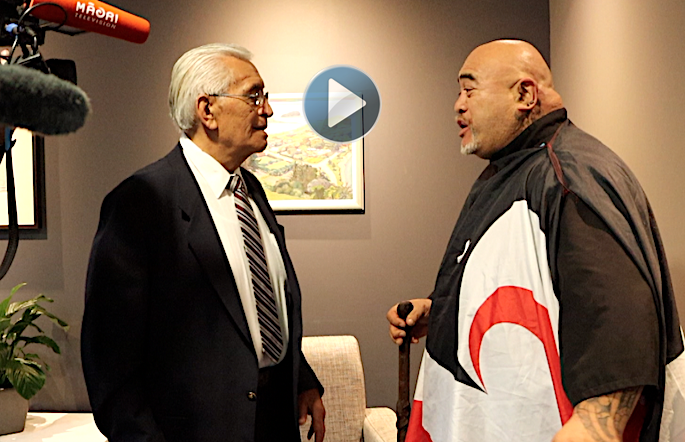 Click the image above to watch the video
A protester ripped down posters depicting the Treaty of Waitangi at the swearing in of Tauranga City Council elected members today.
Hayden Henry pulled down the newly hung posters during a break in proceedings before the swearing in ceremony began.
Hayden says he was protesting about comments made about the treaty on social media recently.
"It's being true to what we're here for and hopefully the other people that endeavour to come on this journey understand what kotahitanga means - a partnership.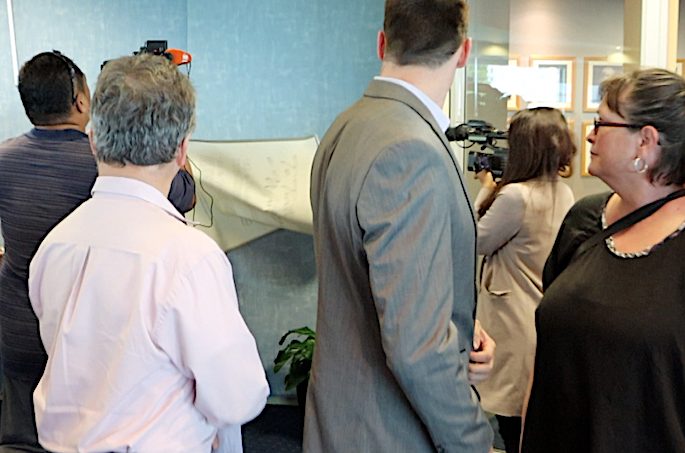 "Understanding that there are certain law documents that have been put into place for reasons. To be put down with media statements and other things through Facebook by certain members - kao (no).
"Actions speak louder than words.
"We try to say we're here as one, if they can understand that then we'll get together and go together in the same direction."
Mayor Tenby Powell says "the treaty being pulled down is representative of a very deep-seated feeling among iwi on some of the comments that have been made."
"I thought councillor Hollis' speech was a really good one. He is reaching out, it's an olive branch if you will and he understands that we as a council have obligations under the Treaty of Waitangi to work in partnership with iwi.
"I can't think of anything that we would have to do as a council that wouldn't involve a partnership with iwi. If it's fixing the Mauao base track right through to roading projects that would run through iwi land.
"I think it's critically important that we understand we must collaborate and councillor Hollis' speech in my view really gave recognition of that."
The posters were rehung before the ceremony continued.