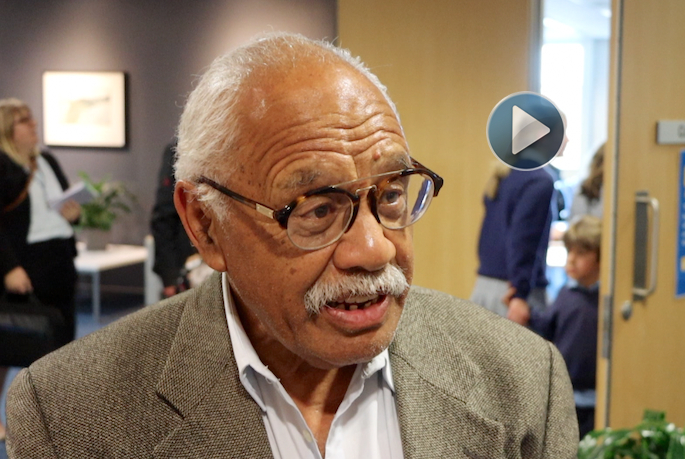 Click the image above to watch the video
Maori historian and Tauranga Moana iwi leader Buddy Mikaere feels the newly elected council will favour Maori concerns which he welcomes.
"As I read the makeup of the council now, I think there's probably a majority that would favour Maori issues and Maori concerns, so that's very encouraging."
"I think that we'll probably have a council with a better consideration of issues like 11 Mission Street."
Buddy also ran for council in this years' Tauranga City local body elections but failed to gain a positon.
He says "it would have been nice to see some brown faces" on council.
Buddy thinks there is a need for Maori wards in local body elections and says this will be reconsidered next year.
During the swearing in ceremony at council chambers yesterday Buddy stood in protest during Andrew Hollis' inaugural speech.
"When he was giving his inaugural speech I wanted to him to remind him that the treaty is important and there it is over there on the wall.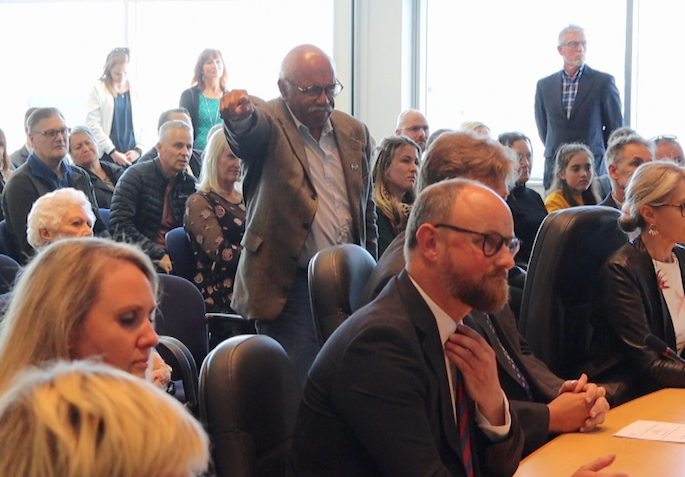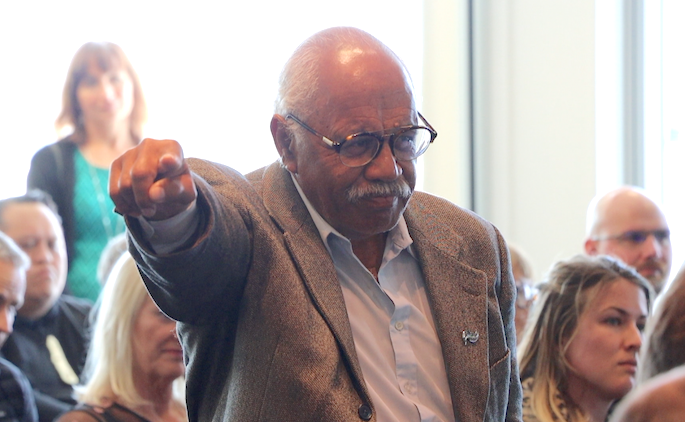 Posters depicting the Treaty of Waitangi have been hung in council chambers recently and Buddy was pointing to these during the speech.
"During his campaign for the council Andrew made a number of what I consider to be very inappropriate statements about how the treaty was a joke, the treaty is past its use-by date that there's a treaty gravy train."
The comments Andrew made on Facebook caused Race Relations Commissioner Meng Foon to call for his resignation but Andrew will remain as a councillor.
Buddy says after Andrew's comments he feels Andrew is not 'particularly rapt' with the treaty.
"It seems to me that, that does not stand well with being a councillor and that's because under the Local Government Act all councillors are required to abide by part one, part four and part six of that document which sets out how councils have a responsibility to comply with treaty principles.
"If you are saying on the one hand that you don't actually agree with the treaty that means that when it comes to conducting council business, you're in breach of the act under which the council operates.
"So therefore how can you participate in any debates on council business where there are Maori interests and Maori issues concerned?
"It makes it just about impossible because every issue the council deals with has a Maori component to it.
"I'm thinking that every time he gets up to speak that we need to remind council that this person has a conflict of interest and should not be entitled to take part in those debates."
Earlier in the week Tauranga mayor Tenby Powell said he will ban Andrew from participating in any council business involving iwi or hapū but has changed his stance and says he wants all councillors to bring an open mind to council meetings.
"I wanted all councillors to bring an open mind and an ability to debate the issues, understanding that we have a special relationship with the area under the treaty and understanding and adhering to a code of conduct."
"My views were if Andrew Hollis wants to bring in some views which differed a mine or as you would have noted many of the counsellors, that's fine.
"The time to have those debates is here in council and not via social media where there's a whole lot of charged views and it's very easy for keyboard warriors to speak their mind.
"It's very different circumstances to come here into the chambers and debate these issues face-to-face.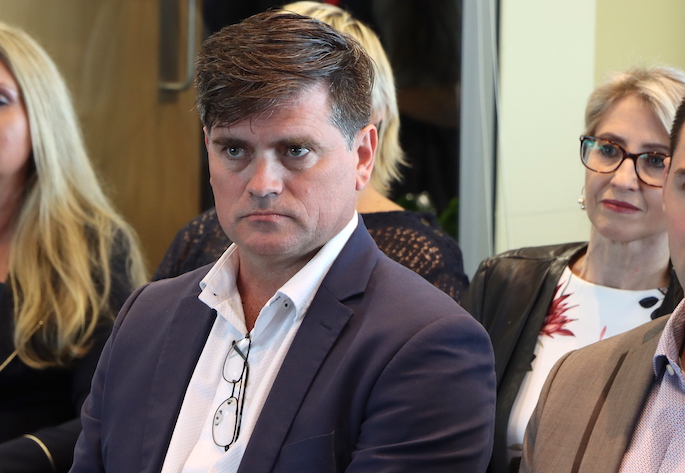 "Councillor Hollis is very welcome to come in here and bring those attitudes that he's got and the ideas that he's got around that and we will debate them as we should do openly and transparently as a council."
During his speech Andrew eluded the controversy his comments have made.
"What I learnt is the people haven't been listened to and what I'm hoping is that now there is somebody here who isn't afraid to speak their mind.
"You may have heard some things over the last few days, some people tried to shut my voice down and they're still trying to do it now but the overwhelming support I've had from almost all corners of New Zealand has been to stand my ground and keep my speaking going and that's what I intend to do.
"I've got a great deal of rough edges that need to be knocked off I'm hoping that I'll be able to learn those things during my time here.
"I certainly hope to learn from all parties and I include iwi in that significantly and I say that while I come to council not with an empty mind I definitely come with an open one."