Since we live in such a tech-savvy interconnected world, you'd think it would be getting simpler, not harder, to find stuff.
We're certainly told that it's easier, with information at our fingertips, a world of knowledge available, and access to everything no further away than a phone or wi-fi hot spot.
But that optimistic view doesn't, in my experience, have much to do with reality.
I was talking to friends about a new film I recently watched. The film was – though this is not actually important – Good Boys, a very funny, very foul-mouthed comedy about three 'tweens' and their misadventures. Think Superbad starring 12-year-olds.
The first thing someone asked was: "which platform is it on?"
That rather stumped me. I couldn't remember where it came from. Netflix? Hulu? Sky? Neon? Lightbox? Honestly, it could have been anywhere. It may even have been a DVD someone lent me.
And that's the problem with movies today. Without central resources such as the video stores that used to exist in every suburb it's impossible to keep track of what's being released and where to find it.
Missing music
The same is true of music. Keeping up with new releases is an impossible exercise these days, especially since about 80 per cent of music released goes straight into the digital domain with no physical trace. Forget CDs and vinyl, most new music never sees either and unless it pops up on your Facebook feed you're unlikely to ever know about it.
Thus I suspect most people haven't come across Mount Maunganui local George (full name Georgia Lines). She's released a second single from an EP that is due out at the start of next year.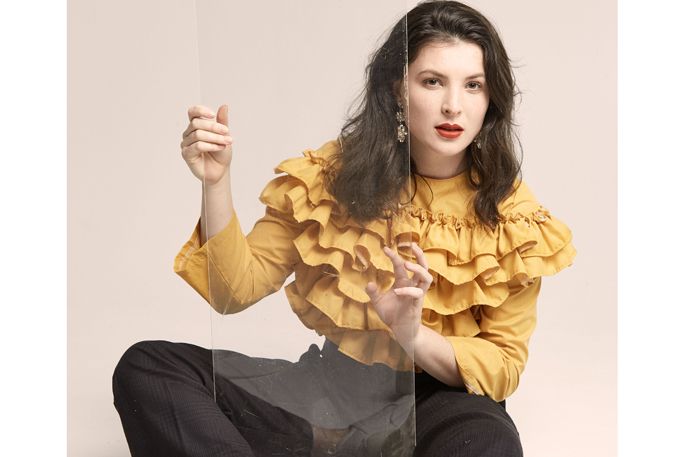 Her first single was called Vacant Cities and is really rather good; the latest one is Never Had Love. Created in a new partnership with Shannon Fowler (Tom Lark) and Mark Perkins (Merk), the single was written and recorded at an Auckland session back in March. George has been doing radio slots to promote it, including an acoustic session for Radio New Zealand.
Both songs are on YouTube and are well worth a listen. Expect the full EP in February.
Now I've got three imminent shows to mention. But first let me put in a shameless plug for a new music app. Sun Media's Tauranga City App has been relaunched, bringing everything you need in Tauranga right to your fingertips.
There's a pile of stuff on it, from up-to-date news to events, shops, and restaurants and even how to find the nearest public toilet, but the relevant bit here is the gig guide, which is getting larger by the week.
Get listed
I guess this is aimed more at out-of-towners who don't know Tauranga and want a one-stop shop to find what live music is happening when they visit. Since this is a free service I'd recommend that all musicians take advantage of it. If you have a gig coming up that you want to promote, email Debbie at office@thesun.co.nz with details and she'll list it on the app.
Okay, let's finish with those three shows, all happening tonight – Friday, November 15.
At the Historic Village Jam Factory you'll find The Blue Riders with Sarah Spicer and special guest Haggis McGuiness. Waihi singer Sarah has just scored a three album deal in the US through indie label Renown Records so has been recording new material with Liam Ryan at his Waihi studio. And Haggis is a virtuoso chromatic harp player who played at the National Jazz Festival a couple of years back fronting Out Of The Blues.
Doors open at 6.30pm, Tickets are $20.
And two more: at the Mount's Totara Street, Wellington grunge monsters Beastwars are playing with support from most excellent locals Threat.Meet.Protocol and Hermodroid. Things kick off at 8pm, tickets are $40.
In the other direction, The Bay City Ramblers are bringing their authentic old acoustic blues to Katikati at the Arts Junction. Doors open 7.30pm, tickets are $20.
But if you've got the Tauranga City app you'll know that already...