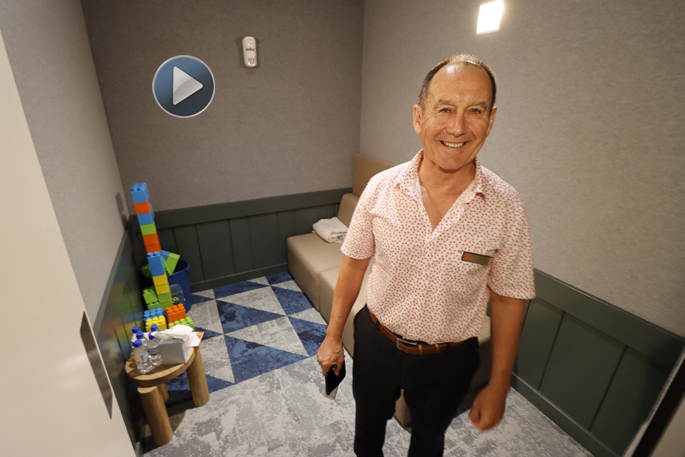 Click the image above to watch the video
As part of Bayfair Shopping Centre's $115 million development, a quiet room has opened for visitors with sensory processing and autism spectrum disorders.
The room, which has been developed with guidance from Autism New Zealand, has been specifically created for people who can become easily overwhelmed in bright and busy environments.
Bayfair centre manager Steve Ellingford says the room can be used when someone is feeling overwhelmed, they can come into the room, sit and they can collect their thoughts and centralise and get back to normal.
"Then they can make a choice whether they want to go home, or whether they want to go back and shop.
"I think one of the unique things about the room is that for the parents of children, we are issuing electronic access cards so when they are in the centre, they can just come straight to the room, get access and come in."
He says what made the centre want to open a quiet room was with the involvement with Be Accessible and the Tauranga City Council accessibility advisory group a number of years ago.
"We started improving our accessibility to the centre for people with needs – we look at that as being 100 per cent of the population, and what we found was in our community we found out that there was a lot of people that had sensory needs and wanted to have a room like this – it would actually have a benefit.
"So in the development, we put it to the designers and the development team that we would like to put in a quiet room, and this is what's been delivered and it's been fantastic."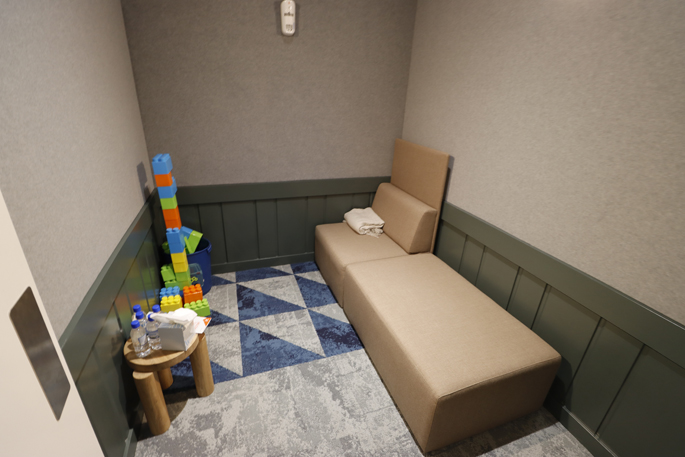 For many people with sensory processing and autism spectrum disorders, background music and bright lighting can make for an extremely unsettling experience. The quiet room is designed to combat this, eliminating the chaos and sensory overload that may usually overwhelm those with these disorders and giving them a safe place to escape in a shopping centre environment.
According to Autism New Zealand, autism spectrum disorder touches the lives of more than 76,000 people and their families in New Zealand, with one in 59 being diagnosed with autism.
"We know that for our community with sensory issues, the bright lights, music and general festivities around a visit to the mall can be overwhelming," says chief executive of Autism New Zealand, Dane Dougan.
"We want all members of the community to be comfortable in that environment and Bayfair Shopping Centre's quiet room initiative shows understanding of our community. It is something that we see as very important and will make a big difference in the experience. As an organisation we advocate strongly for understanding and this is a great example of that."
To find out more about the quiet room at Bayfair, watch the video above.