Smoke from a large fire in Mount Maunganui is from untreated timber, so is 'not toxic', says Tauranga City Council.
The fire was at timber recycling centre Goodwood on Tip Lane, near Truman Lane in Te Maunga.
Goodwood lease the land that is designated for resource recovery from the Tauranga City Council.
The business recovers untreated timber diverting it from landfill, the majority of the wood they source is from pack house fruit bins and not toxic, says a Tauranga City Council spokesperson.
Fire and Emergency New Zealand received multiple calls to flames and black smoke coming from the business on Monday.
Northern fire communications shift manager John Ditmer says they received calls of a large fire endangering a building.
He says it reached "third alarm level", which means multiple fire appliance were needed to battle the blaze.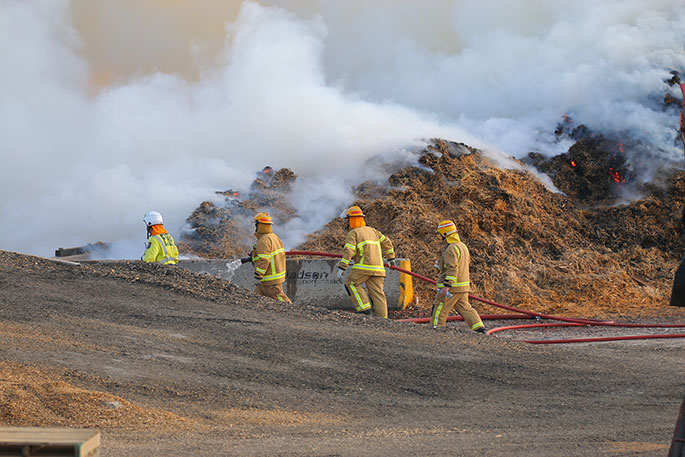 "It was pallets and a truck on fire. We had multiple crews battling the fire and providing protection."
Crews arrived at the fire at 5:20pm and left at 11:30pm once the fire was out, in total 26 appliances were called to the scene.
A fire investigator has been at the scene this morning to try and determine the cause of the fire.
Police have attended the scene this morning as well.
A police spokesperson says it is unclear whether the fire is suspicious at this point.