Kia ora and welcome to Saturday. I tenei ra ka awatea, ka wera.
Expect a fine day apart from some morning cloud, and possible showers from late evening. Also northeasterlies. There is an expected high of 22 degrees and an overnight low of 17 degrees. Sunset is at 8.20pm.
There may be some early morning drizzle on Sunday, followed by cloudy periods and a chance of showers. The forecast ahead through the week is for showers most days until Friday.
The Seeka Te Puke Float Parade starts at 11am and celebrates Christmas and the 60th anniversary of the renaming of kiwifruit. Come and see the Kiwifruit Ambassador, and give a big wave to Hollie Snell who will be riding alongside Santa this year. Be there around 10.40am to get a good spot and watch the parade open. More here
The Trustpower Christmas Parade in downtown Tauranga starts at 11am, and heads down Devonport Rd to The Strand. Following the parade CCS Disability Action will be holding their annual show from 12pm – 3pm with entertainment on the Tauranga Waterfront. The Little Big Markets will also be set up on the waterfront from 9am – 3pm. More here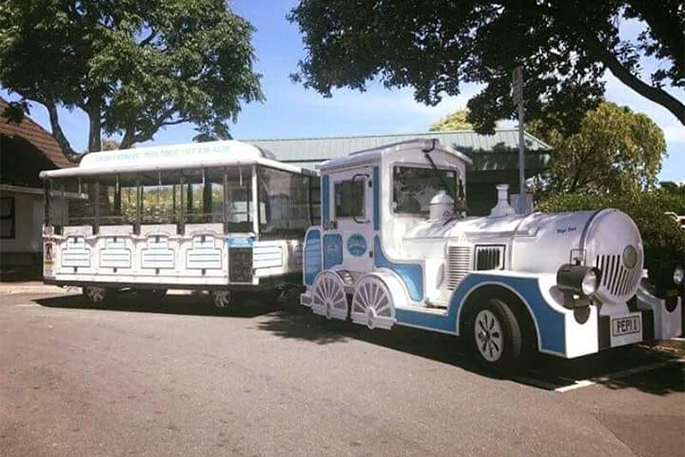 Next to Coronation Park is the Pepi Toot train which will be out about today and tomorrow from 10am – 2pm with 30 minute rides, leaving from Salisbury Ave outside the Spongedrop Cafe. All aboard! Toot! Toot!
The Matua Beach Clean is running from 9am – 12pm. Come and help Skuber clean our coastline. More information here
Come check out the opening of Clare Birch's first solo exhibition 'PrettyUgly' at The Incubator today at 4.30pm. There will be nibbles and refreshments supplied by lowercaseg, The Incubator Creative Hub volunteers, and The Whipped Baker Cafe, with music by Pea & Leesy-mo. The exhibition runs until December 21. More here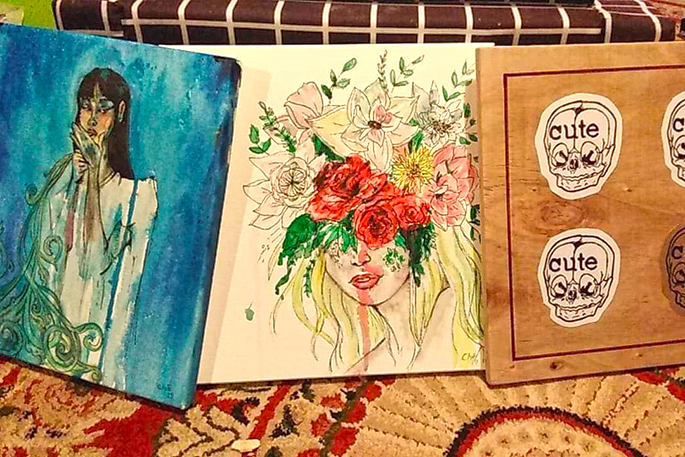 Some of the works that will be on display as part of the '111' exhibition at The People's Gallery Toi ka rere
The Annual Group Show '111' at The People's Gallery Toi ka rere, near The Incubator at the Tauranga Historic Village also opens today at 4.30pm. Packed with art by many local artists, all works are $111 each. Check out more information here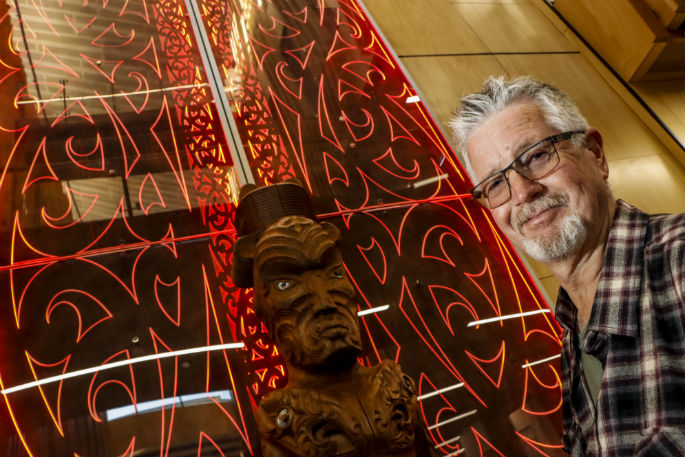 Would you like a free guided tour of downtown Tauranga art? Meet at Macandmor Gallery at 10am and enjoy a fun free informative art walk with Pete Morris, local art writer and painter.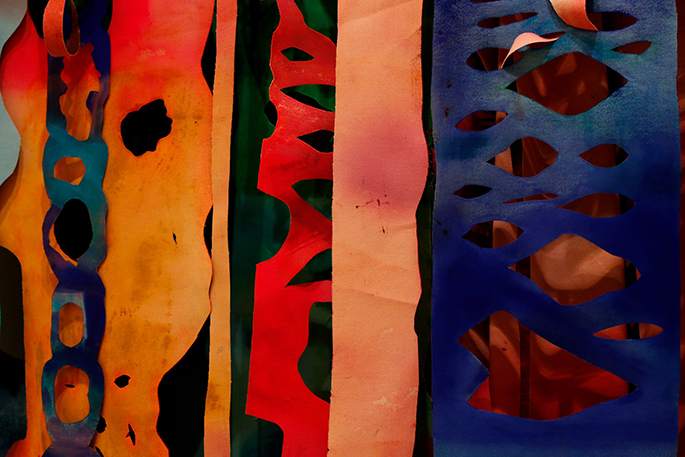 The Miles Art Award is now open for entries. Submissions are online. This is the sixth instalment of the biennial awards, with the exhibition to be held at the Tauranga Art Gallery from March 14 – June 7, 2020. Check out more information here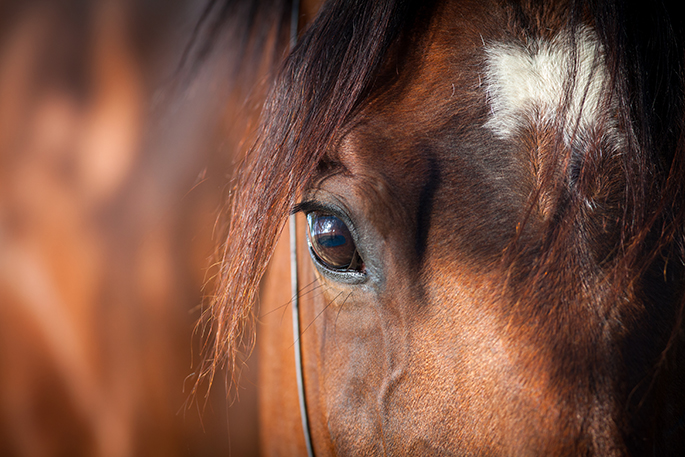 The Tauranga Riding for the Disabled 2019 four hour relay starts at 10am at the Papamoa Pony Club grounds, 491 Papamoa Beach Rd. There will be 40 riders participating in this year's event with great food stalls, coffee and cakes along with amazing raffles and spot prizes throughout the day. Come and support the Tauranga RDA Equestrian Therapy Centre.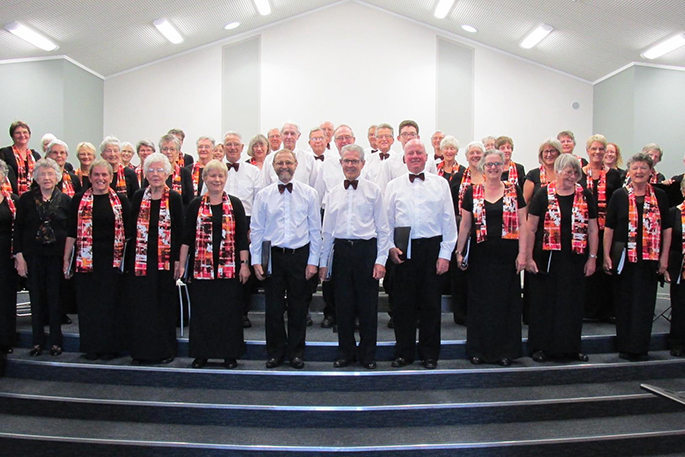 Come and hear 'Carols for Christmas' with the Oriana Singers today at St Peters in the City, on the corner of Cameron Rd and Spring St from 2.30pm – 5.30pm. The performance includes Joseph Martin's cantata 'Season of Wonders' with soloist Regan McFarlane and guest artist Maegan Jones on piano. Narrator is Coreen Gray, accompanist Leon Gray and musical director Katrina Daniela. More information here
Tonight is the last night to go and see The Odd Couple at Detour Theatre. Don't miss it! More here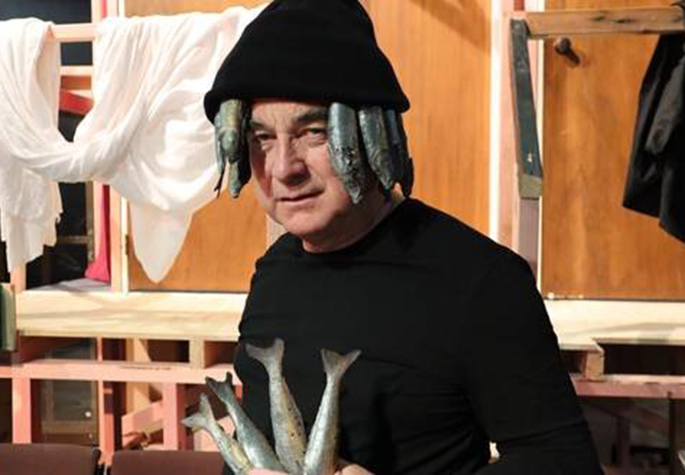 Greg Brownless in 'Noises Off'
More of Tauranga's actors are on stage tonight in the place 'Noises Off' at 16th Avenue Theatre. The show runs until December 7. Hailed as one of the funniest plays of all time, the Olivier Award-winning 'Noises Off' gives us a window into the inner workings of theatre behind the scenes. More here
Help Stuff the Bus today at Memorial Park today from 2pm – 5pm. Bring non-perishable foods, clothing and presents which will then be donated to local charities such as Street Kai, Shakti Women's Refuge and Tauranga Women's Refuge. More here
Welcome Bay Community Church have a car boot sale from 8am – 11am at 340 Welcome Bay Rd. Bring your car full of saleable items to sell or come and buy.
For more of what's happening around the Bay:
111 Annual Group Exhibition
Presented by The Incubator, Historic Village. 30x30cm works from the Bay's most sought after artists on display every day until Dec 21st at The People's Gallery.
---
Bay Network Singles Club
Join a social club for over 50s with weekend dining out, barbecues, pot-lucks, year round & annual trip away. Ph Maureen 021 112 3307, Jonathan 572 2091
---
Beginners Cold Wax Workshop
Inspiring & fun workshop for all levels of experience. 9am-12:30pm, $65. The Artery, Historic Village. Book @ www.theincubator.co.nz. Ph 07 571 3232
---
Blues Rock Review
Doors open at 4pm, Black Sheep Bar & Grill, Plummers Pt Rd. Four Nth Island blues bands. $20. More info 07 578 6767
---
Church Car Boot Sale
Last one for the year. Welcome Bay Community Church, 340 Welcome Bay Rd. Sausage sizzle. $5 per stall.
---
Church Fete
Saint Peters Church Fete 10am-2pm, Cameron Rd/Spring St. Many bargains, including things to eat. Car boot sale, Food stalls craft stalls etc.
---
Coridian Single Release Tour
Auckland rock four-piece Coridian take the next step in their musical evolution with new single Rite Of Passage. Voodoo Lounge 8pm. R18 $15 entry
---
Croquet
At Croquet Mt Maunganui, 45 Kawaka St; Mon, Wed, Sat; 9am for 9:30 start. Ph Jacqui 07 574 9232
---
Dinner With Legends
What if we could bring historical figures back from the dead for a dinner party, what knowledge would they impart & stories would they tell? Dance show that will captivate all ages. Baycourt 11am & 5pm.
---
Jigsaw Library
Welcome to the St Stephens Jigsaw Library 10am-12noon. Hire: $1 for 1000+ piece, 50c under 1000 piece. Cnr Highmore & Brookfield Tce, Brookfield
---
Ladies Night
Classic kiwi comedy about local blokes down on their luck who decide a male strip show is the perfect way to make some quick cash! 8pm at Baycourt. Go to www.baycourt.co.nz for tickets.
---
LOL Laughter Wellness
We don't laugh because we're happy, we're happy because we laugh. Come join us. Arataki CommunityCtr, Zambuk Way, Mt Maunganui 11-11:45am. Ph Trish 022 036 6768
---
Ostomy Society
Christmas picnic, Kulim Park 11am. Food supplied. Bring Thermos of hot water. Bad weather backup plan.
---
Papamoa Tennis Club
Adult social tennis. Tue & Fri 9-11am, Wed 6-8pm, Sat 2-4pm. Gordon Spratt Reserve. New players & visitors welcome. Ph Andrew 021 0292 6934
---
Petanque Tauranga BOP
At Club Mount Maunganui Tuesday play starts 4pm, second game 5pm. Saturday play starts from 10am. Maryan 07 552 4346 or 022 070 8200
---
PrettyUgly Exhibition
The first solo exhibition of lowercase g AKA Clare Birch, PrettyUgly in The Incubator Gallery, 17th Ave. Multi media visual art exhibition. Open daily until Dec 21.
---
Scandinavian Christmas Church Service
Christmas Service in English by Kirsten Lundquist 4pm, Evans Road Community Church, Papamoa. Bring a plate for social after service. Ph Hanne 07 570 6121
---
Tauranga Farmers Market
7:45-12 Tauranga Primary School cnr Cameron Rd & 5th Ave. Fresh & artisan products direct from producers. Ph 0274 915 876
---
Tauranga Fuchsia Group
Annual Show Art/Craft Centre Elizabeth Street West today 1pm-3:30pm & Sunday 1st 9am-3:30pm. $3 entry. Fuchsia plants for sale
---
Tauranga RDA 4-Hour Relay
Annual fundraising event with food stalls, cakes, coffee, raffles & spot prizes throughout the day. Papamoa Pony Club, 491 Papamoa Beach Rd 10am-2pm. All welcome
---
Tauranga Synchronised Swimming Club
Friendly synchronised swimming club based at Baywave. Beginners train Sat mornings. First lesson free. Ph Jo 027 543 1697, www.taurangasynchro.co.nz or Facebook @taurangasynchroNZ
---
The Rusty Mannequin Sale
Fantastic womens' pre-loved clothing sale. Priced from $6. Well signposted at The Historic Village, 17th Ave, Tga. 9am-12pm, cash only.
---
Trustpower Christmas Parade
Downtown Tauranga 11am featuring colourful community floats, lively bands, marching teams, acrobatic groups & much more. Santa will be there too!
---
Welcome Bay Christmas Market
Welcome Bay Hall, indoors. Free parking, great food, coffee, crafts, kids gear, man cave supplies, fresh produce. FB WelcomeBayMarket. Ph/txt 027 334 8301, tracey.king.BOP@gmail.com
---
Well-Being For Women
You're invited to join the conversation on the health & well-being of women today. 12:30-3. Ph Ingrid 021 952 690