Tauranga's Great Rock Hunt will take place tomorrow in downtown Tauranga.
Hundreds of prize rocks will be hidden around the city as part of a fundraiser for A Day Of Magic Charity.
The charity strives to provide 'A Day of Magic' to every Bay of Plenty local who is suffering from a terminal illness and facing end of life.
Live entertainment, activities including face painting, and the Great Rock Hunt will kick off at 11am on Sunday December 1.
At 10am in the Red Square, before the Great Rock Hunt starts, Deputy Mayor Larry Baldock will be opening the first box of 24 boxes in the Christmas Advent Calendar. Homes of Hope Charitable Trust who have created this box will also be handing out bottles of bubbles to children. There will be live music and face painting followed by registering for the Great Rock Hunt.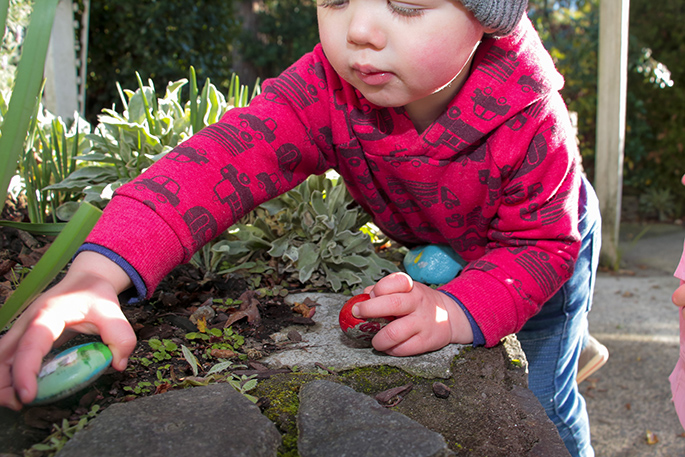 Five gold 'A Day of Magic' rocks will be hidden around town, with one of those offering a 3000-metre tandem skydive. There will also be 50 generous Tauranga Family Experiences rocks donated from a range of supportive local businesses such as Ten Pin Tauranga, Hibiscus Surf School, Rialto Tauranga, Mount Hot Pools and Tauranga Tandem Skydiving. And about 130 prize rocks donated by CBK Craft Bar Kitchen, RYE Bar & Grill, The Barrio Brothers Tauranga and Robert Harris Coffee Roasters Tauranga.
Hammon Diamond Jeweller has donated a Swarovski bracelet as one of the five gold rock prizes.
Entry to the Great Rock Hunt is a gold coin donation, with registration opening at 10.30am in the Red Square. On registering participants will be issued with The Great Rock Hunt Map, which is required when claiming prizes. At 11am the official hunt will begin.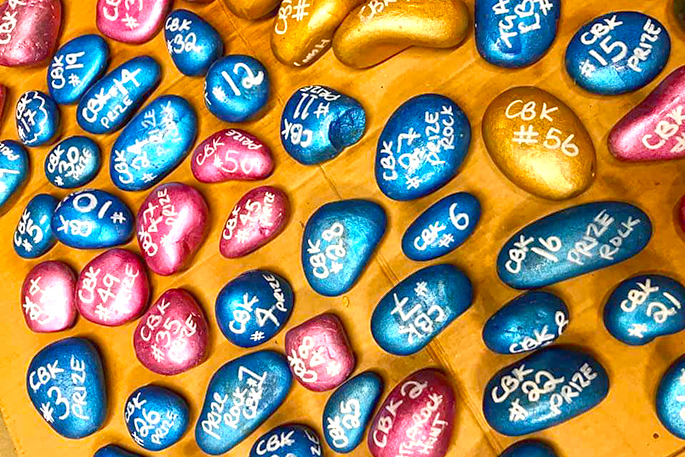 Only one prize rock can be redeemed per person. The Experience Rocks can be redeemed for the prize vouchers by referring to the number on the rock, for example CBK#1, go to CBK Craft Bar Kitchen Tauranga. For RYE#1 or TBB#1 go to RYE Bar & Grill, and for RHC#1 go to Robert Harris Coffee Roasters Tauranga on the day of the event.
Members of the Tauranga Rocks Facebook group are also contributing painted rocks to the great hunt.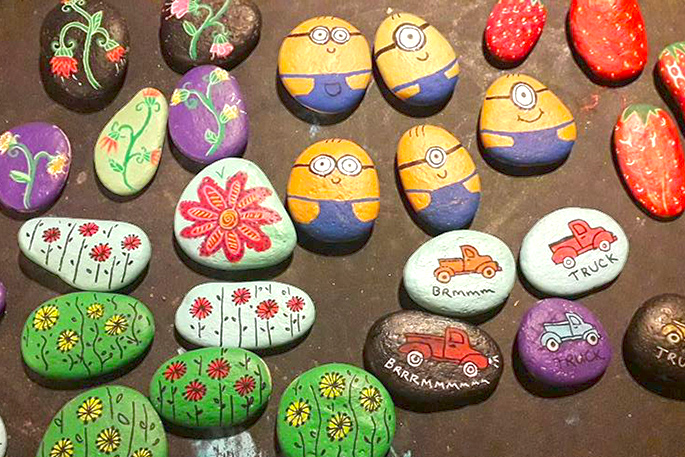 For more information about the event, go to The Great Rock Hunt - Tauranga CBD on Facebook.