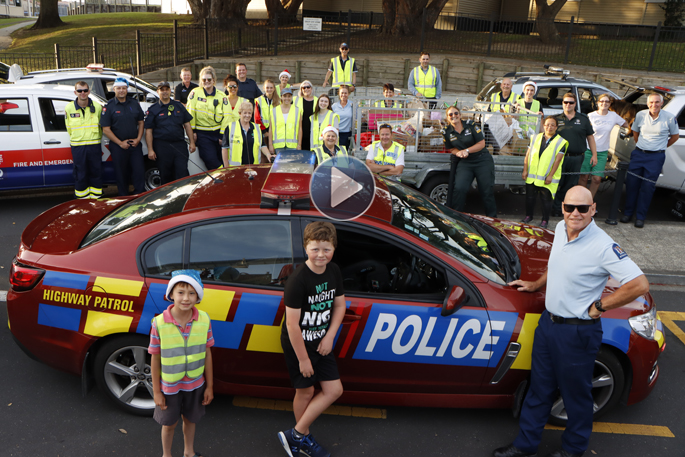 Click the image above to watch the video
Sirens echoed throughout the air in Tauranga on Wednesday evening as emergency services drove around the suburbs collecting items of food for the Christmas Food Bank Drive.
Emergency Management Bay of Plenty, NZ Police, Fire and Emergency NZ, St John's Ambulance, Papamoa Surf Life Saving Club, Neighbourhood Support, New Zealand Response Team 16 and Community Patrols NZ were all out and about filling up bags, trailers and car boots with items members of the community willingly parted with.
"Every year the emergency services get together, usually the beginning of December, and the community brings food out to us and we collect food and it goes to the Food Bank, Salvation Army, Family Services, so a number of charities within Tauranga City," says manager of operations – emergency management BOP, Angela Reade.
"It's really good that the emergency services can get together and use our sirens and the visual vehicles to stimulate the public to come out and give whatever they can, and it's excellent to see little kids on the side of the road, and people running back into their houses when they realise what it's about," says St John clinical support officer, Nicole Spargo.
"It's nice to see just before Christmas how generous people are."
"It's really humbling to see so many people are participating and people who probably can't afford it are still donating. It touches your heart," says Angela.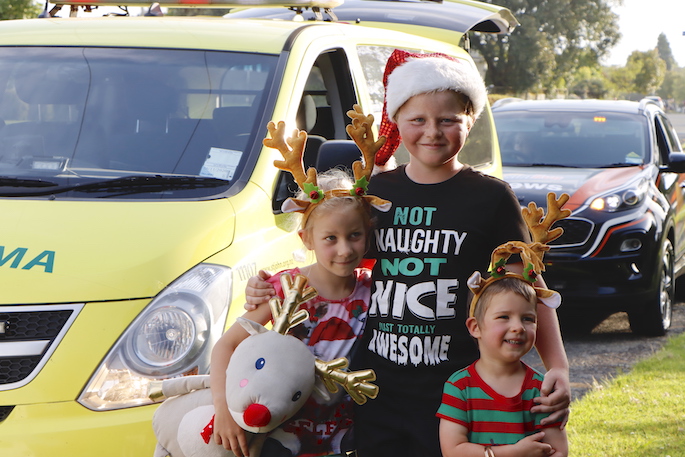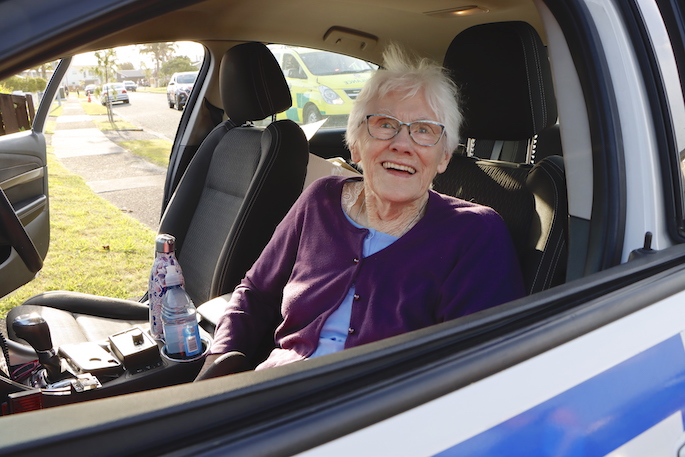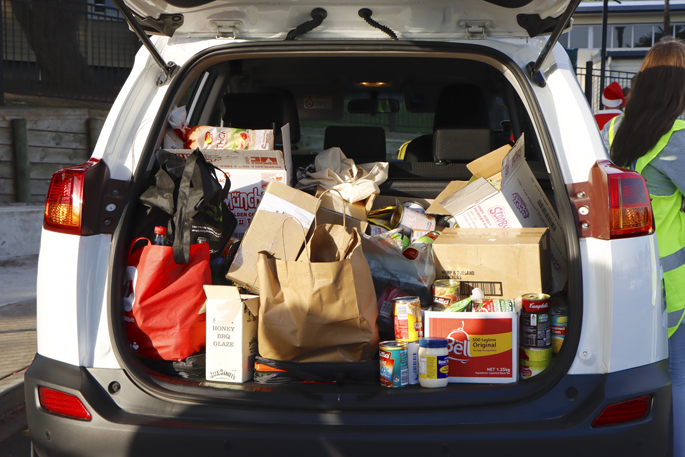 Nicki Everitt's husband is a policeman and has been doing the Food Bank appeal every year.
"It's a really great cause. Everyone gives such great donations. Some kids have given their pocket money which I think is really special.
"It's awesome because at this time of the year there are so many expenses that you have, but people are still willing to give. And it's just that community spirit which is just lovely," says Nicki.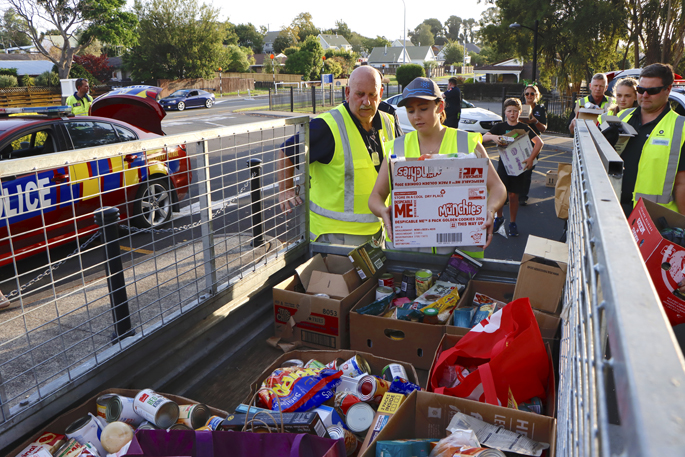 Chairman for the Tauranga South Community Patrol, Maureen Kathan says people are very generous.
"Especially just standing in the side of the street, just giving so much, it really warms the heart actually."
Maureen says they do this every year and all the volunteers come out and love it.