The inaugural Toi Ohomai Institute of Technology charity golf day raised more than $20,000 last year, and it looks set to do the same again this year.
The tournament is taking place at the Tauranga Golf Club. Last year, it was hosted at the Rotorua Golf Club.
"The event was so successful, Toi Ohomai has decided to host the event again this year but this time it will be held at the Tauranga Golf Club," says a spokesperson for Toi Ohomai.
"All proceeds raised from the event will be donated to the New Horizons for Women's Trust to help support women in their journey to study and gain higher qualifications."
A total of 17 teams from Bay of Plenty businesses are participating in the event.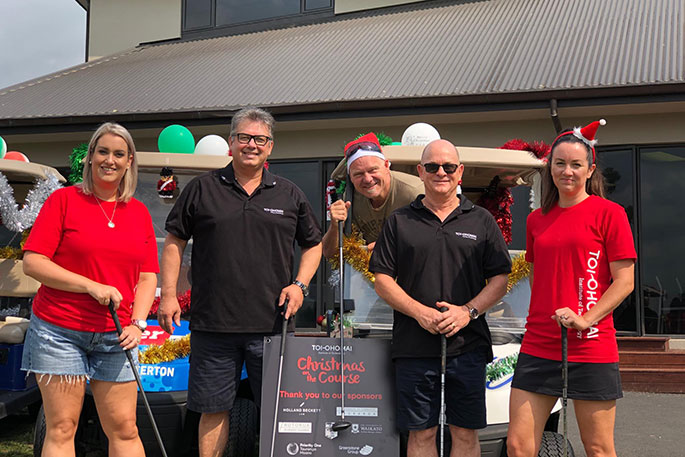 The day is also supported by nine key sponsors, consisting of Holland Beckett Law, Tauranga Chamber of Commerce, Rotorua Business Chamber, Bay of Plenty Rugby Union, University of Waikato, Westpac and Pacific Toyota.
"As well as the traditional game of golf, the day includes four competition holes where players can complete for different prizes, including the opportunity to win a brand new car from Pacific Toyota if they can sink a hole-in-one."